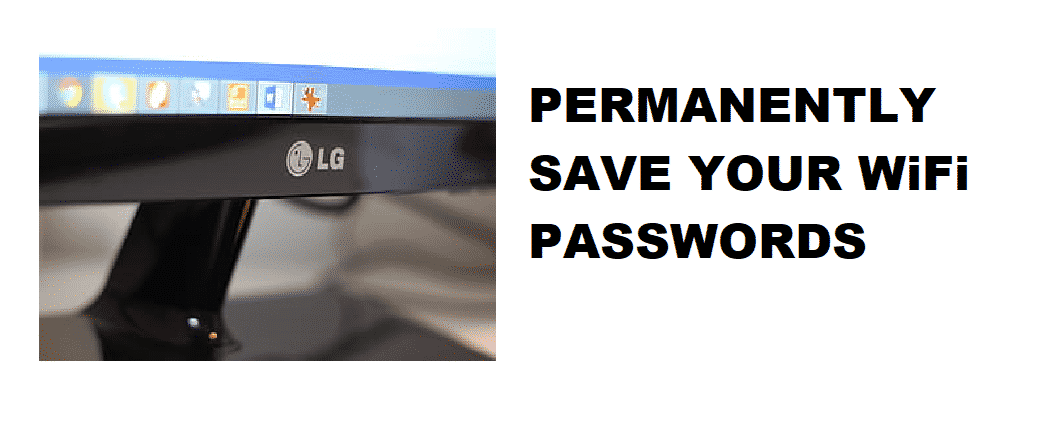 LG is a giant tech company that serves in almost all the technical levels. It has launched its number of services in which Smart TVs are extensively being used over the years. Smart TVs are impeccable sources of entertainment. Your level of thrill gets forth fold. However, facing internet connectivity issues such as your LG Smart TV not being Smart ENOUGH to save the actively connected WiFi passwords. This is why you keep getting annoyed by entering the passwords every time you turn the TV ON. You must be wondering what this is about and what you can do to mitigate the issue. We are here to help you!
No one wants to keep feeding the WiFi passwords repeatedly to stream again on their Smart TVs. This is quite draining which is why we have addressed the prescribed issue in this article along with its authentic and functional troubleshooting solutions.
Troubleshooting LG Smart TV Won'T Save WiFi Password Issue:
Why keep reentering the WiFi passwords again and again when you can get up and gather some solutions. Never mind, we have done that for you.
Here are must-to-do troubleshooting solutions that you can do to make your LG Smart TV permanently remember your WiFi passwords.
Resave Your SSID Information In Your LG Smart TV:
First of all, you would need to enter your network SSID information MANUALLY. After doing so, your network settings should be saved and the next time you switch your Smart TV ON, the network would be automatically detected although it may take a few minutes the network will definitely connect. Choose "Set Expert" under your updated versions of Firmware and then reenter your SSID information.
After entering the SSID information, you will be asked to select the option of putting your IP address. When you do so, your IP Address and other information would be detected automatically.
Your WiFi Settings would be much confidentially saved by your LG TV. After you connect your TV to the internet, turn it off immediately to check if your WiFi network is recognized automatically recognize.
Relocate Your WiFi Router:
Sometimes keeping too much distance between your WiFi router and your Smart TV creates the actual problematic solution. Your Smart TV would struggle to reconnect to the previously connected WiFi network if the distance is too long. Try to relocate your router and keep it in close contact with your TV.
Use Up To Date Firmware And Router:
You would be having no idea but your TV would be forgetting passwords all because of the use of outdated Firmware and router both. Update the newest versions of Firmware on your TV along with getting a new and updated router.
Switch To Ethernet:
The issue isn't ending with WiFi? Simply switch to direct Ethernet connection. This solution is only for those who are mad crazy streamers. By switching to Ethernet, you would get loads of your issues resolved.
Conclusion:
Entering your network password again and again because your LG Smart TV just won't save the WiFi password is mad annoying. However, with the above-mentioned steps, you can easily control the issue.