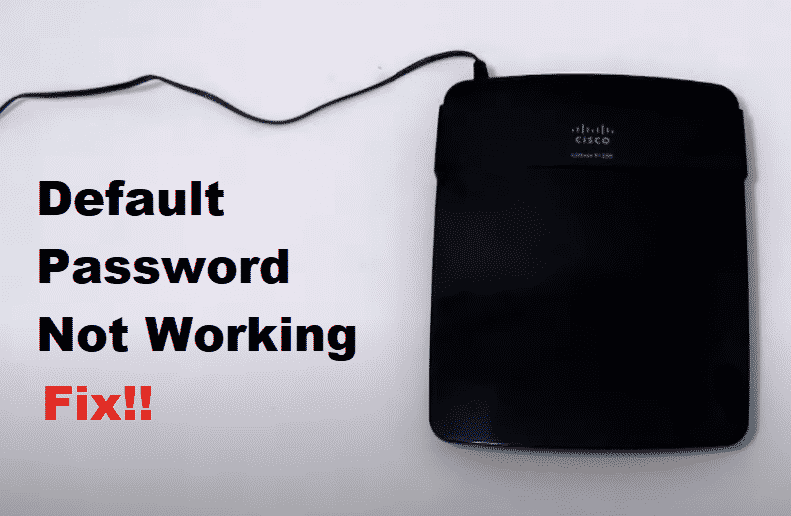 Linksys provides its users with the best routers out there. These routers are capable of ensuring that you get the best speeds possible while also making sure that you get the best performance. These devices can also help you in making your own internet network. This means that anyone connected to this network can share their data and files with each other.
This can be really helpful in small businesses or at home. Although some Linksys users have reported that the E1200 router is having a problem with the default password not working. If you are also facing this problem then here is how you can fix it.
How To Fix Linksys E1200 Default Password Not Working?
Use the Cisco Connect
If entering your default password does not work then it means that it has been changed. You might have changed it yourself and then forgot about it or maybe a friend or someone from your family has changed your password. You can use Cisco Connect to solve your issue.
This is a program made to provide users with help in technical matters. Search the box which was provided with your router. There should be a disk placed in it which contains this software. If you have lost the box or CD then visit Cisco's official website.
There will be a download link present on this website. Download the software and restart your computer so that the program runs without any error. After opening the program, search for the error you are facing and it will guide you through the process of changing your password. This will include how to reconfigure your router as well as set up a new username and password for your device,
Factory Reset Router
If changing the password does not work for you then a hard reset is required. This will change all your settings back to default including anything you might have changed. To start off you will need to find a pointy object just like a paper clip. After this make sure that your router is switched on through the process.
Flip your device and locate a small pinhole on the back of it. Insert the pointy object inside the hole and then proceed to hold it in for about 30 seconds. You will then notice that the green lights present in front of your device have started to flash. This indicated that the reset was successful and that your router has started to restart. Do not switch off your router or power cable and wait for the lights to get back stable.
After all the green lights become stable, you can proceed to set-up your router's settings. Open up the login page and enter the default username and password which is 'admin'. This password is case sensitive so keep that in mind. You will now have to configure all of your settings again. Use the Cisco drivers so that they can help in setting up your router. Make a backup of all your settings so that you can use it to recover your data if you happen to run into any problem again.