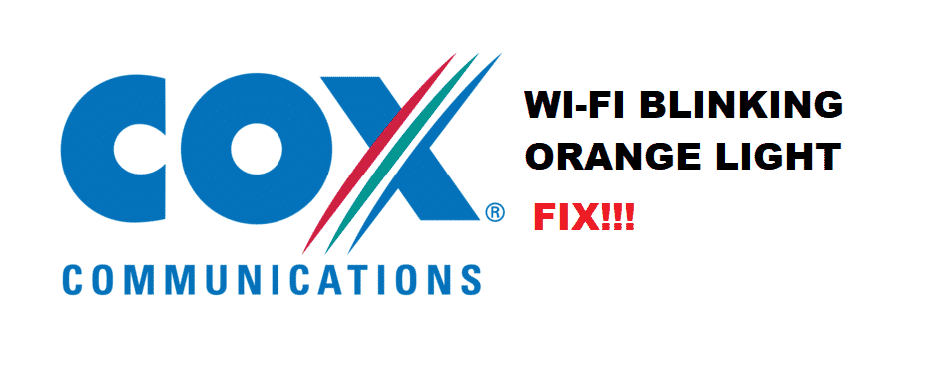 Cox Panoramic WiFi device shows different color lights that give different messages. To know about the problem, you should have some information related to the color of the lights which appear on your cox panoramic device.
How To Fix Cox Panoramic WiFi Blinking Orange Light?
Color Of The Lights On Cox Panoramic Modem:
If you are using a cox panoramic device, then you should have some information related to the light colors which appear on the device due to connectivity issues. Four different light colors appear on the cox panoramic WiFi modem that is green, Blue, Orange-red, and white. By considering them, the type of problem with the wifi can be determined.
Before You Start To Solve Your Cox Panoramic WiFi Problem, Make Sure That: 
White and blue colors are the easiest ones to determine, and they do not mix up easily.
However, Orange and red usually mix up a lot and create a mess.
The mistake is often made in determining the orange and red color. The orange and red color usually mix up, make sure to distinguish between them.
What Does The Blinking Orange Light Indicates?
The blinking orange light appears whenever there is a "very slow internet connection.
The blinking orange light means that there is a blockage or locking on to the downstream signal, and to correct it you should change the position of the device like the device should be placed at some height for better connectivity and fast internet connection.
After changing the position of the device, if the light turns green it means that there is no problem at all, and the internet connection is now restored to normal.
The "reduced connectivity" problem can also be solved by decreasing the distance between the device and the router which means that the router should be placed as close as possible.
An old router may also be the reason for a slow internet connection. You must make sure that you have new devices that provide faster speeds.
The more devices that connect to the router, the more there will be a slow connection. Determine which devices are running in the background by going into device settings.
Obstacles may also result in the appearance of a blinking orange light, make sure that there is not an obstacle, and if there is, try to remove it as soon as possible.
The Blinking orange light issue often appears due to the connectivity of the cables to the device. Plug in all the cables and wires properly to solve the problem.
Here, is a complete guide related to the blinking orange light problem on the device. If all your cables and wires are properly plugged in, make sure to check all the other things mentioned above to solve the troubleshooting problems. Hopefully, this blog will help you solve the problem.