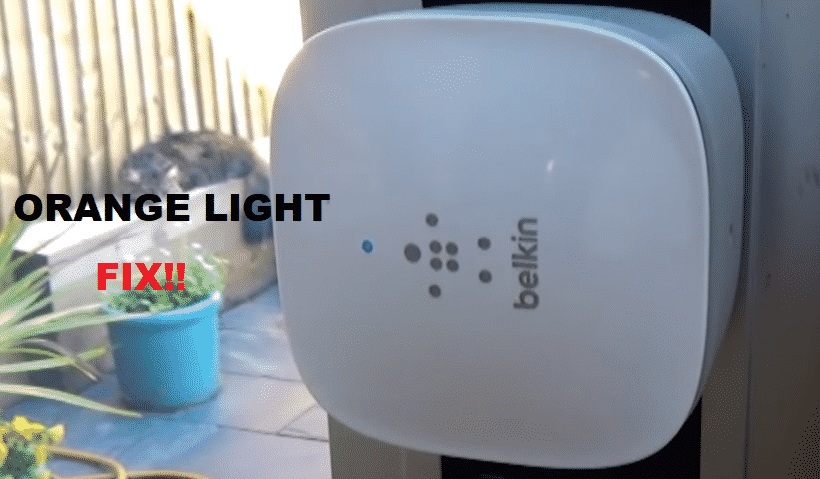 The Belkin N300 WiFi range extender is the best router for long ranges. It gives the best Web surfing, emailing, and instant messaging from anywhere in your home. The Belkin N300 Wi-Fi range extender gives the best strong coverage with all the security settings and ensures that your network is safe.
Orange Light Colors On Belkin N300 WiFi Range Extender
The Belkin N300 Wi-Fi range extender shows three types of color lights are Blinking blue, solid blue, and blinking orange which indicates different problems. Before moving on to the troubleshooting problems, make sure that:
You do not get confused between the blue and the orange light.
Both the blue and orange light give different messages related to the device.
What Does The Orange Light Indicates:
The blinking orange light on the Belkin n300 wifi range extender shows the connectivity issue. The Belkin N300 Wi-Fi range extender showing a blinking orange light indicated that the internet connection was not properly established.
The blinking orange light may also indicate that your router is unable to detect the internet connection.
Here are some troubleshooting problems related to your Belkin N3oo Wifi Range extender:
There might be an outdated firmware on the extender. To solve this problem you need to update the firmware of your device. The firmware can be easily updated by the web portal page.
The orange light on the Wi-Fi extender may also indicate that it is connected to a wifi network but it is facing a weak signal. For this problem, remove your device from the socket and then plug it in properly again for better connectivity of the Wi-Fi network.
Consistent time out on your device shows that there is no stable internet connection, and this may be due to the distance between your wireless device and the Wi-Fi range extender. Make sure you are close enough to the extender for better connections.
The "reduced connection" issue can also be solved by resetting the settings to the default settings of your Wi-Fi range extender.
The Wi-Fi connection may also be weak due to the blockage or interruption in the Wi-Fi signals. Make sure there are no wireless Bluetooth or wireless monitor connections very close to the Belkin n300 Wifi range extender.
The Orange Light problem can also be solved by unplugging the modem and router both for 20 seconds and then plugging it again.
Look for the latest updates of the Wi-Fi Range Extender to solve the problem.
Here is a complete guide related to all your troubleshooting problems with the Belkin N300 wifi range extender. By following the above points you can solve your troubleshoot problems and can have a good internet connection with your Wi-Fi range extender.