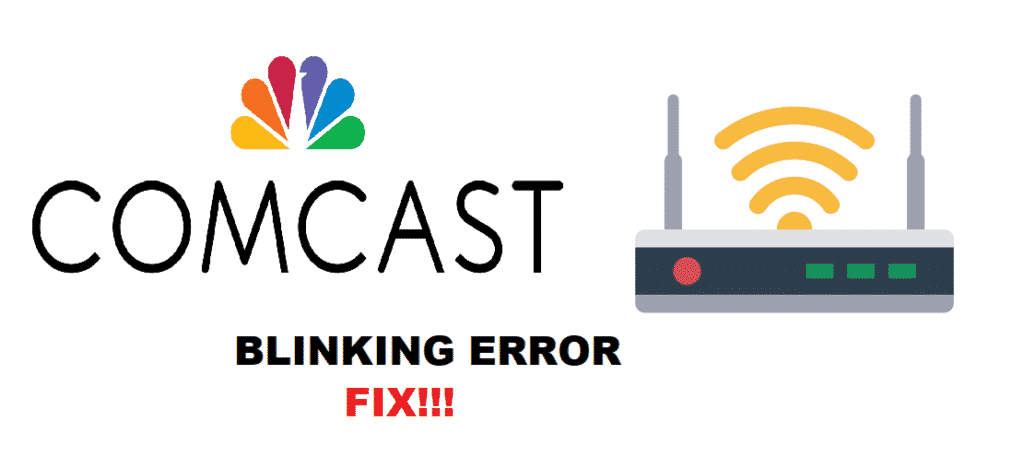 Introduction
The Internet has become the new oxygen of this century. Surviving without them seems next to impossible, and everyone loves to have a modem set up at their home. It helps you gain access to the internet without any disturbance, and you can stream on-demand video anytime you want to.
But what will you be doing if your modem is not working correctly? Indeed this is an alarming thing and can bother you if not resolved quickly. This article will discuss with you Comcast modem 2.4GHz and 5GHz blinking issues and their ultimate solution. If you want to get past this issue, then be with us till the end of this article.
Comcast Modem 2.4GHz And 5GHz Blinking:
Why You Are Facing Blinking Issues
There may be various reasons that you start to face issues related to your modem. They may be due to damage in the modem or the fluctuation in the current. This article will help you to resolve all of your issues to your Comcast Modem Blinking. Below are some of the reasons for blinking and their best possible solutions.
1. Service Outage 
Most of the time, the lights on your Comcast modem starts to blink because of the outage of service. It's the most common reason why your modem suddenly starts to blink. Sometimes on the IPS' end, there is a service outage, and for resolving this issue, you need to wait until everything returns to normal.
It is not a severe issue as most of us consider, and there is no need to disconnect, restart, or reboot your modem to resolve this issue.
2. Connection Issue
Indeed, your wire connected to the modem is not connected tight enough to provide everything correctly. If the issue is related to the loose wire connection, then it is certainly possible that your Comcast modem starts to blink.
This issue was reported by many of the users. If you are facing such a problem, then the first thing that you need to check is whether the wires are connected well or not. If not, then unplug the wire from the modem and then connect them again for getting rid of blinking.
3. Damaged Modem
If you are using a modem for an extended period, your device may become damaged or defective. The issue may be minor or significant, but if it is related to your modem, then the issue is severe, and you need to look after it properly.
For resolving this issue, you need to get the help of an expert, and for this, your need to call your service providers who will check whether your modem is alright or not. If there's an issue with the modem, try your best to put the modem in the best condition to avoid further problems.
Conclusion
In the article, we have talked about some of the reasons and their best possible solutions. The article will enrich you with everything related to the title. You only need to give this article a good read, and you will be able to resolve all of your Comcast modem related issues.