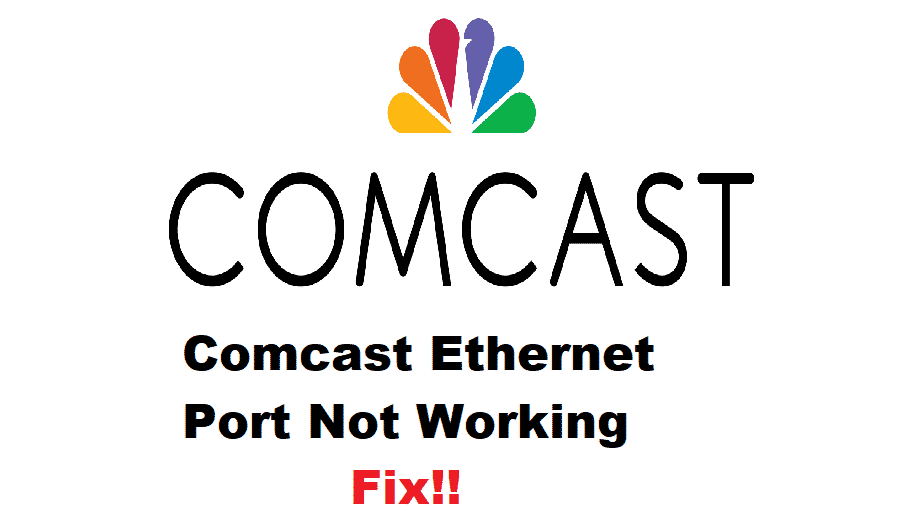 Comcast is essentially an ISP that is also offering other services such as phone support, Cable TV services, cellular coverage, and more. So, you cannot expect them to make their own routers/modems or other communication equipment as well. What you need to understand is that they are offering these services and equipment sourced for multiple third-party manufacturers.
While they only source the best equipment out there, there are still chances that it might go bad or there can be possible errors on them. So, if your LAN or Ethernet ports are not working on the modem, here is how you can fix it.
How To Fix Comcast Modem Ethernet Ports Not Working?
1. Restart the Modem
The first thing that you should be doing to have this issue fixed is to restart the modem and it should start working fine. At times, there are software bugs or minor errors on such equipment that might cause you to have these issues and you can easily fix them up by running a power cycle. Once you run a power cycle and if there are any such issues, all the components will be rebooted and that will trigger these ethernet ports to start again. This will help you greatly and you will never have to deal with the issue again.
2. Reset the Modem
At times the issue is not with the error but, there are some settings that might be conflicting or have any other similar issue on them. This usually happens with modems that have both ethernet connectivity and Wi-Fi options and all the latest modems that are provided by Comcast work the same. So, you should be resetting the modem to its default settings and that will automatically clear all the settings on it that might be causing you to have the problem. This way, your issue will be resolved for good and the ports will be enabled properly if they are not working due to some problem with the settings.
3. Check the Cables
There is also a possibility that there might be a short circuit on the cables that can cause the ports to not work. So, you should take out all the ethernet cables one by one that is connected with the modem and that will help you figure out if the problem is being caused by some faulty cable and you can rule it out.
If the ports start working after plugging out a specific cable, then you need to inspect that cable and connector thoroughly and make sure that it is not damaged at any point. Replacing the cable will sort out the issue for you.
4. Contact Comcast
If you are unable to make it work despite trying all the troubleshooting steps and you are unable to figure out the reason for this problem. There are high chances that it might be caused due to some internal hardware issue that needs to be diagnosed properly. So, contact Comcast and they will be able to assist you with not only finding the problem but also getting you an appropriate fix