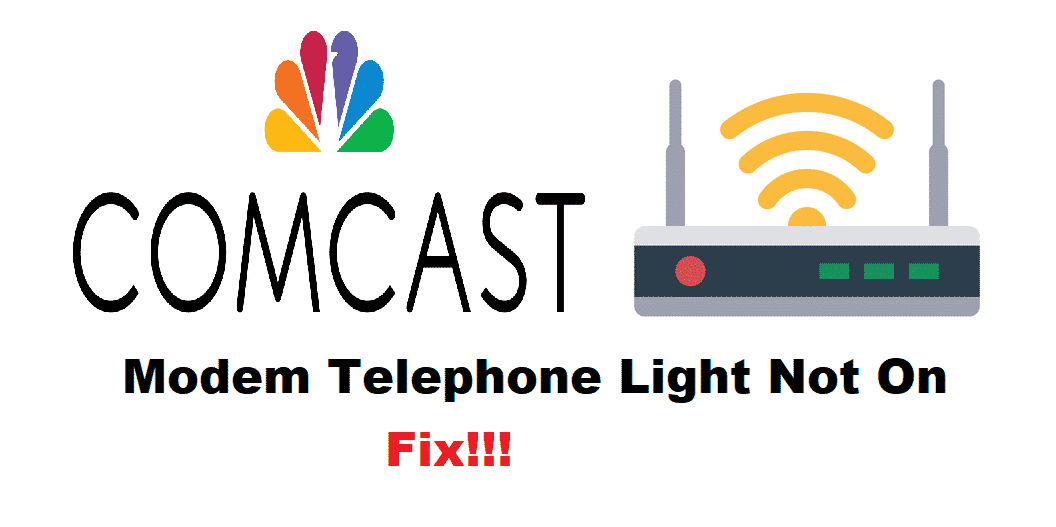 Comcast is an American based company which provides their users with many telephone services. On top of that, it is also one of the best ISP's. Their modems and telephone lines are used all over the country. The main purpose of these telephone modems is to send and receive data over telephone lines which helps people to establish internet connections.
These devices ensure that you get great speeds and performance while using them. Although some Comcast users have reported that their modem telephone light is not on. Due to this, their devices are running into problems. If you have also run into this error then here are a few ways you can troubleshoot.
How To Fix Comcast Modem Telephone Light Not Turned On?
Power Cycle Modem
One of the fastest and easiest ways you can fix this problem is to restart your modem. This will allow your device to delete any temporary data that has been stored up in its memory and might be causing this error. Keep in mind that when you are restarting your device, the user will not be able to use their internet network.
Start by unplugging the power cable on your device. Keep the cable disconnected for a few minutes and then plug it back in. This will restart your Xfinity gateway and you will be good to go.
Factory Reset
If power cycling your device does not fix your issue then there might be an error in your settings. This can be simply fixed by resetting your device back to its factory default settings. Keep in mind that this will delete any data that you have changed including your username and password.
To reset your device, you will need to find a pointy object. After this, flip your modem and look for the small pinhole behind it. Insert the pin inside the pinhole and hold it for 40 to 50 seconds. Make sure that your modem is switched on throughout this procedure.
You will notice that the lights present on your device have started to blink. This means that your device is now being reset. After the lights become stable, login to your modem to reconfigure its settings. Make a backup of your modem and use it to restore your settings in case you ever get this error again.
Faulty Telephone Line
One other problem that you might be having is that your current telephone line has become faulty. Alternatively, the power line might have also gotten cut off from something. This is a technical issue so to get this fixed, you will have to contact your internet service provider. Make sure to tell them about your problem in detail and don't leave out anything.
They will send in a technician to check your telephone line. If it is in fact faulty then they will repair it if possible or you might even have to get it replaced. This will solve your problem and you will be able to use your modem without any issue.