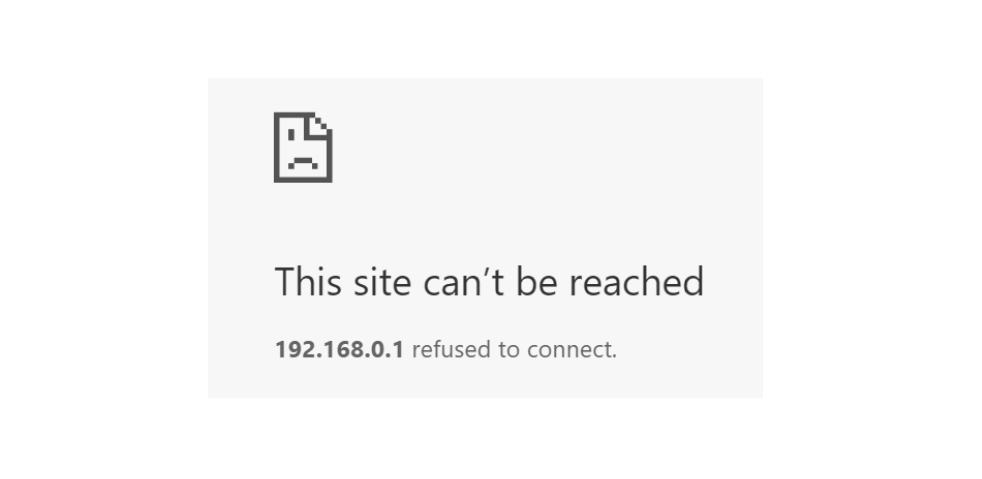 192.168.0.1 is the login IP Address to access those routers that you might be running. It might vary for some of the routers out there, but most of the routers have this IP Address as a default to access the login panel.
This way, you will be able to easily access and change the settings on your router like SSID, Encryption, Passwords and more.
If that is not working for you and upon trying it gives the error message refused to connect, here are a few things that you will have to check upon:
192.168.0.1 Refused To Connect
1) Check on the router
First things first and you will have to ensure that your router is active and it has power on it. If there are any issues like that, you will not be able to make it work and that can cause you some serious issues including the router might refuse to connect. You will have to ensure that your router is powered on and working properly to get it going.
There is another possibility and your router might have some other problem stopping it from working. You might be connected to a different router, or some other internet connection. So, you will have to check on that as well and ensure that you are connected with the same router via ethernet or Wi-Fi that you are trying to access.
Lastly, your router might have a different IP Address to access the login panel than 192.168.0.1 and you need to check on that. You will have to check the back of your router and make sure that you are entering the right IP Address that is written on the back of your router or the owner's manual that you got from the manufacturer. It will help you out in solving the error for good.
2) Restart
Another thing that you need to try if router is working fine is to restart it once. There might be some bug on the router that can cause it to have some temporary problem or issue with the router.
Restarting it will ensure that all such problems are taken care of effectively and you will not have to face such problems with your router again that might be causing you to face the problem.
3) Change Browser
If you are unable to make it work, you might have to change the browser in order to get it going. Try accessing the IP Address on some other browser and that will get it working for you.
4) Reset
There are some routers on the market that allow you to change the settings and you have the option to change the login IP Address as well on them. If you might have done that, then you will be getting this error on the browser while trying to access it.
You will have to make sure that you reset the router settings to default and that will help you out in making it work out optimally for you without having to face any sorts of errors or problems again on accessing the router.