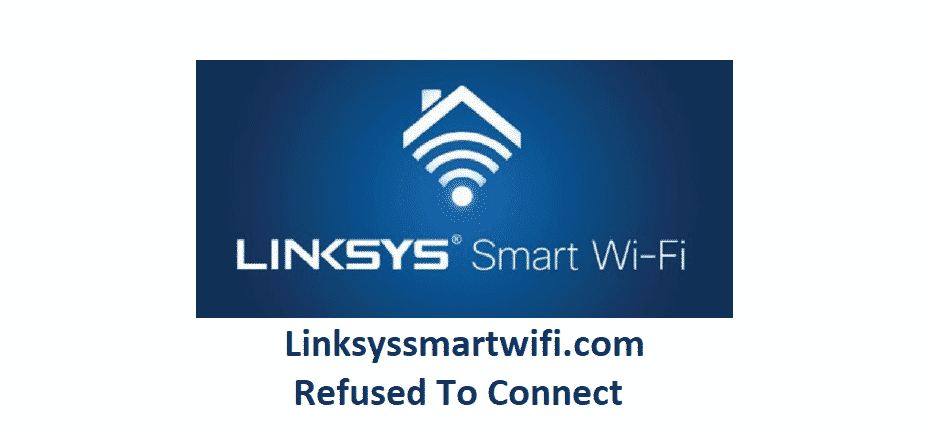 Linksys is one of the most trusted and reliable names in the world of data networking and hardware products. They are mainly manufacturing and selling their products for domestic usage and small businesses and don't have something big down their inventory. Mainly, they are offering wired and wireless routers, ethernet switches, VoIP hardware solutions and equipment, Wireless video cameras, and other audio-visual products that can be connected over the internet.
The best thing is not about a wide range of products that you can get your hands-on with the Linksys systems, but they are also offering a huge inventory of value-added features and services that make it the right choice for you to get these.
Linksyssmartwifi.com Refused To Connect
Linksyssmartwifi.com is the website that is all about using their smart Wi-Fi option. It basically is software that is installed on a computer and connected to your home network settings. This way, you can access your home appliances and network from any place in the world.
All you need to do is login on the Linksyssmartwifi.com and manage all the settings there. However, if the website is refusing to connect. Here is how you can fix this up.
1) Clear Cache/Cookies
The first thing that you will need to check in this scenario is that your browser's cache and cookies. There are multiple errors with the cache/cookies of the browsers that can cause you to have trouble with the websites at times. These troubles might be with some new website that you are trying to open, or sometimes it can be a website that you have been regularly using in the past.
So, make sure that you clear the cache and cookies of your browser and then give it a try again. After you have cleared the cache and cookies, you should restart your browser and try to access the website. This will make it work for you most of the time.
2) Check VPN
Another thing that you should be checking on is the VPN connection. Since the security of your home network is involved. The website blocks access from any PC that might be suspicious or have a VPN enabled on it. Hence, if you have a VPN application enabled, then you are most likely to face such error messages and you will need to have them fixed by disabling the VPN application. So, disable the application and then restart your browser once. This will ensure that you are able to connect with Linksyssmartwifi.com without facing any sort of issues or problems.
You should also be keeping an eye on cookies or cache blocker applications and extensions as some websites are unable to work with them enabled and if you have any such application running on your PC, that can cause you to have web browsing issues with not only the Linksyssmartwifi.com but other websites as well.
3) Change Browser
Once you have tried the solutions above, you should be checking the same URL by running the website on some other browser. This is going to ensure the fact for you, if you are having some issue with your overall connection, or if this is the browser that you need to fix. So, if you are unable to open the website on the other browser as well, then you should be resetting your DNS settings and make sure that they are on the default values that are set by the ISP.
However, if the website is working fine on the other browser and you are having the problem with your favorite browser only, then you need to fix it using the following.
4) Reset-update the browser
Now the last thing remaining here is resetting the browser settings to default. You should not leave out any settings and reset it to default and then set it up from scratch. This way, any extensions, applications, or settings that might be the reason for you facing such problems will be gone for good and you will be able to access the website once again. If that doesn't work for some reason, you should be updating the browser to its latest version, and that way, there will be nothing remaining to stop you from accessing the website on your PC.