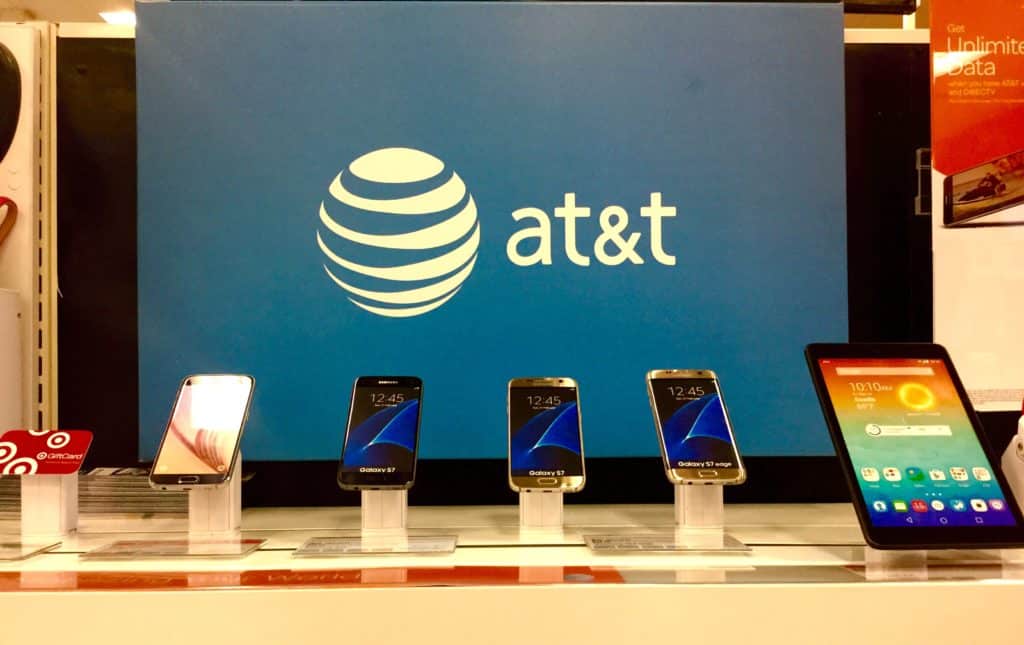 Credit/ Mike Mozart – flickr.com
CC by 2.0
What is the AT&T Smart WiFi App & How Does It Work?
In this outing, the IAG again returns to one of our favorite tech punching bags: AT&T, aka "the Death Star." Remember, "at AT&T, our thing is to give you more for your thing." So, if your "thing" is using knavish apps that connect to WiFi hotspots without your permission or knowledge, then you've answered the question "What is AT&T Smart WiFi and how does it work?"
This is how AT&T's Smart WiFi Works... Sometimes
In a nutshell, AT&T's Smart WiFi is a connection manager for a mobile device, available as an app. It's a "free" app (and when AT&T offers consumers something for "free," their hackles should bolt straight up) that seeks and automatically connects to an available hotspot.
Offered by Google Play, this Android app (not available for iOS) also records the times a user missed connecting to available hotspots, compiling a list for subsequent review. So, if desired, the user can add these connections for later utilization. Also, the app provides real-time WiFi data and cellular usage.
When it works properly, the AT&T Smart WiFi app allows users to avail of WiFi instead of cellular whenever possible. As we explained earlier in our article on reducing data roaming charges, using WiFi instead of LTE or 3G doesn't count against the subscriber's data allowance… as long as the user manually turns off cellular data using the mobile device's settings.
Note that AT&T Smart WiFi will automatically connect to hotspots as long as the Android WiFi toggle is turned "on." When the toggle is "off," your phone will look for a cellular signal. If you have a number of background apps running on your phone, you'll soon likely exhaust your plan's monthly data allotment if you're running apps across the cellular spectrum.
For a succinct overview of the app and its features, see this.
Look at this visual presentation on how to locate hotspots with the AT&T Smart WiFi app
AT&T Smart WiFi and Accessibility Services
Should one visit AT&T's Smart WiFi app page at Google Play, the reader will note at the bottom: "…uses accessibility services." What are they?
Many Android apps offer "accessibility services," which allow greater functionality and ease of use of mobile devices for those with disabilities. Google has enabled by default a whole slew of them, such as the talkback screen reader, Brailleback and hearing aid pairing.
Sounds great, right? But rogue developers created malicious accessibility services apps for Android, using a "toast overlay" attack that "display(s) images and buttons over what should really be shown in order to steal personal information or completely lock users out of their devices."
Like many other app developers, AT&T used accessibility services in ways never intended or foreseen by Google, which has tightened up Android's application programming interfaces (APIs) to bolster cyber protection against these onslaughts.
Newer versions of Android are immune to toast overlay attacks. But if you're using a legacy Android platform, say Nougat (7.0) or earlier, beware.
Is AT&T "Smart WiFi" App Bloatware?
The Internet abounds with stories from years past of using AT&T Smart WiFi.
One user from 2012 reported that the app "repeatedly crashes, erasing hotspot definitions and leaving WiFi turned off," causing the unfortunate to inadvertently burn through 1 Gig of cellular data.
Other users have observed the app to drop home WiFi, and/or attempt to connect with their neighbors' open WiFi network. Of course, when the device can't connect to WiFi, it will revert to cellular (unless the capability is disabled within the device).
Many AT&T users consider the "Smart WiFi" app bloatware, to be removed (if possible) or disabled at the first opportunity. Bloatware ties up your device's storage space (RAM) and impacts the device's performance.
Background apps like Smart WiFi monopolize resources by using precious data and battery power. By removing them or disabling them, they don't receive updates or run surreptitiously in the background, which further frees up your device's resources.
While it's true that Smart WiFi manages your phone's WiFi settings, your phone can do this on its own. We turn to tomsguide.com for the last word on retaining this app on your device:
"…While you may not have access to a handful of exclusive AT&T hotspots if you disable the device, unless you're really desperate to reduce your data usage, this app isn't something you need to keep."
More Consumer Gripes About AT&T's Smart WiFi
It's a matter of supreme irony that in many cases users download the Smart WiFi app only to find that often their data usage increases.
One AT&T customer reported that the app, downloaded to a Samsung Galaxy S2, used 1.4 G of data in under 24 hours.
Too, app updates, often downloaded unbeknownst to the user, will change app configurations. Users have reported instances where they think they're using WiFi only to discover after a hefty bill from AT&T that they're using 4G. This is despite the fact that the WiFi icon is displayed on the phone's screen.
Another user reports that enabling the "Mobile Data Access" feature befuddles app functionality. The story behind this is that by enabling the feature, the WiFi connection is severed. The only way to make it work properly was to do a (gasp!) factory reset.
Other complaints include rapid drainage of battery power. Time and again, subscribers report that the largest consumer of their monthly cellular data allotment was the app. If the user is unaware of this "leakage," battery life will definitely be impacted.
Coda
Another AT&T app that appears utile is "Smart Limits," which limits device data usage and texting as well as direct-billed purchases to one's AT&T account. It can also block unwanted texts and calls and restrict phone usage by times of the day. Alas, the app costs $4.99 per line per month unless an account has ten lines, which qualifies it for bulk pricing of $9.99.
A reasonable alternative to the Smart WiFi app is the "MyAT&T" app (available for both Android and iOS), which tracks data usage and manages add-ons. The app also allows subscribers to view and pay their AT&T bill online.
As we noted in a previous IAG article first published in 2017, the WiFi Map app (for use with both Android and iOS) is (still) the world's number one WiFi finder. What's more, it offers a free VPN. So, why should one use AT&T's "Smart" WiFi app? We'll wait for an answer….