While a Wi-Fi map is indeed a map of a geographical area showing the location of wireless access points or "hotspots," this article discusses the "WiFi Map" app available from Google Play and iTunes. It's intended for use with Android and Apple devices and allows the user to "connect to WiFi passwords for FREE internet access all over the world!"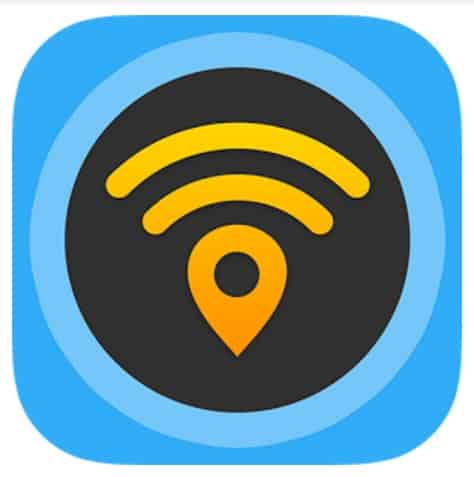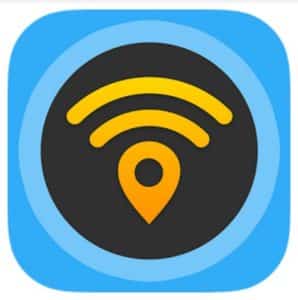 Credit: wifimap

The Skinny on the WiFi Map App
According to the developer of the app—WiFi Map LLC—it's the world's most popular Wi-Fi application. It facilitates connection to 100 million Wi-Fi hotspots across the globe, offering passwords and tips to access hotspots with map navigation and real-time customer support. It's also an interactive crowdsourced app that encourages users to add and update hotspots and passwords. WiFi Map allows users to share hotspot and password info on social media sites such as Facebook, Twitter, Whatsapp and Viber. It was named 'No. 1 connectivity app' by the GSMA Mobile World Congress earlier this year.
The app is easy to use. Just launch the map; the nearest hotspots with passwords will be displayed. That's it. Staying online is simple too. Merely locate the city to which you are traveling, view and scroll the map around and Voila! The app will now work without the Internet. It features a Wi-Fi scanner to monitor all devices connected to the user's hotspot. The scanner analyzes security levels, recognizes intruders and resolves network issues. Two versions are available; one is free and the other costs US$4.99. (We'll revisit this point below.)
Our favorite hip-hop tech reviewer, iTechUOutGuy, gives us the lowdown on WiFi Map in this vid:
Caveat Emptor
Skeptical readers may wonder if this app is too good to be true. After all, as we noted in this space last year, there are a number of security issues associated with public wireless hotspots. For example, does the hotspot use encrypted data security? This is why we suggest the use of a "last mile" VPN (virtual private network) such as iPass which has its own worldwide network of wireless hotspots.
One WiFi Map user points out that while most of the hotspots listed by the app are public, there are a few which are clearly personal WLANs (as denoted by a "home" icon). An app user may reasonably imply that public usage of this private access point is acceptable. But it's often not. How would you like to have your data cap blown up by strangers taking advantage of your wireless home network? Thus WiFi Map users should consider the ethical issues of someone adding valid passwords to the app without the permission of the owner of the WLAN.
This issue applies as well to businesses that provide Wi-Fi to their customers. Is it ethical for a freeloader to access the Internet on a business' wireless network when he has no intention of buying any of the business' products or services? Complimentary Wi-Fi is fine but the use of a password indicates that a WLAN owner intends to limit access to his network. No doubt he would take a dim view of unauthorized Internet users freely availing themselves of his business' private WLAN.
Sharp-eyed readers may have noticed that the WiFi map logo in this article is sourced from the company's website which uses the Internet domain ".io". This country code, home to a number of tech startups and online games, denotes the British Indian Ocean Territory, an archipelago of islands midway between Tanzania and Indonesia. The only inhabited island in the territory is Diego Garcia, off-limits to all tourists and home to a military base occupied by American and British military personnel. Draw your own conclusions.
This video from India demonstrates how to hack Wi-Fi passwords with the Wifi Map app. This demonstration is provided for instructional purposes only. We do not encourage unauthorized access to any WLAN.
Free vs. US$4.99
As mentioned previously, two versions of this product are available—one gratis, the other for a nominal 5 bucks. As with many downloadable apps, the "free" version inundates the user with ad content and WiFi Map is no exception. While both are essentially the same product, the 'Pro" version has one very useful feature not found with the free version: the "Offline Map" which guides the user to hotspots when a wireless device is not connected to the Internet. Before departure, merely locate the city to be visited to let the app store all available hotspots for future offline reference. Naturally, this is a handy feature for frequent business travelers as otherwise they would have to search for public wireless access points.