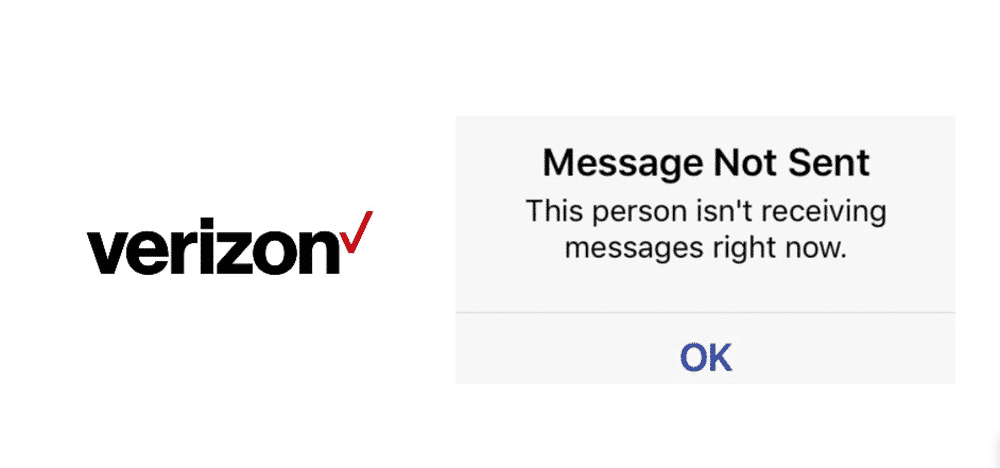 If you are on Verizon for some time, you must have noticed that there are lesser issues with their network than any of the other carriers out there. However, there are still chances of problems rising that can cause you to inconvenience momentarily. One such issue is text messages not being sent on Verizon. If you are facing the issue, there is nothing to panic about as it can be solved in no time at all using these following troubleshooting steps
Verizon Text Messages Not Sending (8 Ways To Fix)
1) Restart the Phone
This is one of the simplest and easiest solutions to most of the problems that may occur from time to time with your phone. It might sound silly, but it works like a charm most of the times and you can have your phone fixed, working as good as new with it. All you have to do is restart your phone and have it boot again as the software fixes any issues that might be stopping the phone from working it properly and they might be causing the trouble in sending text messages for you on Verizon.
2) Airplane mode
Airplane mode is not just there to enable on your flights. It turns off/on the network and communication equipment on your phone. Have a look at the settings to see if you have turned it on mistakenly and that might be causing you the trouble to not send your text messages. Even if the airplane mode is off, you can turn it on and then off again and wait a few seconds before sending the message and it should solve the problem for you.
3) Check Network settings
While most of the carrier settings are automatically installed, Verizon is one step ahead and it automatically detects your phone's specs, hardware, and other properties to optimize the network configuration for you. All you have to do is turn on the auto-configuration for network settings and reset them to default so the network will automatically fix any issues if there are with the networking settings and you can get back to sending those text messages like before without any hassle.
4) Check Message Settings
Message settings also matter a lot and one wrong step can cause you to have an error in your messages not being sent on the network. You need to check Message settings for any possible errors there and fix them. Not only that, but you can also set them to default and it should do the trick for you if you are not being able to send text messages on your Verizon network.
5) Check for app permissions
Most smartphones can load plenty of applications and if the issue is happening after you installed a new app, it is time that you check the app permissions and figure out if any application is messing up with the messaging settings. Don't allow messaging access to any application that does not require to use messages and uninstall the app if the issue has risen after you installed a specific application for your messaging to work like before.
6) Upgrade your firmware
There are several issues on mobile phones that are caused because you are using an outdated firmware or firmware with errors on it. You need to keep your firmware up-to-date at all times to ensure that your phone is working fine. Do not install any firmware that is not from a certified source. It is always better that you stick to your stock firmware launched by the manufacturer of your phone as they know the phone better than anyone else and have created the best software for it.
7) Inspect SIM
This has a slightly lower weightage but if you are using a SIM for several years, there might be a chance that it is out of order and you need to request a new SIM from Verizon and they will be happy to oblige.
8) Contact Verizon
If none of the above troubleshooting processes works for you, you should contact Verizon and they will be able to diagnose the problem for you including the texting limits on your number, signal strength, connectivity or settings configurations, or more. Verizon got a team of friendly and knowledgeable experts that are always eager to help you and they can assist you to fix the issue of texts not being sent on your Verizon easily.