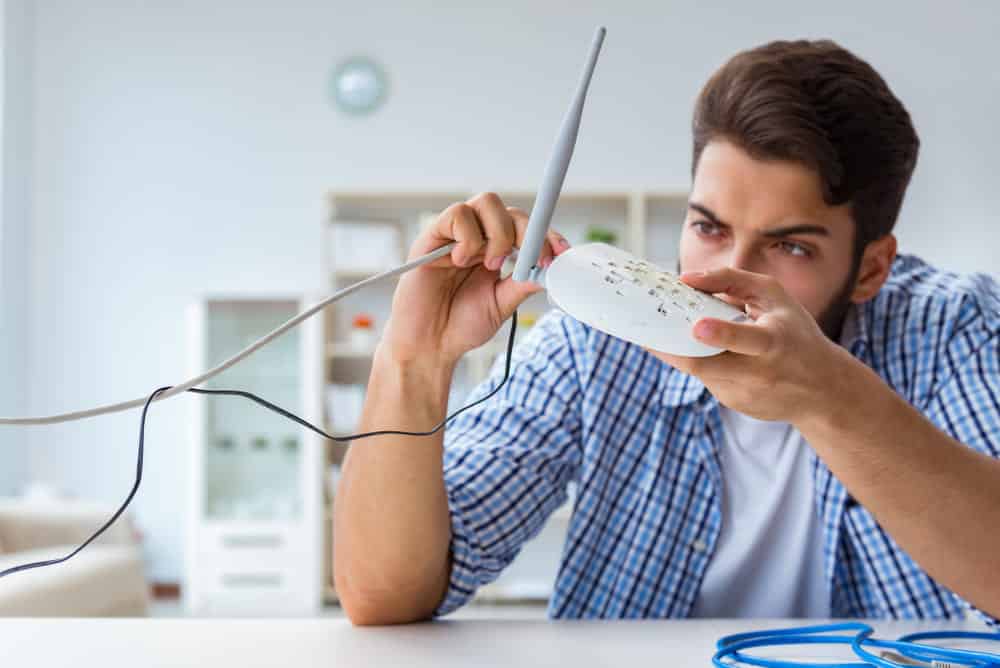 Having a support team at your service to help you out whenever you encounter any networking issues is a benefit of using a quality wireless Internet connection. Yet what some people like is to roll up their sleeves and get down to business all by them. Are you someone who prefers to fix things themselves? If yes, then you should first know about the things that you're getting your hands into. Some of the most common questions and concerns arise while unplugging the router. People mostly complain that they have an unplugged router, now no Internet connection is available.
Let's dive into the details about the causes of this issue and ways how to solve them.
Understand Your Device
It is very important to learn about the device if you are going to handle it manually. Most of the routers have a series of icons displayed. Each of these illuminating small lights conveys a different message at a time and tells the status of the device by blinking.
Though these blinkers can vary from brand to brand but generally most manufacturers keep it simple and their devices include basic three indicators showing the primary status.
Globe indicator: This shows a solid blink when your modem is soundly connected to the Internet.
Wi-Fi indicator: It shows a solid blink when a secure Wi-Fi connection is being broadcast without any problem.
Ethernet indicator: This indicator shows a solid blink when the Ethernet cables are securely connected in proper working order.
When your internet connection is working properly the icons show solid blinking in green or blue light. This means that your Wi-Fi router or modem is plugged in securely and functioning. But whenever the internet connection is compromised, you can expect the blinking icons to display a red or orange color.
Orange /Amber light: This may indicate a problem in the connection. It can be limited connectivity or a walled gardened status of the internet.
Red or Unlit icon: This simply means that the device signal has no current internet connection.
How to Quick Fix Home Wi-Fi?
If you are in a complicated situation where your internet connection is suddenly lost without any known reason, you can try to restart the router device before trying anything else. For this you need to:
First power off all your devices and unplug the router.
Give it a break for about 5-10 minutes before plugging the device back in.
Wait for 5 more minutes and let the device cool down.
Now plug in the device and retry the connections.
In most cases, a simple restart usually fixes the issue. This way you can get back online without any further complications. But if a restart doesn't do the trick you should try the following processes.
Troubleshooting Unplugged Router Now No Internet Issue
Do you have a device setup? Like a modem or router setup? You still must have that User Guides or Manuals tugged somewhere in your home.
Look for the manual which came along with your device at the time when you had bought it. The manuals and guides can provide some insight as to what is the problem or you can always go through these steps.
Resetting the Router:
If you are doing on your own you must first know How to reset your wireless router? This may seem simple, but very minor mistakes make the biggest technical issues.
If you're having trouble with your internet, then one of the easiest options to fix a variety of technical issues is restarting your device. Whether it is your router or your modem, a restart and reboot can solve most of the problems.
While resetting your home router, the first thing that you should consider is how you approach the device. It is a sensitive matter when it comes to technical devices. If you're scared you might compromise the device then you should consider giving the service provider a call and let them check things.
Verify the Connection Circuit:
One thing you can do is verify the connection circuit and make sure the path is completed with all the connections in their respective places. The connection path works in this manner.
Internet Service Provider cable into Modem's Ethernet port.
Ethernet cable is connected to the WAN port of your router.
Another Ethernet cable from the LAN port of your router is attached to your PC.
You can also swap out the cables with some other working cables and connect them directly to the modem or router.
Recheck The Connections:
It is also very important that you make sure to double-check all the connections before calling anyone. The possibility is that you might have loosened up a cord or disconnected some of the connections accidentally. Check all the telephone and coax cables for any loose ends or open terminals.
Even after checking the cables, you can disconnect and carefully reconnect them. Coax cable connections can be somewhat tricky on a new device. Also don't forget to check the wall outlet connections as well as the splitter connections.
Contact Your ISP:
Calling your internet service provider is the safest and most secure option but it is a time-consuming process because they may take a moment to respond to your requests.
Therefore when you call the ISP, you should be prepared for the time involved to go through a combination of restart ups and shutdowns. The devices can take a moment to reconnect to the wireless network and establish a properly working internet environment.
Conclusion
If you are in the middle of a similar situation where you have an unplugged router, now no internet service is accessible, you can usually find a solution in the device manuals.
If you've lost it, you can easily find a digital copy of the user guide online on the website of the brand of your router by simply typing your device model number into Google. Also you can contact your internet service provider if necessary.