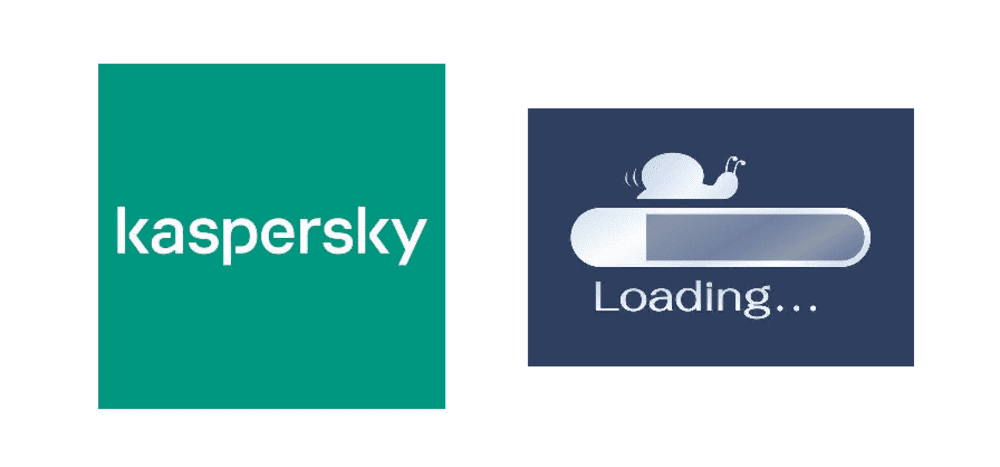 Kaspersky is one of the world's safest and most used cybersecurity companies with tons of features, applications, and security options that you can use for your personal, business, or home network to stay secure and keep your information protected.
They are offering a whole buffet of cybersecurity options like Antivirus software, Internet Security, Totally Security plan, and more so you can have optimal protection on all your devices. While they are global leaders in the world of cybersecurity and setting up new bars of standards to follow for all the other companies, there are slight chances that Kaspersky products might reduce your system performance.
Kaspersky has one of the most secure security structures and it would not be the best option for you to have if you have a PC or platform with basic specifications. Although you might think that this is the cost of security to have a slow PC or slow internet connection, that is not entirely true and you can follow the following steps to increase the speed of your internet and PC performance if you are using any of Kaspersky products to have your PC and network protected.
Also, be mindful to check your internet settings and have your ISP guidance that it is not any other reason that might be causing your internet to work slow.
Kaspersky Slow Internet
1) Check Battery and Performance Settings on your PC
There are high chances that you might be using a laptop and you have switched your battery settings to power-saving mode. This will reduce the performance for you and you would feel your PC to be working slower than usual. You need to switch these settings to optimized mode as Kaspersky does take some of your hardware resources to work efficiently and that might be putting some strain on your processor.
You will also find some additional settings in the Kaspersky dashboard that allow you to change such settings. Please disable any battery savings if that is turned on. You should also consider turning on the gaming profile as it would enable your PC to run at its best and have an optimized performance through all aspects.
There are also certain performance tools on your Kaspersky dashboard that might be affecting the overall performance on your PC, and you might think that your internet is working slow. You will need to change those settings as well and set them to the maximum performance so the PC can work at its best without any lags or hassles at all.
2) File Antivirus
Kaspersky has state-of-the-art protection that scans any files that are being run over the internet or being downloaded by you. It also scans all the software constantly that are using the internet so your PC can remain safe from all sort of viruses, bugs, malware, adware, and hackers that can try stealing your information.
However, if you think that software is from a trusted source that is safe, and it might be unnecessarily causing you to face slow internet issues. You have the option to Pause File Anti-virus in the Kaspersky dashboard. You can pause file antivirus for a selective period of time or you can set exceptions for the software that you can trust on so Kaspersky will not scan that software.
3) Firewall Settings
There are also certain firewall settings that block your internet traffic and cause you to have slow internet than usual. You will need to have a thorough look at your firewall settings and exempt any software that you believe are to be of a trusted source to use so they will not be blocked or scanned by your firewall. There is also a strong possibility of having some viruses or infected files so it is not recommended to have the firewall or any security features completely.
4) Upgrade your PC Resources
Kaspersky has one of the strongest security infrastructures out there with a number of algorithms, security protocols, and more that are enabled to be running at all times and protect your PC from a wide range of threats.
You might be using a basic PC with standard hardware that might be causing you to have a slow internet connection. You will need to ensure that you upgrade your PC to at least minimum recommended hardware specs by Kaspersky to have your PC run at optimal performance and have no issues with internet speed.