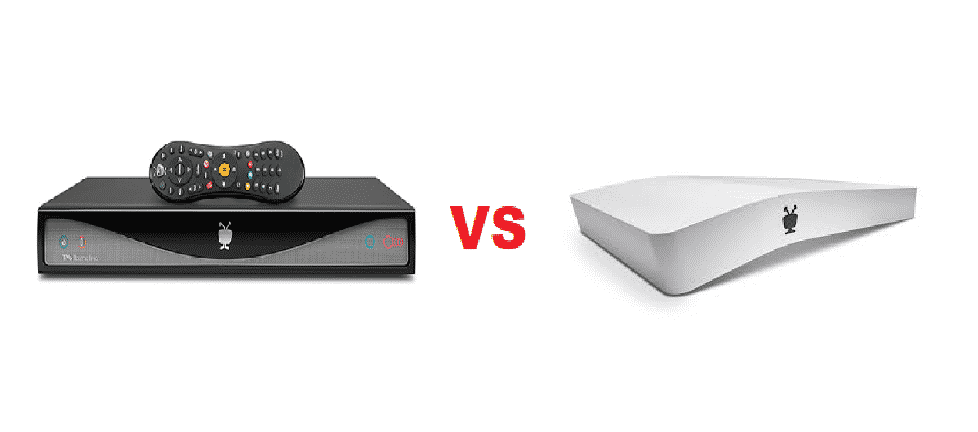 TiVo is one of those DVRs that are quite underrated when it comes to the performance aspect. They are offering some of the best DVRs that are the perfect thing to have for all sorts of streaming needs that you might have. That makes you confident, and you can have good streaming quality with crisp audio, better colors, and no errors with the streaming experience.
TiVo runs on Linux so you can expect some great stability on it. This way, the crashes or errors are equal to none. TiVo has a pretty vast range of DVR models that make it easier for you to choose.
This way, you can get yourself a DVR that fits your needs perfectly and you can get everything that you need to be covered with them. All that is pretty great, yet TiVo has discontinued their production.
However, you might be able to get your hands on some of these DVRs from the market with lifetime subscriptions on them. A few things that you need to know about the two most popular TiVo models, Roamio pro vs Bolt and to compare them both are:
TiVo Roamio Pro
The first thing that you need to know about TiVo Roamio Pro is that it is one extensive level DVR that comes with a 3TB storage capacity.
Such whopping storage capacity is scarce to find in DVRs and it wouldn't be an exaggeration to say, that it is almost the largest storage capacity that you can get off your DVR. Not only that, but it is feature-rich and comes fully loaded with some of the most extraordinary features that you might expect to get in a DVR.
To start on the features, this DVR is Wi-Fi-ready and can be connected over the internet easily through your Wi-Fi network. It also works out flawlessly with all sorts of internet streaming subscriptions including Netflix, Pandora, Amazon, Hulu Plus, YouTube, and more.
Coming to the features and utility, you can record 6 shows at a single time. This way, you don't have to miss out on anything that is being on air at once. It comes with 6 tuners that help you make it possible. You can also record up to 450 HD and 3000 SD hours of video on the DVR to watch them later, thanks to the 3TB storage capacity that you get on this DVR.
TiVo Roamio Pro is for those who seek something beyond the ordinary and it can certainly fulfill all the entertainment needs that a person might have. Coming to the aesthetics part, it looks like a DVR, but quite advanced.
The glass design on the front makes it look more advanced and techie. There are some lights on the front as well, and the whole design is amazing. It will add the right aesthetics to your interior and you are going to love looking at your DVR placed there.
TiVo Bolt
TiVo Bolt is the choice for you if you don't want to have anything big or you are after something functional that can get the job done. TiVo bolt is basically half in size if compared with the Roamio Pro.
Yet, it is a great thing to have if you don't need much storage capacity, and want something that will help you stream, and still have all the basic features that you are going to need. It comes with 500 GB or 1TB of storage on it that is pretty much enough and you can easily store 75 hours of HD video on it. It got 4 tuners as well, which allows you to record up to 4 channels or shows at a single time.
The best thing about TiVo Bolt is that it comes loaded with all the features like Wi-Fi and other connectivity options. You can also watch your favorite shows by accessing internet services including Netflix, Hulu, HBO Go, Amazon Prime, and a lot more.
All these services and other streaming can work on your TiVo bolt pretty well, and you will not have to face many difficulties on that part. Moving forward, the aesthetics are amazing, and it is one of the sleekest DVRs that you have chances of getting. It looks like a sleek box just sitting there on the desk without covering much space.