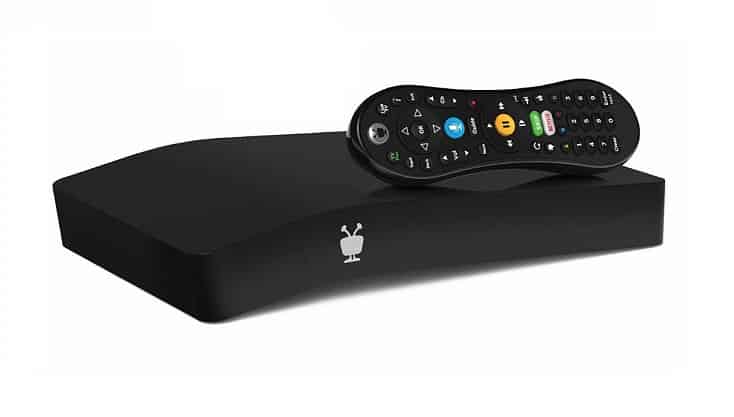 We all love watching television, but with the hectic pace of life in the 21st century, we need a little tech to help us along. Fortunately, the TiVo Bolt has come to the rescue. Of course, TiVo has been producing DVRs since 1999, but the technology has come a long way in the 17 years that have passed.
TiVo BOLT Overview
While many people are ditching cable, not everyone is. However, everyone wants access to online streaming as well as their regular cable service. The ability to have all of this in one convenient device, plus a few extras thrown in for good measure, is what sets the new TiVo Bolt apart. In fact, the TiVo Bolt is technology that has been specifically designed to work in tandem with traditional cable television service, rather than replace it.
Single Box—Multiple Experiences
TiVo Bolt is the replacement for TiVo's older Roamio model and it offers what TiVo calls its Unified Entertainment System. You can watch cable and experience online streaming without the need to change the input on the TV. The transition between cable and streaming is quite seamless and the TiVo Bolt boasts a number of other features, including:
Unified search to find movies and shows
The ability to organize episodes and seasons into a unified watch-list
Faster and smaller than previous TiVos
QuickMode, which allows you to speed up your shows by as much as 30% without compromising audio clarity (great when you want to speed through the boring parts)
The ability to record as many as six shows at a time
About 450 hours of HD programming storage
An RF remote-finder
Antenna support
Commercial-Skipping at Its Finest
When TiVo brought out its first DVR in 1999, the company refused to include the ability to skip commercials on recorded programming. However, after 16 years in the DVR business, they finally decided to change their stance and the TiVo Bolt has a commercial skip button. Not only did TiVo change their stance on not skipping commercials, but they do it better than their competitors.
The TiVo Bolt's skip button actually skips over the entire block of commercials, rather than having to skip ahead 30 seconds at a time. There is no need to adjust when you have gone too far past the end of the commercials because you can't go too far and you simply won't see any commercial time.
Having said this, the skip feature is limited. These limitations are due to the fact that the commercial blocks need to be manually tagged. For this reason, the following applies to commercial-skipping:
You can only use it on recorded programming, not on live TV (not unusual).
It is limited to 20 channels of programming, which include the major networks, plus a few others.
It only works on programming aired between 4:00 pm and midnight.
It does not work with local programming or sports programming.
It sometimes takes a few minutes for a show to register the skipping capability.
However, when the feature does work, it works like a charm and is very convenient.
Improved Streaming
The TiVo Bolt is a hybrid device that allows you to watch cable and stream content from the Internet. On its initial release, the TiVo Bolt would allow you to watch live TV, record shows and movies, and connect with a number of online streaming applications, such as Netflix and Hulu. However, the TiVo Bolt did more than just stream to the TV. Right from day one, it would allow you to stream any content, whether it was online apps, live TV, or recorded shows and movies to any device that was connected to the home network. You could easily sit in the sunroom or snuggle up in bed with your tablet and watch the show or movie you recorded the previous night.
Fast forward to the most recent firmware update and you can still do all that, plus you can stream online apps, live TV, and recorded programming to your mobile device when you are out of the house. Traveling by bus or train for business? Stream your recorded TV shows right to your device so you can pass the time and not miss a thing. Stream live shows and recorded content to your tablet in your hotel room. It's so simple and convenient and it takes watching television to a whole new level.
Switching to TiVo Bolt
Switching from your regular cable provider's DVR to the TiVo Bolt is actually fairly straightforward. You'll need a Multi-stream CableCARD from your cable company and then it's a quick setup. From there, you can customize the guide, use TiVo's OnePass to find the shows you had recorded on your old DVR, and get the feel of being on a computer, rather than a television set. You can even see what is trending on TV at any given time, in case you want to check out what other people are watching.
The Future Is the Cloud
So with the TiVo Bolt keeping people happy in their entertainment endeavors, where is TiVo headed in the future? Apparently into the cloud. There have been leaked reports that the TiVo Mavrik is the next in the line of DVRs, but this new DVR is not all TiVo has in store for its customers. TiVo is toying with a cloud version of the DVR, an Android app that will provide cloud storage for TV recordings. In fact, this cloud DVR has been tested using the TiVo Bolt.
Tech Crunch reports on the cloud DVR feature, saying it has certain advantages. The biggest of these advantages is that customers will no longer be subject to the limitations of their hardware when it comes to storage space. In addition, since all recorded shows will be on the cloud they will be available to watch from any device on any network.
Clearly, the television-watching experience is going through a major shift as technology completely changes the entertainment landscape. The TiVo Bolt is at the forefront of this shift and TiVo is still riding the wave forward with new developments in store for its customers. Just because TiVo has been around since the 1990s doesn't mean they are part of the tech graveyard. No, TiVo is very much alive and well and they are constantly pushing the entertainment technology envelope.