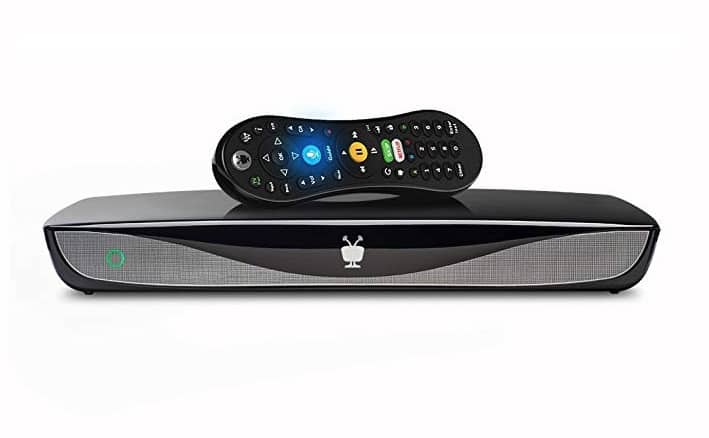 The digital video recorders that are produced by TiVo have become as commonplace as satellite television companies that provide DVR services. Yet, there must be something to the new TiVo devices if the company is still producing them after more than a decade in business.
TiVo, a leading provider of advanced television consumer products, has been offering Digital Video Recorder (DVR) devices for over a decade now. The company is known as the pioneer of the DVR and is still producing new DVR devices that accommodate the next generation of TV entertainment. Although DVR devices and services have become commonplace, TiVo has changed the role of the DVR with the introduction of its fifth generation devices known as the Roamio.


Their line of Roamio devices provides you with a lot more home entertainment than you typically receive with a satellite or cable TV company, including the capability to watch programming you have recorded while you are away. The cost of Roamio devices mean that you will pay a lot more for access to a larger selection of entertainment. However, if you watch a lot of TV, you may find that the investment is well worth it.
TiVo Roamio devices still have most of the common features of a DVR, including the capability to pause live television, rewind live shows if you missed that important sports play, and create your own recordings. Additionally, if a program has already started, you can start it from the beginning to see what you missed while it is still recording.
The primary difference is that TiVo has made a lot of improvements in the features and device hardware. This makes it a DVR that stands out from the typical digital video recording devices and services.
New Features and Improvements in the TiVo Roamio DVRs
Beginning with the inception of the first Roamio device, TiVo has broadened the scope of programming to include an endless variety of shows for you to record. Some of the new features include the ability to create lists of your favorite actors and configure the Roamio to accommodate your viewing preferences. The TiVo Roamio makes note of your preferences and then automatically records programs and movies that the actors appear in.
Keywords
The Roamio DVR also responds to keywords and profiles your interests based on past programs you have viewed. You can schedule programming simply by typing in specific keywords associated with topics or genre plus, the Roamio will make suggestions for programming its thinks you may be interested in based on your viewing habits.
Integrated Search
The search feature included in the newer Roamio devices integrates movies and television shows from your television service, as well as resources from the Internet such as Hulu, Amazon, and Netflix. For example, if you perform a search for NCIS, Roamio will produce a list of episodes that are being shown on the USA channel for the next few weeks.
It will also produce a list of episodes that are available on Hulu, Netflix, and Amazon. Although this requires a subscription to Hulu, Netflix, or Amazon, you always know that you can go back and grab episodes you missed and watch them at your convenience.
The TiVo Roamio also provides you with access to videos on YouTube and makes suggestions as to programming you should currently watch. The suggestions originate from collective data on what other Roamio users have watched or have been watching during a specific time slot in the television programming schedule.
Customization
Using the customization features in TiVo's Roamio, you can choose what channels and programs you want to view in the listings. You can choose the programming according to movie or TV show and then customize the listing further by indicating category such as drama, comedy, news, documentaries, sports, and more. This saves time having to scroll through endless lists of programming. Plus, you can choose to omit the channels you never watch from the customized listing and opt out of Internet services you never use.
Hardware
In terms of hardware, TiVo has gone above and beyond to offer several hardware improvements. These improvements mostly took place on the mid-level and high end models of the Roamio DVR, in addition to the newest OTA model.
The improvements include, the ability to record and watch more live shows simultaneously than on past models of the Roamio. Additionally, you can watch the programming you have recorded on your mobile device where previously, it was necessary to purchase a separate TiVo device to accomplish this.
Included in the hardware improvements is a remote control that operates on RFID (Radio Frequency Identification) signals instead of infrared technology. This eliminates the hassles associated with a direct line of sight between the remote control and the Roamio device. The Roamio also includes built-in Wi-Fi which eliminates the need to invest money in a TiVo Wi-Fi adapter.
Performance and Storage
TiVo has also made significant strides in improving the performance speed and storage capacity of the newer Roamio devices. In the newer devices, you will notice a difference in performance, especially when you are accessing different features and browsing through menus. There are not as many delays and hang ups as in the earlier models of the Roamio DVR.
Additionally, the storage options have become quite generous and can range from up to 500GB of storage to a massive 3TB (terabytes) of storage. This amounts to up to nineteen full days of viewing without taking a rest.
Types of TiVo Roamio DVR Models
The Roamio DVR is offered in a variety of models to accommodate different types of home entertainment needs. The DVR models vary in features and capabilities and include the TiVo Roamio, Roamio Plus, Roamio Pro, and the newly released Roamio OTA.
TiVo Roamio
The TiVo Roamio is the standard model in the line of Roamio DVRs and allows you to record up to four programs simultaneously and offers 500GB of storage capacity. This amounts to approximately 75 high definition programs.
This model of the Roamio DVR works with your digital cable service, high definition antenna, and Verizon FiOS. The device includes built-in wireless networking and offers access to on-demand applications such as Spotify, Netflix, Hulu Plus, and more. You also have access to TiVo Integrated Search which collects programs and makes suggestions related to keywords and your viewing habits.
If you want to access the standard Roamio model while you are away from home for remote streaming, it is necessary to purchase the TiVo Stream device separately. Additionally, you will need an adapter if you want to use the MoCA (Multimedia over Coax) feature. This allows you to access the same high speed Internet connection that you would receive if you use an Ethernet cable connection. The service is delivered through the existing coaxial cable you use for your cable TV service.
The TiVo Roamio has a list price of $199.99 however, the price can vary depending upon where you purchase the device.
Here is more information on the Roamio DVR standard model.
TiVo Roamio Plus
The TiVo Roamio Plus is the midrange model and has the capability to record up to 6 programs simultaneously and offers 1TB of storage capacity. This amounts to the recording of up to 150 high definition programs and up to 1000 hours of viewing.
Unlike the standard model of the Roamio DVR, the Plus model includes built-in out-of-home streaming and MoCA networking. This eliminates the need to purchase any additional equipment.
The Roamio Plus is available with a price tag of $399.99. This price will vary according to where you make your purchase.
Here is a quick look at the TiVo Roamio Plus.
TiVo Roamio Pro
The TiVo Roamio Pro is the upper end DVR model that allows you to record up to 6 programs simultaneously and offers 3TB of storage space. This allows you to record up to 450 high definition programs which equals approximately 3000 hours of viewing enjoyment.
Like the Roamio Plus, the Pro model includes out-of-home streaming and MoCA networking which is built into the device.
The price for the Roamio Pro lists at around $599.99 depending upon where you make your purchase.
The following video provides a quick overview of the Roamio Pro model.
TiVo Roamio OTA DVR
TiVo's newest device which is the Roamio OTA DVR, was recently announced in late August 2014 and was released on the market during mid-September 2014. The new set-top box is a DVR that is designed to record TV programming which is broadcast over the air. The device serves consumers that do not have a satellite or cable television service but still want DVR capability.
The Roamio OTA is expected to cost around $50 plus, a monthly service fee to access programming. The price is significantly less than the other Roamio models while providing users with a DVR experience using an antenna in an area that has high quality over the air reception. The antenna is used in place of the included CableCARD slot that allows you to access digital cable services without having to invest in a set-top box.
The Roamio OTA is designed especially for consumers that are looking to cut the cord on their satellite or cable television service connection. At the same time, you can access and view the programming from the large TV networks.
The Roamio OTA allows you to record up to 4 programs simultaneously and is capable of storing up to 75 hours of high definition TV shows and movies. The storage size is 500GB with 4 tuners and includes easy content navigation. You can record shows from local television networks such as Fox, CBS, PBS, ABC, and others, in addition to on-demand Internet services such as YouTube, Hulu Plus, Netflix, and more.
The Roamio OTA offers a user interface that can be personalized according to your viewing preferences. The device is capable of tracking shows and movies that you watch before it makes recommendations for current programming, shows that are coming up the next day, and programming that is being shown in the evening. TV shows and programming lists are also displayed according to category and current events such as seasonal shows, news events, holiday programming, and more.
The Filters feature allows you to configure filtering for specific programs that you like to watch. This enables you to quickly access your favorite shows without having to spend time searching through selection lists.
The Roamio OTA also includes a smartphone and tablet app that allows you to control the DVR using your mobile device. The app includes the ability to schedule and manage recordings, in addition to the capability to manage Season Passes and your WishList of programming.
For more information on how the Roamio OTA works, here is an informative video demonstration.
Service Plans
The TiVo Roamio DVRs require a TiVo service subscription which is offered in two options that include a monthly subscription or a Product Lifetime plan.
Monthly
Under the monthly subscription, the TiVo Roamio, Roamio Plus, and Roamio Pro DVRs cost $14.99 per month with a required commitment of one year. If you terminate the service early, there is a termination fee of $75.
Once the one year commitment expires, you can continue your subscription at the same monthly rate until you decide to cancel the service.
If you previously activated a TiVo Roamio, Roamio Plus, or Roamio Pro DVR, the monthly subscription fee is $14.99 with a one year commitment and $15 early termination fee. If you choose not to use the one year commitment, the monthly fee is $19.99.
Product Lifetime
Under the Product Lifetime plan, the TiVo Roamio, Roamio Plus, and Roamio Pro DVRs require a one-time fee of $499.99. The service subscription covers the lifetime of your TiVo DVR device with a plan that is unable to be transferred to another TiVo DVR in the future.
Streaming and Downloading
There are additional limitations when it comes to downloading and streaming content with the TiVo Roamio devices. Streaming and downloading requires an iPad tablet, iPhone, or iPod Touch that runs on iOS 7 or later.
Depending upon the type of content you choose to watch, some of the content may not be downloaded due to copyright protections. Other content may only be downloaded to your smartphone or tablet PC if you are connected to the same network as your TiVo DVR.
For remote streaming and downloading of content, you can only stream to one device at a time. Additionally, the ability to stream and download content while you are away from home may not be available for all content.
Conclusion
Overall, the TiVo Roamio DVRs are a great way to increase your content options for television programming, movies, current events, and more. And, if you want to cut the cord altogether, you can opt to purchase the new TiVo Roamio OTA DVR which is currently available in Best Buy stores.
You can also opt to go "all out" and purchase the Roamio Pro with a massive 3TB of storage and all the features you could possibly want for home entertainment. Plus, there is no need to purchase additional equipment since the Pro model has everything built-in.
You could probably collect a bunch of devices to accomplish what the TiVo Roamio does. However, the Roamio DVR simplifies home entertainment by doing it all and doing it quite well.