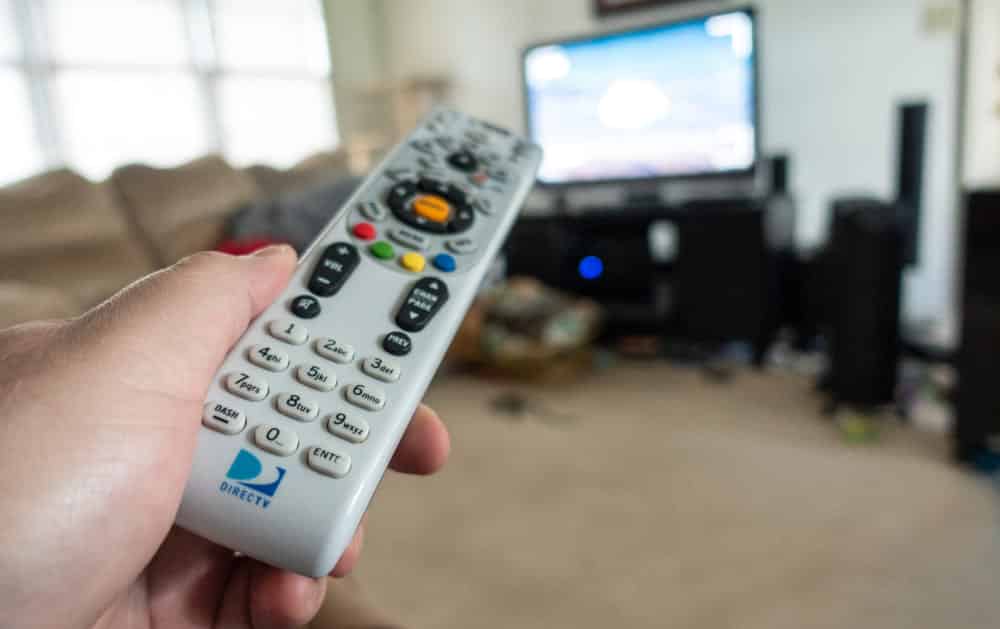 DirecTV Genie Wireless vs Wired
AT&T is one of the most popular service providers across the world, especially in North America. They are offering multiple valued services like the Internet, Telephone, Cellular services, and TV. While they are doing great with these services and have high popularity amongst the people, the times are changing, and there is a high competition going on in the market.
This requires all the companies to stay up-to-date and provide the most innovative and latest services to stay in the game. DirecTV Genie is one such service that is powered by AT&T with salient features and benefits that make it one of the best TV services across North America. To understand the difference between DirecTV Genie Wireless and Wired, let's have a look at what this service is and what features it has.
What is DirecTV Genie?
DirecTV Genie is a TV service that comes with its own DVR. It supports multiple HDRV for all the TVs you have in your home. The optimal compatibility is with up to 8 TVs, so you don't have to worry about a service provider to power all your TVs. There is one Genie DVR that is directly linked with the network and supports connectivity with the mini genies. The concept sounds fascinating as it allows you to watch your favorite shows on all the TVs at the same time.
There are salient features that are offered by this service that make it one of the most desirable services if you are looking for a DVR based TV service. These features include but are not limited to:
1. Live TV: Live HDTV is not easy to find. Well, most companies do claim to offer Live TV services, but their quality can be compromised if you are looking to use them on multiple TVs at once. DirecTV Genie is known for the optimal video quality and no buffering, even if you are watching Live TV and that too in HD over all the TVs in your home.
2. Recording: Directv HRD comes with one TB of storage that allows you plenty of room to store all your favorite shows and watch them later. This feature allows centralized content access, which means, you can access the recorded TV shows at any of the TVs that have a mini genie connected to them. You can just pause it from your living room TV and start where you left in your bedroom.
3. Genie Recommends: Genie Recommends is an engine that learns over-time about your interests smartly and recommends you the best TV-shows you watch. These recommendations are based on what type of content you have watched in the past, so you are going to love these recommendations for sure.
4. Picture-in-Picture: For those of you who are a fan of Live TV and don't want to miss out on the game, while you watch the news, this feature might come in handy. It allows you to watch two channels at the same time on a single screen.
The service and idea are getting widely popular among the consumers, and it is being offered as two different solutions. These two types of DirecTV Genie are wireless or wired solutions. While you might think that Wireless is the most advanced technology and it might be a perfect fit for you, that is not entirely true.
Each of these has its own pros and cons, and what will be the best for you, depends on what your usage type is, and how do you plan on using your TV service. To get a better idea on all of the pros and cons, features, and utility, you must go through the following:
DirecTV Wireless Genie
DirecTV uses a centralized connection that is connected to the main DVR to receive TV network signals. The data received is then transmitted to mini genies that are connected to each of your TVs. If you have a relatively larger home with multiple TVs, you might not want to get in the hassle of wires and getting them around your house to connect with each TV.
Wireless DirecTV Genie might be the perfect solution for you in this case. It allows you to connect up to 8 mini genies with one DVR, and all you have to do is connect those mini genies to all the TVs in your house. This way, there will be no hassle of managing all those wires or spending a lot on them. You can also easily move your TV around if you shuffle your house furniture, and that will certainly not affect any of your TV signals.
It comes packed with several other unique and useful features like the ability to control all your content from a centralized remote that allows you the liberty to pause, play, or record your favorite TV shows with a single click. You can also connect Wireless Genie to the internet to access on-demand programs and Direct TV apps like Pandora and ScoreGuide. You can also set up and manage parental controls on each TV in your home individually that allows you full control over each TV.
DirecTV Wired Genie
However, if you have a smaller room and do not have multiple TVs, you can save on some installation costs by getting yourself a wired DirecTV setup. This HDR comes with a pre-loaded set of ports that are connected to your broadband router or directly to the Internet via an ethernet port. You can place it at the most convenient place and have your wired mini genies connected to it.
While it might look like a cost-efficient way, it is definitely hard to manage all those wires going around your house that you have to use to connect mini genies to the main DVR. Not only that, but you will also have to compromise on several features like wireless recordings, access of internet to each mini genie, and individual parental controls on the TV.
While that might sound like a drawback, you can still have the liberty to enjoy all your favorite TV channels with HD quality and top-notch speed. It does offer you the option to record all your favorite programs and watch them later at your leisure. If you are ready to manage some wires around and don't require those flashy features, this might be the most cost-efficient solution for you to enjoy HDTV through multiple TVs at your home and have the liberty to record and watch your favorite TV shows later.