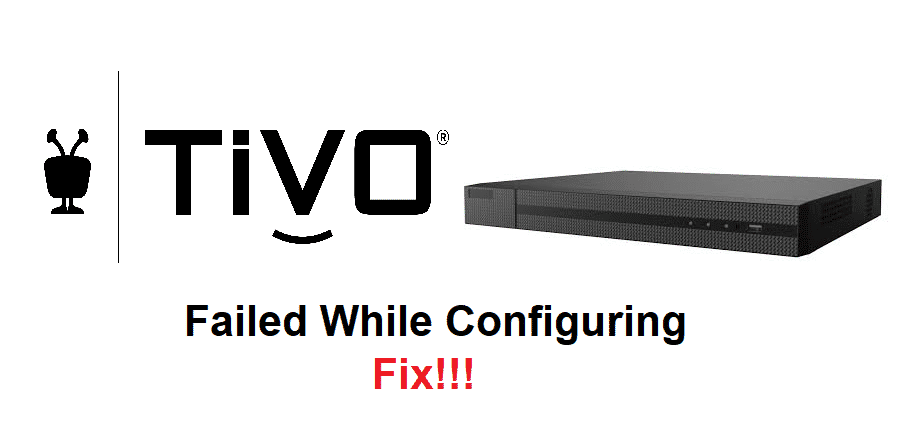 TiVo is the best DVR that you can get your hands on. Speaking of that, they have the perfect stability and all the other requirements that one might need to make their TV streaming experience seamless and trouble-free. Their firmware is the most stable one as well, being Linux-based, so you will scarcely have to face any sorts of problems or errors while using the TiVo DVRs.
Yet, one of the commonly known issues that might occur to you on the TiVo is that the "Failed While Configuring" message will appear on the screen and TiVo will lose all sorts of connectivity. That is something quite disturbing, and here are a few things you need to do to fix it up.
How to Fix TiVo Failed While Configuring?
1. Restart
First of all, the error might be caused due to some sort of bug or other issue and you should try running a power cycle to fix it up. It should be easy enough and all you will have to do is turn off the TiVo, unplug the power cord as well and let it sit for a minute or two.
Afterward, you will have to plug it back in and turn the TiVo back on. This will help you perfectly and you will be able to get it going for the streaming again without encountering any more problems.
2. Check Connectivity
There are also sometimes problems with the connectivity and they can cause you to face the problem. You should be checking on all that as well in order to ensure that you can get the perfect streaming experience on your TiVo. Be mindful, that your TiVo should not only be connected with the cables, but it also needs to have the right coverage required to get the job done.
So, you should be checking on your TV service first and make sure that you are not only connected with the servers but are also getting the right signal strength that is required to make it work. This will optimally be solving the problem for you on the TiVo box.
Another thing that you will need to be careful about is internet coverage. TiVo downloads updated regularly and if you are using some app on the internet, or an internet-based subscription, it gets more crucial. You will have to ensure that you can get it done properly and in the right manner.
You will need to check on internet coverage and ensure that your internet connection has the right access as well. After that, restarting the DVR will solve the problem for you.
3. Reset
If nothing has worked out for you, and you are still unable to get any sort of coverage, with the constant configuration error message, you will need to reset the DVR to default settings. There might be some settings causing you to face the error and by resetting them to default, you will be able to ensure that there is no such problem remaining on your TiVo.