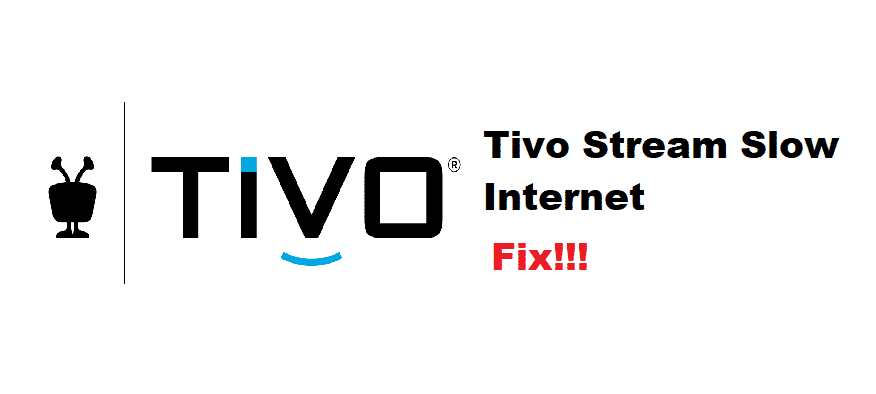 Tivo Stream is a device that lets you stream videos from different applications on the same platform. You can even set up lists of the programs you watch, all in a single place. Additionally, with the DVR feature, you can record these shows in the internal drive of your device. These can all be viewed later on whenever you want to.
This way you won't miss any shows that are being streamed. If the television you are using supports 4K resolution then you can also view it on this device. Recently, some Tivo Stream users have reported that they are getting slow internet on it. If you are also getting this problem then here are a few steps you can use to troubleshoot.
How To Fix Tivo Stream Slow Internet?
Check Wi-Fi Connection
If the connection that you are using on your device is slower than the required one then you will get this problem. Streaming a video in 4K or HD resolution requires you to have a fast internet connection with a lot of bandwidth. You can easily check the speed of your current connection online. There are quite a number of speed tests that you can use.
After you have used one of these, it should give you the upload and download speed of your network. If the speed given is lower than the package that you are using then you should contact your ISP. Tell them about the problem you are getting in detail. Afterward, they should be able to provide you with a solution.
If there is no error from the backend and you are getting the speed that you should be getting then you can change your internet plan. Your ISP should be able to provide you with a list of packages that you can select from. Make sure that you get an internet plan that has high speeds and more bandwidth than the previous one. This should most likely fix the problem that you are getting.
Change Resolution
If you do not wish to change your internet plan then you can try to change the resolution of your stream. If you decide to stream on a higher resolution then your internet will require more data to be transmitted from the network. Tivo Stream provides their users with a list of required internet speeds for the different resolutions that are available on their device. 4K requires the user to have 25 Mbps of data while HD requires only 5 Mbps.
Lastly, the SD video option will require you to have only 3 Mbps of data. You can set the resolution of your videos according to the internet you are using. If the video is still buffering then you should try to decrease the resolution even further. Although, one thing to keep in mind is that the lower the resolution you use, the worst its quality is going to be.
Updates
Another thing you need to look out for while using your device is that there are no updates pending on it. Not updating an application will make It get slower. If you are getting slow internet speed then you should check both your applications as well as your device for any latest updates.
To check for updates on your application, start by opening up the app home and then select 'Apps'. After this, select the option labelled as 'Get more apps'. There should be an option for 'My Apps' on the top of your screen. You can then select all these applications one by one and see if there are any updates available on them. This might take a little time, so this is why you should check all your apps for updates frequently.
To check your device for any new updates. First of all, open up the settings. These can be selected from the main home page on your device. After this open the device preferences options. Locate the 'About' tab and then select it. You can then find the system update here. Clicking on it should make a popup appear on your screen. This will then search for any new updates and you can select the available ones to update your system to its latest version.