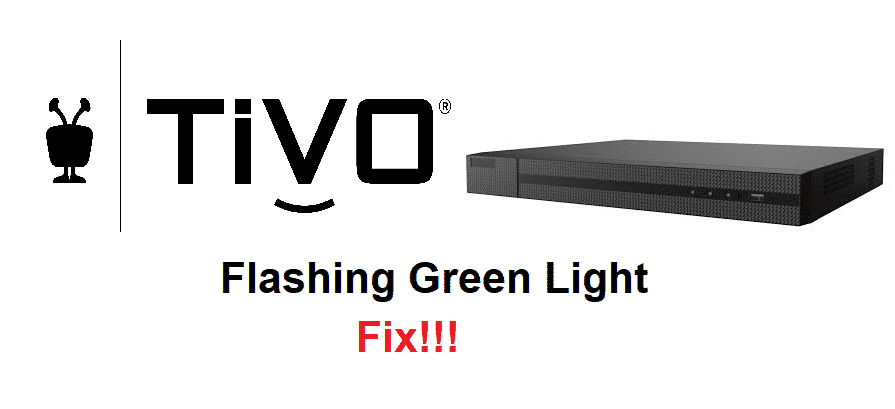 TiVo is one of the most stable DVRs that you can get. Not only the OS is pretty awesome, being based on Linux but there are also some major hardware improvements over time with the DVR. All that combined provide you with a wholesome experience that is quite unmatched and you will not have to worry about a thing most of the time while using TiVo.
Yet, if there are some issues at rare instances, they are pretty easy to fix as well. If you are seeing a green light flashing on your TiVo, here is everything that you would need to know about it.
How to Fix TiVo Flashing Green Light?
What Does it Mean?
There are two instances for your green light flashing on the TiVo box. There are several lights on the front of TiVo, and all of them are in different colors. That is why it is easier to diagnose and troubleshoot the problem for you or a technician without messing anything else up on the DVR.
If you are seeing a green light flashing for a while when you plug it in, and then it goes off. That means there might be some problem with the motherboard that is the case found on most such cases. There are some instances from the power supply as well, and a failed power supply might also be triggering the problem for you. This is something that you cannot diagnose on your own and will need to have checked.
Another possibility for that can be your hard drive might have gone bad and you will have to get that checked as well. This is something serious and you shouldn't be trying something fancy on your own that will end up doing more damage than it will help you with the problem.
1. Hard Drive
First of all, you should be getting it checked with a replacement hard drive kit. It is pretty easy to get your hands on, and you will not have to go to such lengths in order to get it done. Just check the TiVo with a replacement hard drive and if the problem is caused due to some issue with the hard drive, it will be fixed most of the time.
2. Power Supply
If the hard drive replacement has not fixed the problem for you, then you should be taking the TiVo DVR to one of their service centers to get yourself a replacement for the power supply. This will help you out perfectly in making it work for you, and there are no problems that you will have to face after getting the power supply replaced most of the time. Be mindful that you need to take it to an authorized service center only.
3. Motherboard problems
If the above two solutions have not worked out for you, and you are still seeing that green light blink and then go away, then there are high chances that your motherboard has gone bad beyond repair and you will need to get yourself a new TiVo DVR.