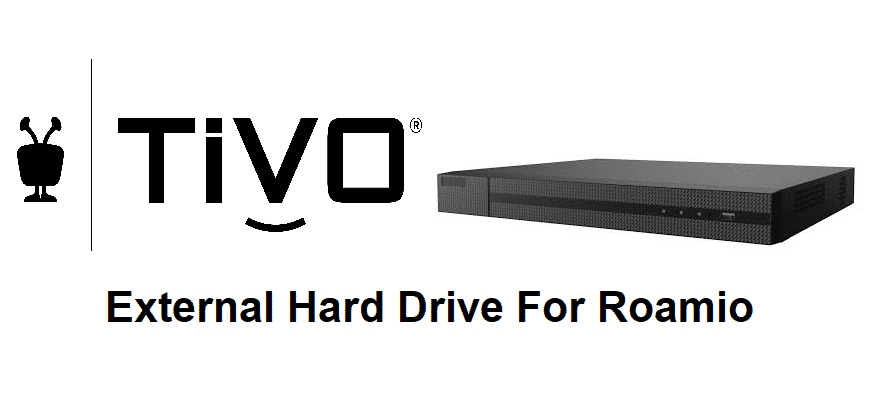 TiVo is making some of the best DVRs that are possibly available out there in the market. That makes them the first choice for you if you are looking for something beyond ordinary and want to truly enhance the experience that you might be getting from a DVR for all sorts of streaming services.
TiVo Roamio is one such model that is quite amazing and you cannot help yourself but get impressed by the tons of features offered by it.
External Hard Drive For TiVo Roamio
TiVo Roamio Storage
TiVo Roamio is one such DVRs that come with extended storage options. It starts off with 1 TB and you can get up to 3 TB of storage space on your TiVo Roamio DVR. That is pretty much enough for most of the people out there and it is unlikely for them to get it filled over time. However, if someone is looking to upgrade the storage capacity and get something bigger, like having an external hard drive for the TiVo Roamio, then here are a few things that you must know about.
TiVo External Hard Drives
TiVo used to have external hard drives on their website that users can buy and use with their DVR for extended storage capacity. Yet, you will not be able to locate those hard drives available on the website anymore and that makes everyone question, why would they do that. There are some explanations behind it, and they might be pretty confusing.
TiVo Roamio External Hard Drive Support
TiVo has stopped the support for external hard drives on the firmware. That means you will not be able to use any of the external hard drives with your TiVo. That is not quite a popular move from TiVo, but it is to ensure maximum data security and privacy for the subscribers.
An interesting part is that you will still be able to see an eSATA port on your TiVo Roamio that is there to connect those external hard drives. However, the firmware doesn't support any means of external storage anymore and if you try to connect some external hard drive using the port, the system will simply refuse to get it connected or scanned.
Replace the hard drive
There is a way that will help you make it work in the right manner. There are no chances that you can get it connected through an external hard drive anymore. No matter, where you are getting the external hard drive from, there are no chances that you can get it connected with the TiVo.
Yet, it is pretty easy to replace the internal hard drive that you have on the TiVo DVR. To do that, you need to buy a hard drive of right storage space that you need. After that, just turn off the TiVo, disconnect all cables, take off the casing and open up the DVR. Once you get that done, you can take off the existing internal hard drive and replace it with the new one. This is the only way you can make it happen and extend your storage on the TiVo Roamio.