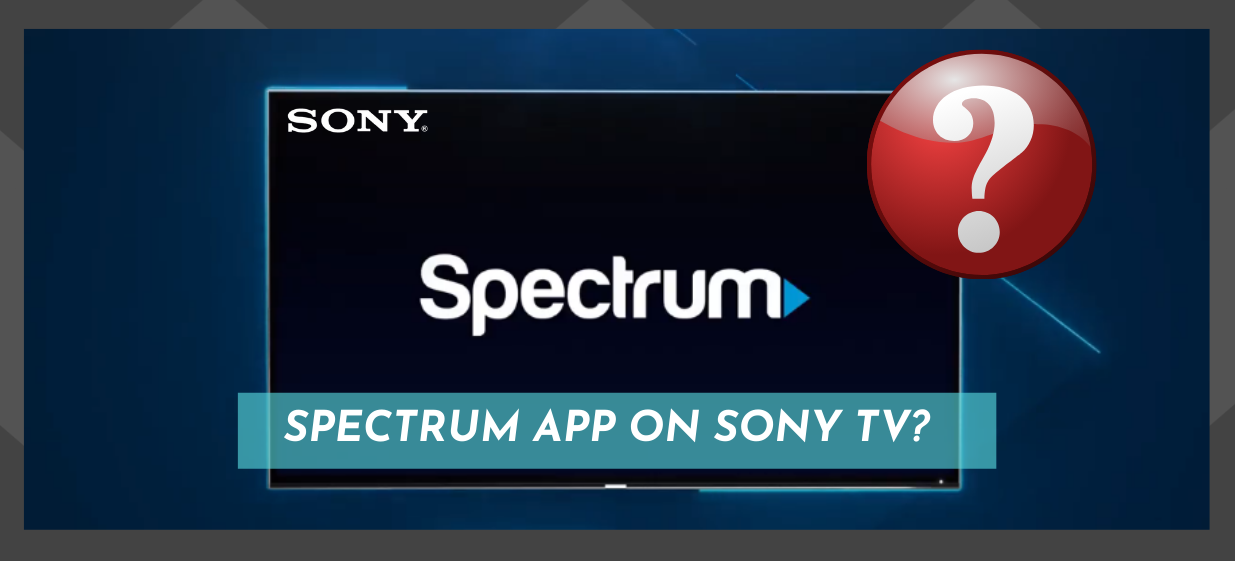 The increased availability and affordability of smart products have seen a surge in demand for smart TVs.
There is a vast array of choices when it comes to buying a smart TV, and one of the best and most popular on the market is Sony TV.
And when it comes to streaming, Spectrum is one of the most popular apps for TV viewing. So, the question is, are the two compatible?
Spectrum App On Sony TV: Is It Available?
The short answer is, NO.
Unfortunately, you cannot use the Spectrum app on Sony TV. Now, you may be thinking Sony TV is Android TV, and this is all the Spectrum app wants.
So, why are they incompatible? The truth is that Sony has made Android TV a prerequisite, but that is not the only determining factor.
The maker and model of your Android TV are important too. And for now, you cannot access, download, or install the Spectrum App on a Sony TV.
So, which devices are compatible with the Spectrum Streaming App?
You'll be pleased to know that there are many choices available to you when it comes to finding a smart TV that supports the Spectrum app. 
First off, any Samsung TV designed from 2012 onwards will support the Spectrum streaming app. 
Roku smart TV also supports the Spectrum app, and many Roku sets come with it pre-installed. If you do need to search for the Spectrum app on a Roku smart TV, use the search function to find and download it.
Spectrum is also compatible with 
Xbox One 

Roku Box 

Kindle Fire HDX 

Kindle Fire

Apple devices with an iOS version of 9.0 or higher. 
Please note that your Android TV OS must be version 4.2 or above. To use the Spectrum app on any of the devices listed above, you will need to use your Spectrum ID credentials.
As far as channel access is concerned, you only have access to your subscribed channels while you are connected to your Spectrum Internet. For remote access, the channel support will be reduced on the app.
Will Sony TV Allow Spectrum App?
Well, for people who want to know if Sony will offer support for the Spectrum App, Sony has not released any statement regarding this matter. Even more, the Spectrum app hasn't said anything about this either, so right now, we have no exact answer.
That said, there are two ways of accessing the Spectrum App on your Sony Smart TV. The first option is to sideload the app on your TV. But be warned, the resolution and picture quality will suffer. The other option is to use the Chromecast for accessing the app on your Sony TV.
When purchasing a TV or considering your streaming options, it's important to check which are compatible with which other services. Sony TVs are not cheap. And the last thing you want to do is spend big on a TV only to find you are left in the lurch.
The smart revolution is everywhere, and pretty soon, the internet of things will be involved in every aspect of our lives.
But for all the benefits of this, we are likely to see an increase in the number of deals done around compatibility, access, and exclusivity.
So being fully aware of the implications and possible limitations of your tech purchases are only going to become more important as time goes on.