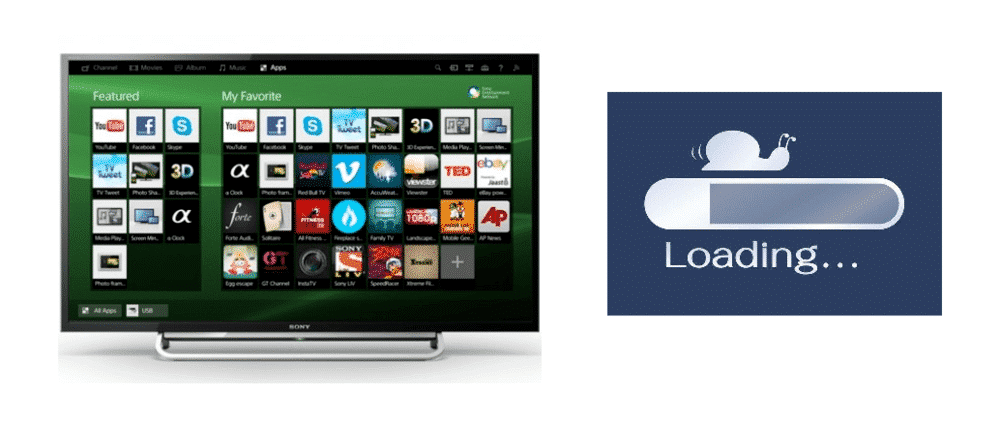 Sony is one of the most popular companies out there. It is widely known for its manufacturing of electronics. Sony makes all sorts of different technology and electronic appliances. Smartphones, smart televisions, gaming consoles, etc are just some of the many products it manufactures. It is also popular for its production and distribution of video games. Sony itself was created in 1946. The company is based in Japan and operates all around the world.
What is a Sony Smart TV?
Sony has an entire subsidiary dedicated to manufacturing televisions. This subsidiary is the brand known as Bravia. Bravia is focused on the retail of televisions of all kinds but it manufactures some other electronics too. It has been manufacturing TVs since 2005. Sony's Bravia almost immediately shifted its focus to manufacturing smart TVs when they were first revealed in 2008.
Sony's smart TVs are almost completely different now as compared to what they were during the start. They now offer a much wider range of entertainment and provide more accessibility. The different Sony Bravia smart TV models have their own distinct features. For example, some have built-in surround sound, some support 3D, some support 4K, and more. All Sony smart TVs are supported by the Android TV operating system.
Users have access to almost every kind of content available. They can even stream exclusive movies or TV shows by downloading streaming services. Sony smart TVs are also compatible with browsers, however, there isn't one pre-installed. Users will have to use the applications store to download a browser if they want to surf the World Wide Web.
5 Ways To Fix Sony Smart TV Slow Internet
Unfortunately, all these great features and services are of no use if you don't have a good connection. Your Sony smart TV will fail to provide you with a good experience if you have slow internet. Bad quality stream, awfully slow downloads, etc. are just some of the problems that slow the internet can cause. There are many possible reasons behind a slow internet connection on your Sony smart TV. Some reasons behind your problem are discussed below, along with how to solve the different issues.
1) Update your Software
First off, you should check to see if there is a new software update available for your smart TV. You can check this by simply visiting the Sony support website and typing your model's name. The site will tell you if there is a new software update ready to download. You can easily implement the update on your Sony smart TV using a USB device.
2) Change the Frequency Band
Changing your radio wavelength is an effective way of ensuring faster internet speeds. Most routers provide the option to choose between 2.4Ghz and 5Ghz band. You should switch to the 5Ghz band if your router provides you the same option.
This is due to the fact that 5Ghz frequencies offer better speeds. There is a downside to switching to 5Ghz, as these frequencies have a short-range. However, this shouldn't be a problem if your router is less than 50 feet away from your smart TV.
3) Limit Bandwidth Consuming Applications/Devices
Bandwidth consumption or network traffic is a very common reason behind the slow internet on Sony smart TVs and other devices. Network traffic is caused by too many devices or applications hogging your bandwidth. This is by no means a huge problem and can be easily fixed. All you have to do is limit some background applications or disconnect any extra devices connected to your internet.
4) Switch to Another DNS
Switching to another DNS is an effective way of improving slow internet speeds. The DNS you're currently using can sometimes shut down or become faulty. When this happens, you'll need to temporarily switch to another DNS until the issue is resolved. Just go to the network settings menu from your Sony smart TV's settings to change the DNS.
5) Try Using a Wired Connection
A simple way to improve slow internet speeds on your Sony smart TV is to use a wired connection. A wired internet connection allows you to get the fastest speeds your internet plan offers. Just connect your router/modem to your Sony smart TV using an Ethernet cable and you should get much better internet speeds.