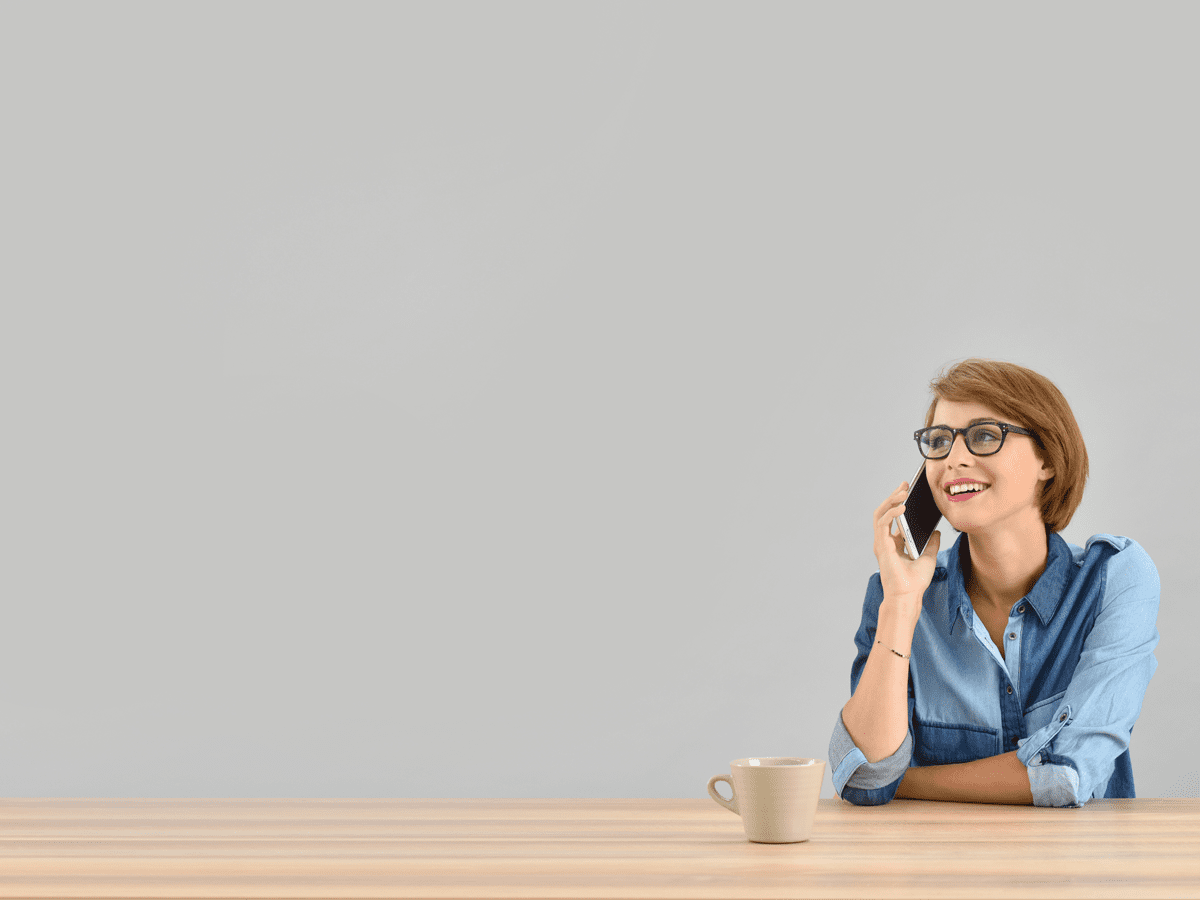 Establishing strong connections is the best feature of WiFi calling technology, although it has got some cons WiFi calling's pros are going to take them over.
Anyways, most of the people have been spending time in the places where phone signals are almost negligible or non-existent, be it an underground coffee shop or a personal basement, weak signals ruin everything.
There are unexpectedly few places out there where phone signals have a hard time reaching out and work smoothly. In moments like these, one can think of technology independent of the phone signals, which is none other than the WFi system, i.e., WiFi calling, a reasonable alternative for the cellphone calls.
This thriving technology is doing wonders with its unique features throughout the technological world. However, it would be a big lie if we say the WiFi calling has only been advantageous. Every gadget every service comes up with some demerits as well; it is fine since we are here to deal with them.
So before we jump to the pros and cons of the WiFi calling, let's move forward to have a piece of prior knowledge about what WiFi calling is.
What Do You Mean By WiFi Calling?
WiFi, by its nature a series of standards of IEEE establishment along with the WiFi Alliance. The users having a high-speed broadband connection potentially have a suitable router capable of providing the wireless coverage for WiFi calling.
Usually, 150 feet range of the total location is offered by a wireless router depending on the other factors along with the building material.
Despite living with the hell of our busy routines, we try out the easiest ways to have a persistent contact with our loved ones, and WiFi calling ensures that for us. With the millions of WiFi networks emerging out, it has become a piece of cake to communicate virtually anywhere you want.
WiFi calling ensures a vast and reliable means to make phone calls independent of the phone signals and depending directly on your wireless connection. It is not one of those traditional telecommunications providers, for example, AT&T Verizon, etc.
So here in WiFi calling, you are all dependent on wireless signals to make phone calls as well as send and receive messages. You are no more a slave to your weak cellular signals. You do not have to be nearby any signal tower since WiFi calling technology thrives everywhere.
How To Turn On WiFi Calling?
Turning on WiFi calling is not a complicated procedure, all you need is to have a fair and robust WiFi internet connection, and that's it.
However, finishing needs the following steps, which are described both for Android and iOS separately.
Ways To Turn On WiFi Calling For iPhones:
Tap on the Settings from the home screen.
Select the WiFi calling after tapping the Cellular.
Slide the WiFi Calling button it will turn green.
The pop-up menu will appear.
Select Enable, and this is how it is done.
Ways To Turn On WiFi Calling For Androids:
Tap on the Settings from the home screen.
Select Network & Internet.
Click on the Mobile Network.
WiFi Calling will be turned on by toggling.
What Are The Pros And Cons Of WiFi Calling?
WiFi calling comes up with both some advantages and disadvantages; here are the major pros and cons of WiFi calling listed separately.
Pros Of WiFi Calling:
WiFi calling lets you have a quality time communicating via the wireless network in your area.
The voice quality of calling increases where the cellular signals are weakened.
Once you set up the wireless internet connection, WiFi calling does not incur any extra charges, i.e., you can easily call from the US to Canada without being charged.
Instant calls can be made without having to face any network problem that most of the cellular networks commonly possess.
WiFi calling technology is much useful for the people living in the areas where cellular signals barely reach.
The connection that is aiding the WiFi calls is perfectly safe despite having an insecure WiFi connection.
No extra hardware device is required except for the WiFi connection hardware parts themselves.
People having unlimited WiFi plans can enjoy unbothered and ad-free online calls and texting.
Since the feature is built-in, WiFi calling requires no separate application.
WiFi calling mostly uses your current number, so you do not strive for other ways and logins.
As compared to the cellular networks, WiFi calling consumes less battery.
Solid WiFi coverage ensures prolonged calls without interference unless the WiFi connection is causing the problem.
Cons Of WiFi Calling:
Since WiFi calling is a relatively new technology, so most of the headsets and mobile phones do not support its services.
You would necessarily have a Smartphone for getting up to the eligibility criteria since WiFi calling won't work out on simpler devices.
WiFi calling is dependent on the WFi internet connection.
As soon as you lose your WiFi internet connection, the WiFi calling would directly start to consume your mobile phone data. You will be charged off your data.
Obtaining a stable and strengthened WiFi signal is quite tough to carry out WiFi calling.
Users are expected to experience unwanted delays right before the establishment of calls. It can take up to 3 to 4 minutes, which can sometimes get annoying.
With your internet connection being shared on a more considerable level, you can experience network signal lagging that causes you trouble while making calls.
Poor signals quality will adversely affect your voice quality in making calls.
You may face possible restriction problems when your WiFi calling would not be supporting the outgoing calls to other countries, so this one is a significant downturn for WiFi calling.
One big upset is if you unexpectedly get out of the range of the WiFi, there are the chances of your call not switching to your cellular connection.
Conclusion:
WiFi calling technology is all fun and games until you are out of the WiFi range. You need to keep a healthy check on your WiFi signal check frequently to save yourself the future trouble.
Although, apart from these cons, WiFi calling has got some real pros that are going to be useful for you.