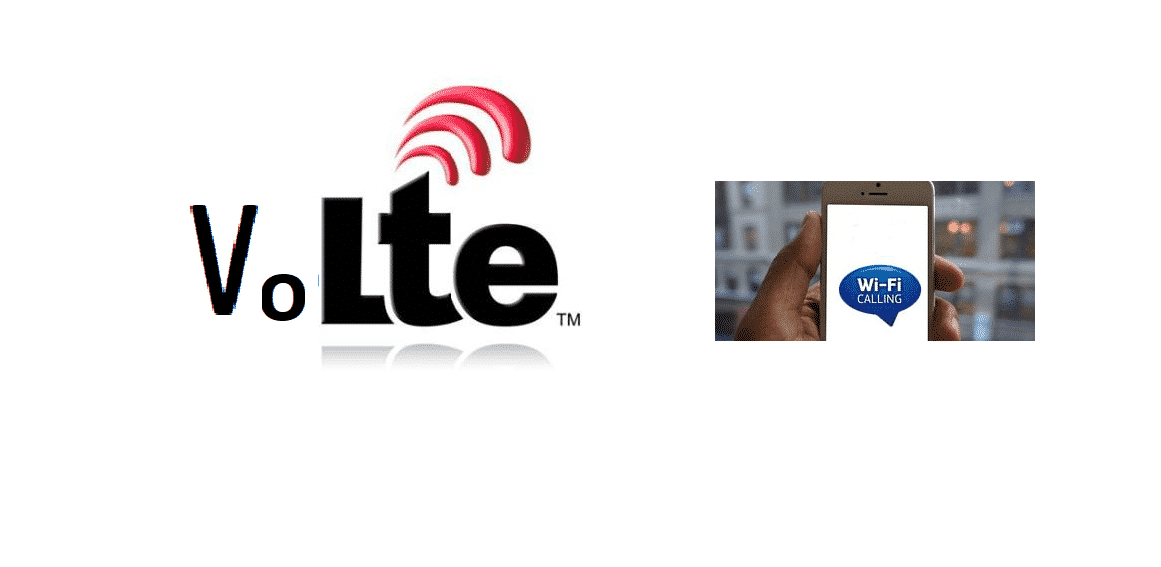 With the world running this fast, phones are launching the built-in feature of Voice over LTE, also known as VoLTE, beside the Wi-Fi Calling. The advancement in the field of telecommunication is ongoing with the number of applications and new features launching with much-improved standards.
Speaking of the element that uses the LTE signal for sending and receiving calls is considerably new since the world was relying on the 3G signal before this technology hit in.
Every technology brings an immense number of benefits along with them which are mostly devised to be ergonometric (user-friendly), that most of the users, as well as the business organizations, would pick for their effective use. Some of the extracted benefits of VoLTE are broken down below:
There is another fascinating feature offered by the technology of VoLTE is that you won't be getting your call dropped even if you disconnect your connection from the Wi-Fi network. This could only be possible by having Wi-Fi Calling enabled.
In the early days, starting a new call via the Wi-Fi Calling by utilizing a Wi-Fi network sometimes caused the lag during a call, and your call would possibly get dropped by leaving the range of your Wi-Fi network.
However, now with the VoLTE would be using the data signal of your Wi-Fi network for placing your desired call offering the ability to use the data signal of the cellphone network for the call to continue.
This is pretty much advancement seen from the Wi-Fi Calling feature to the Voice over LTE aka VoLTE technology, ensuring a better and reliable experience while making and receiving calls.
However, you are advised to note that the feature of VoLTE is only available and much preferred on the GSM network right now. Furthermore, this feature's usage depends more or less or maybe entirely on the nature of the device you are using.
You will need to make sure if your device supports this feature. This is not necessary that every phone is capable of utilizing the VoLTE feature, which is sometimes called HD Voice.
What Is Voice Over Wi-Fi (VoWi-Fi) Or Wi-Fi Calling?
Voice over Wi-Fi or simply the VoWiFi works via the Wi-Fi connection. It is also known as Voice over IP VoIP. With the help of VoWiFi, it gets easier for you to make and receive numerous calls while using the home Wi-Fi, public domain Wi-Fi as well as the Wi-Fi hotspots.
For instance, while you are out of cellular network or data, you can easily switch your phone settings to Wi-Fi to have VoWi-Fi calling.
What Is VoLTE? 
It would sound much complicated, but the VoLTE is referred to as 'voice calls over 4G LTE network' as 4G LTE is the fastest connection available for the wireless internet connections that work like magic. 4G refers to the fourth generation of data technology created for the cellular networks (succeeding the 3G, which is the third generation).
LTE is the acronym for Long-Term Evolution which is a technical process for high-speed data for smartphones and various other mobile devices. That's why 4G and LTE together create the fastest and highest quality connection available to this date for downloading up to 100 megabits per second which is speedy as hell.
VoLTE vs WiFi Calling:
There is no way that Wi-Fi Calling is something competitive up against the VoLTE. However, let's discuss all the defining features of VoLTE that make it superior to every other mode of calling.
Following are some defining features of VoLTE that makes it superior to Wi-Fi Calling or any other mode of calling:
The quality that VoLTE bears is unarguably superior to any other new feature, to hear and to be heard with perfect smoothness is made easier with VoLTE.
Moreover, the voice quality transmitted via the VoLTE has an immense improvement over what we have had recently. The connection in VoLTE is responsible for capturing sound waves twice as fast as Wi-Fi Calls ever could with the help of wide-ranging frequencies. Besides this, the HD feature reduces the noise.
The network coverage and network connectivity get twice in VoLTE. This factor is mostly down to the fact that the earlier generations 2G and 3G connections would be still out there 4G connection disappears, it might be happening because of variant frequencies.
VoLTE is relatively faster and has multitasked capabilities, unlike Wi-Fi Calling. With new data and mobile networks altogether, it is easier to multitask with apps and phone calls at the fastest speed. Navigation and other partly features become much faster than those of Wi-Fi Calling.
With the VoLTE you can extend your battery life by staying charged for much longer. 4G users can experience much improvement in their battery life. Switching simultaneously to calls and texts, you still get to save up tons of charging.
Wi-Fi Calling drains an excessive amount of battery as compared to the VoLTE. Therefore, the VoLTE system is much productive and efficient in comparison to any other mode of calling.
Last but not least, with the VoLTE, you can enjoy excessive add-on features such as video calling, multimedia file sharing, images, etc.
However, it works the same for the Wi-Fi Calling in case of video calling and stuff but here comes the big factor which is the speed, voltage works in a super comfortable way whenever it comes to the speed and network connectivity.
Conclusion:
It is for you to note that without having any cellular signal, you still can make Wi-Fi calling. Just like VoLTE relies on having a mobile signal, Wi-Fi Calling is independent of depending on mobile signal; instead, it relies on being connected to Wi-Fi or wireless internet network with a compatible device.
However, the VoLTE being the fastest and smoothest network available to date, it has no comparison to Wi-Fi Calling in terms of speed.