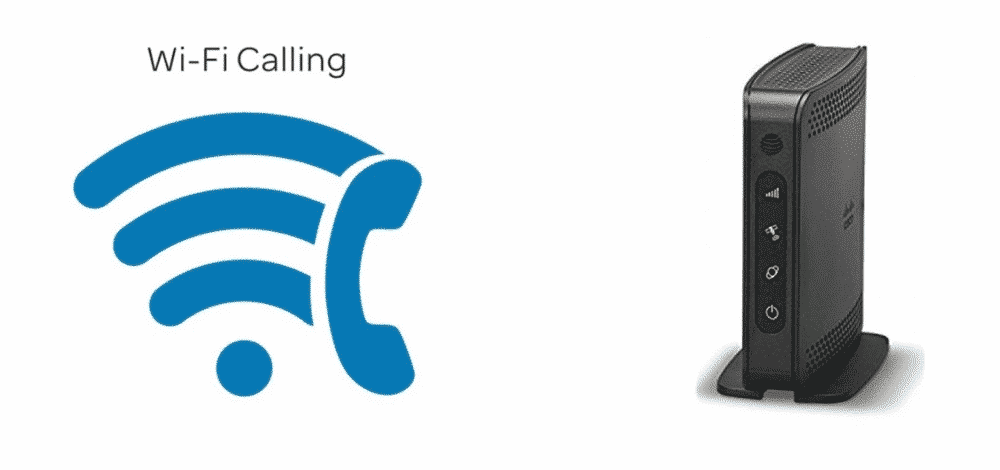 The telecommunication world has been blessed us with the different distant ways of calling, Microcell calling and WiFi calling are two remote ways of calling. Having an issue with the network coverage while using Microcell Calling is common and extremely troubling for establishing a strong calling connection.
However, there is no need to worry as the technology of WiFi Calling has you covered with its strong wireless coverage. With the help of WiFi Calling, it is possible to receive calls and texts in the same way it was being received and sent via the wireless network. Although, there is one clear difference that makes WiFi Calling different from Microcell Calling is that you can only use WiFi Calling within your home wireless connection or any other location where the wireless network is enabled.
The reasons for WiFi Calling being much useful over the Microcell Calling is there are no extra charges for making and receiving calls to and from domestic cellphone numbers. Besides this, you will not be worrying about airtime usage. However, if you are Calling on an international number, then the rates associated with your wireless or global long distanced plan might apply.
What Is AT&T Microcell Calling?
This recent technology of Microcell is a signal booster developed by the companies of Cisco and AT&T. The technology utilizes the existing fixed broadband internet service in your home or other location which is responsible for boosting the signal strength for AT&T and other companies' wireless services.
The services include voice calls, texting, as well as cellular data usage. The procedure keeps going on without having to affect or degrade your existing WiFi connection in any way.
What Is WiFi Calling?
WiFi Calling refers to the regular and essential ingoing and outgoing calls on your cellphones without having your carrier routing the call over its cellular network. Instead, the callings consume on the available WiFi network. Whenever you pick your phone to make a call, your Smartphone automatically selects the robust system which can be cellular or WiFi networks that you do not get to decide.
WiFi Calling is considered to be less costly than the Microcell Calling. It does not cost you extra charges. The routing carriers are responsible for treating your WiFi Calling as you are making a regular cellular call from any distant region. Therefore, the same rates apply.
All these advantages collectively make WiFi Calling. That means perfect for overseas travelers as there are no chances that they would be charged for internationally roaming while making calls or sending texts back home.
Switching From Microcell To WiFi Calling:
There are a lot of advantages that WiFi Calling has got over the Microcell Calling. Before you switch to the WiFi Calling, make sure that you have a robust internet connection and all the instructions regarding the WiFi Calling system. There is no need to use Microcell Calling if you have a defining connection of WiFi Calling in your home.
Activating WiFi Calling requires no technical efforts. It is just a matter of following easy steps:
For Android Devices:
Go to Settings.
Select Connections.
Tap on the Wi-Fi Calling.
For iPhone Devices:
Go to the Settings.
Tap on Phone.
Select Wi-Fi Calling.
When you are all set to start using your WiFi Calling, take measures of your phone if the Microcell is still connected. Disconnect it immediately so your phone won't ring the Microcell as Default.
Disconnecting Microcell from the Default is easy. Follow these steps to have it disconnected before you use the WiFi Calling feature:
Unplug the mini-tower associated with your Microcell from the power source and then the gateway.
Log in to your Account in the AT&T Management.
Select "Disconnect your Microcell Device". That's pretty much it. Your device is ready to get used by WiFi Calling.
Lastly, if your phone does not fit the criteria of WiFi Calling, you need to research on the devices which offer the WiFi Calling feature. It is repeated to remind you that you must get disconnected from your Microcell, to have a clear and unidirectional WiFi Calling feature on a single device. Either way, your device would keep dropping on WiFi Calling, which can trouble you later in many ways.
Comparing Microcell vs WiFi Calling. Which One Is Better?
Microcell functions by having the connection established to a broadband landline internet, which can be Comcast, Verizon, Cox, Fios, AT&T Fiber, and so on. Microcell's job is to convert your broadband landline into the conduction of cell signals and vice versa.
However, the world is in the process of past progressing the need of Microcell as it has been replaced with the WiFi Calling ever since Smartphones obtained the ability to have a direct connection to your router and utilize the WiFi data for making voice calls and using the internet.
WiFi Calling is better in a way that usually bypasses the middleman, which is AT&T Microcell to fulfill your requirements without having to need additional equipment with having the perk of being exceptionally free.
One of the distinguishing fact that differentiates WiFi Calling from the Microcell is that the Microcell is limited to 3G signal and only works with it. Simply, it has not thrived with the time, unlike WiFi Calling which kept covering large network areas.
Additionally, the Microcell technology works and allows only four devices to have a connection, more than for devices, and your link would drop.
Unlike WiFi Calling, which covers the colossal network area, the Microcell Callings ranges for the devices having around 40 feet which is hardly ideal for the coverage of your whole home, keeping you uncomfortable.
Conclusion:
However, different areas, different scenario. So the thing is people living in a small town associated with a vast, and wide-open space can have a good Microcell Calling experience. Therefore, based on the small area available to people, Microcell works perfectly with them.
They tend to have much improved calling experiences as compared to the WiFi Calling. So we can conclude that people may have choices according to their needs and circumstances. Just like WiFi Calling works much efficiently in more expansive areas to cover maximum network, the Microcell Calling works fine for the small-town areas.