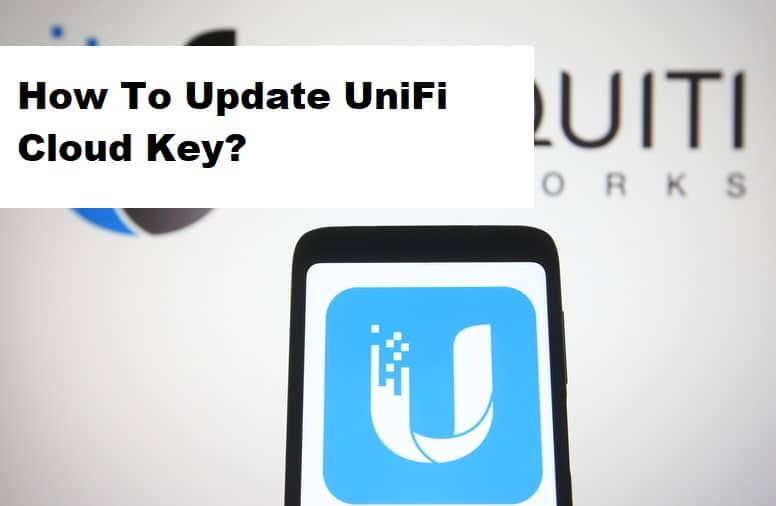 Software updates for your networking devices are critical. They boost the device's performance and functionality. Speaking of which, it is ideally impossible to address all of the issues at the same time, so the developer releases update patches to improve the device's affected areas.
However, the Unifi Cloud Key also releases upgrade patches to address certain issues with the device's functionality and features. So, if you're wondering how to update your Unifi Cloud Key, this article will walk you through the process step by step.
How to Update Unifi Cloud Key?
Updating may not be a complicated procedure, but creating a backup of the settings is where many users get stuck. The first rule of thumb when performing any updates to your Cloud Key is to make a backup of the settings so that once you update the Cloud Key, you can easily restore the settings only backup and you are good to go. As a result, we'll go over some methods for updating the Unifi Cloud Key.
Method 1: Through Controller
You can update the firmware version of your Cloud Key through the cloud controller. Follow the steps to achieve this purpose.
Go to your controller and hit the Settings option.
Next, navigate to the Maintenance tab.
Go to the Cloud Key firmware section from the maintenance section.
From the list select the Check for Updates section.
Now your controller will scan for any new releases of the firmware to be loaded into the controller.
Click the Apply Update and your firmware will be upgraded to the latest version.
Method 2: Through Unifi Cloud Key GUI
Another way to update your Cloud Key is through its web GUI.
Go to the web interface of your controller and log in using the UBNT credentials.
Once you have logged in go to the Maintenance section.
Next in the FIRMWARE section, click the Check for Updates tab and your controller will see any new updates.
Click the UPDATE NOW button and you should have your upgrade going.
You can also opt to update the Cloud Key manually. For this go to the Maintenance section and click the Update Manually option.
You have two options. Either you can copy and paste the link to the firmware version download or if you have a binary (compiled source code) you can also load it from your PC.
Method 3: Through SSH
There is another way to update your Cloud Key using SSH. However, we recommend enabling automatic updates so any instance your controller finds a newer version it updates itself automatically. But doing so via SSH follows the later steps.
Go to the Ubiquiti official download page and download the firmware version that you want to load into your Cloud Key controller.
Log in to your Cloud Key through SSH.
Type and execute the following command on your SSH to upgrade your firmware.
"ubnt-systool fwupdate https://dl.ubnt.com/Unifi/cloudkey/firmware/UCK/UCK.mtk7623.v0.13.10.e171d89.190327.1752.bin"