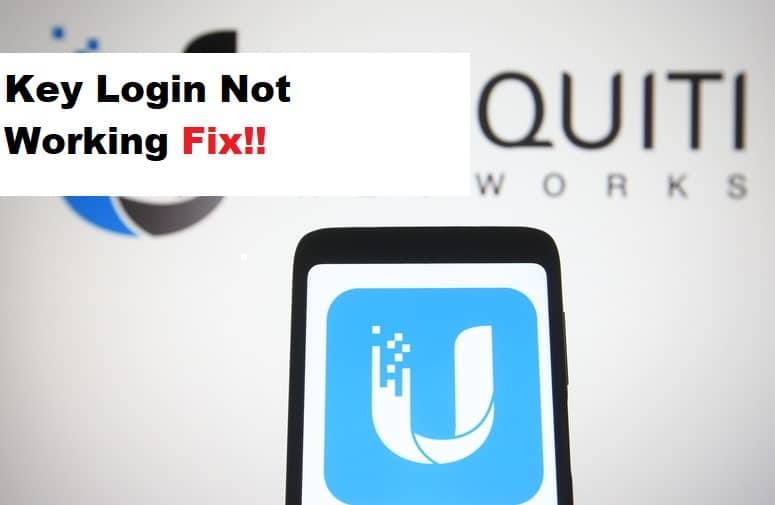 Logging in to the UniFi Cloud Key controller can be extremely frustrating at times. As much as this is said, these issues occur frequently with users, causing them to change their settings with no success. There are certain factors that must be considered when attempting to log into the UniFi Cloud Key. These may include incorrect credentials or network issues which is causing the issue.
Since many users have reported that the UniFi Cloud Key login is not working. We will go over some troubleshooting steps to resolve this issue in this article.
UniFi Cloud Key Login Not Working
Counter Check Your Credentials:
The incorrect use of credentials is one of the most common reasons for your Cloud Key denying the login request. This is the most commonly overlooked solution by users. You may be entering incorrect credentials into your Cloud Key controller, but there is a way to double-check them.
The passwords for SSH and the UniFi Cloud Key should be the same, so if you can log in to the cloud controller, the possibility of using incorrect credentials is eliminated. SSH into the Cloud Key and run the command "ls -l /usr/bin/sudo." Then, run the "chmod u+s /usr/bin/sudo" command and return to the Cloud Key login page. Running these commands will most likely solve your problem.
Login Using The Defaults:
Some errors are silent and can occur as a result of incorrect configuration or something you may have overlooked. Because it is difficult to pinpoint the cause of the log-in issue, a great workaround is to try accessing the Cloud Key using the defaults. You can use the default credentials immediately, or you can reset your Cloud Key and then use the defaults.
There are two options for the Cloud Key's default credentials. Username "root" with the password "ubnt" or username "ubnt" with the password "ubnt" Try any of these, whichever works best for you, and see if you can access your Cloud Key controller or the Web GUI.
Try The UCK Controller:
If your login request is denied by the Cloud Key's Web GUI, try logging in to your UCK controller. The credentials are identical. In the majority of cases, users were able to log into the controller. Create a backup of the controller settings by going to the Settings of your controller and clicking the Maintenance section. Then reset your Cloud Key from the same section. Once the reset is completed. Log in to your Web GUI and try restoring the settings backup.
Cloud Key Internet Access:
Another reason your login requests are failing is that your Cloud Key is not connected to the internet. Check that your internet connection to the Cloud Key is active. You can disconnect and reconnect the UCK to the network. Log in again to see if the problem has been resolved.