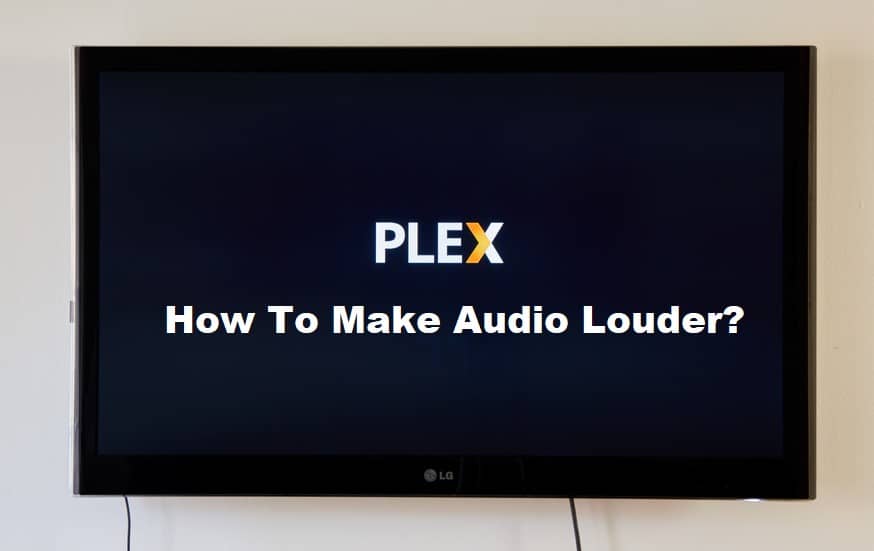 As much as high-quality media is important when streaming, having high-quality audio is a blessing. Though many streaming apps have a standard volume to which you can listen to media content, having a boosted audio preference over the standard volume preference is an amazing perk an app can provide.
Having said that, many users have inquired about how to make Plex audio louder on their Plex clients if you're reading this, we're assuming you have a similar desire, so we'll walk you through the steps to make your Plex audio louder.
How to Make Plex Audio Louder?
Audio configurations are simple to set up, but most people are hesitant to mess with these settings. You never know what goes wrong, leaving you with mute content. As a result, there are some settings and changes you can make to boost your standard Plex audio. If your main concern is simply increasing the volume because you suspect your media has less audio than usual, you can experiment with the volume slider on your main screen. Because it is difficult to notice, it is located on your main screen next to the mute button. This will turn up your volume to its maximum. Try using the + or – button from your keyboard to raise the volume of your media content.
Now because you need to boost your volume above the maximum limit then try the following steps.
Go to your Plex and click on the Settings option.
Navigate to the Show Advanced tab and select it.
A list of settings will be displayed. Select the player option from the left window panel.
On the main window panel, you will see a list of settings related to the Player.
Now you will see the multi-channel audio option. This setting is enabled by default so change the setting preference and enable it. Now your audio will not be levelled across multiple channels and your audio will be much clearer.
You should now see the multi-channel audio option. This setting is enabled by default, so enable it by changing the setting preference. this makes Your audio will no longer be levelled across multiple channels, so the audio will be much clearer than before
Next, navigate to the Exclusive Audio section. Enable the setting.
Enable it only after you've chosen an "Audio Device." This ensures that the device is not used by another app and that the audio is only used by the device.
Next set the audio channels that match your audio device's speaker configuration.
Make sure that the passthrough settings are disabled.
Confirm the Settings and play your media. You should see a change in the original audio level.
Plex does not provide explicit audio boost settings, so you must experiment with the audio settings and see what works best for you. You can also enable the multi-channel audio boost setting in Plex as a workaround. This will assist you in optimizing your audio, but it is only available when transcoding from multi-channel to stereo.