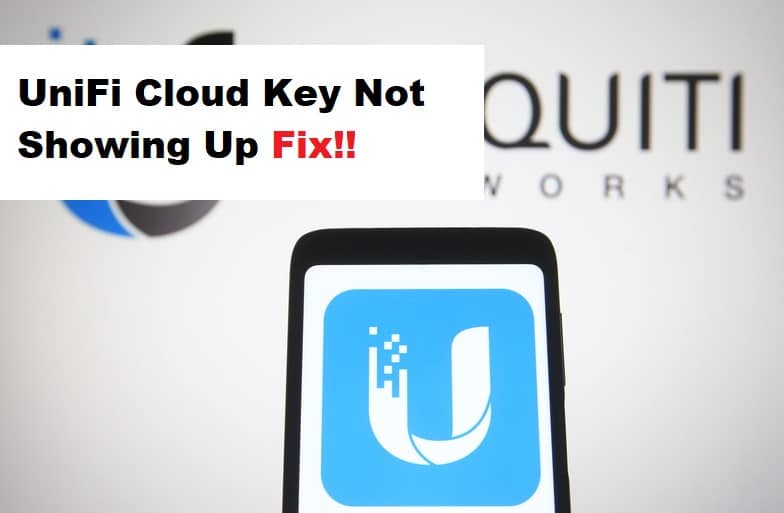 Users have benefited greatly from Unifi Cloud Key controllers, which allow them to supervise and monitor their Unifi devices from anywhere. However, according to recent updates, clients have reported difficulties with the performance of the Cloud Key. Many users have been irritated by network issues, connection errors, and upgrade errors.
If your Unifi Cloud Key is not showing up, don't worry, we've got you covered. We have verbalized some troubleshooting steps to resolve the issue because many users have reported encountering this error while accessing their Cloud Key.
Unifi Cloud Key Not Showing Up
Factory Reset Your Cloud Key:
Factory resetting your Cloud Key is not a recommended troubleshooting action, but it is sometimes the only way to get things working on the Cloud Key. Some settings and configurations may prevent you from using the portal to access the Cloud Key. It usually occurs after you have upgraded the firmware of your Cloud Key and some settings may be incompatible with the newer version of the firmware, necessitating a factory reset.
There are several ways to reset your Cloud Key, but one of the simplest and most convenient is to use the Cloud Key settings in its interface. But first, make a backup of your settings so that you can restore them when you factory reset your Cloud Key. Navigate to the cloud controller and select Settings. Then, in the maintenance section, select the Reset Cloud Key option. This will return it to its factory state.
Re-Enable Cloud Access:
Sometimes your Cloud Key is unable to connect to the portal. This is a common error that can occur for a variety of reasons. If your Cloud Key does not appear in the access portal, try disabling cloud access. Navigate to the Settings section of your cloud controller. Then, disable cloud access by clicking it. Wait a few seconds before turning it on. Next, enable cloud access by clicking the cloud access button and entering the UBNT credentials when prompted. Check the controller that you have connected at https://Unifi.ubnt.com.
Connection To The Network:
This is a commonly overlooked issue that may cause issues when attempting to view the controller's connection status via the cloud portal. A continuous and active internet connection. SSH to the Cloud Key to ensure that it is turned on and has an active internet connection. You can use PuTTY as an SSH client on your Windows PC to connect to your Cloud Key and SSH with the same credentials. Check the status of your connection to ensure that it is operational.
Reload The Portal:
Your network connection may have been disrupted, causing the Cloud Key to appear gradually or not at all. As a result, exit the access portal and reload the page. Log in to the portal with the correct credentials and see if that resolves the issue.