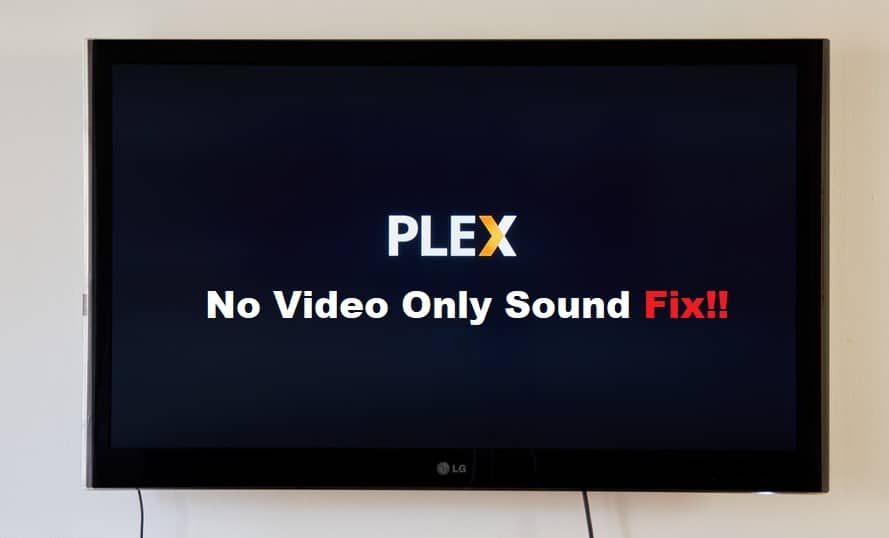 Plex is an excellent app for streaming media such as music, movies, and TV shows, even though it is prone to errors. Plex offers a variety of options for organizing your media in one place. Regrettably, Plex has been giving its users a hard time due to some bugs that are causing problems when trying to stream visual media.
Because it is not uncommon for Plex to experience minor errors and bugs, in this article. We will discuss the Plex no video only sound error that has been reported by many users.
Fixing Plex: No Video Only Sound
Update Your Plex App And Server:
As much as the update thing is still labeled as one of the most effective solutions to fix certain app performance errors, it is, unfortunately, one of the most overlooked solutions by most users. Any problems with the app can be caused by using an unsupported version of Plex and the server. Because these updates aim to fix bugs in the app and improve its performance they can aggravate users if not handled properly, so make sure your app and Plex server are up to date. You can find a detailed procedure for updating them both on the Plex website.
Change The Format Of The Media File:
Check the format of your media file if the audio is playing but the video is just a black screen. Some file formats are supported by PCs and other devices, but when using a Plex client, it may be unsupported due to recent Plex updates, so implying that your file format may be incompatible with the Plex client is a fair argument
Make sure that whatever file format you use, if it is not mp4, you consider converting the media file to mp4. This is because, regardless of how large or small your file is, Plex's clients can easily support mp4 formats
Native OpenGL:
Another workaround that may help with the video problem is to enable Native OpenGL. This API will help with 3D graphics. This is not a well-known or widely publicized solution, but it does resolve your video streaming problem.
However, you must first uninstall both your Plex media player and your Plex server. Though it may be scary to think of losing your data and libraries in the app, a quick search on Google will help you find a good procedure for backing up your data. Uninstall and reinstall your Plex media player and PMS. Make sure to clear any cache files so that the cache does not interfere with your app when you reinstall it. Check the Native OpenGL box and try running your media file in the proper format. In most cases, it resolves any problems that your video player may have had. If this still does not fix your problem, it is recommended to contact plex support for further assistance.