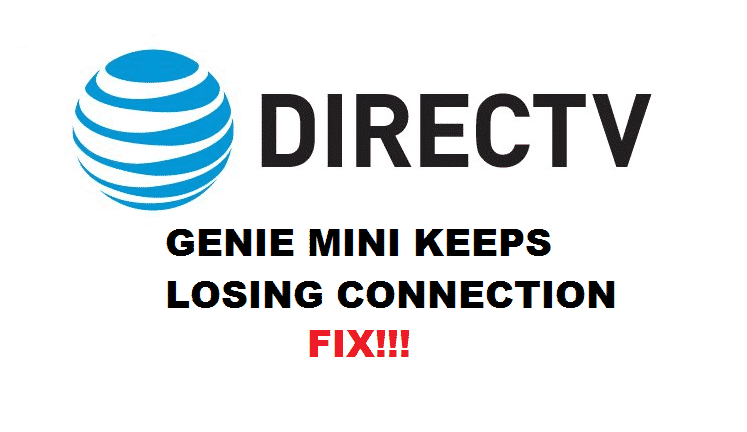 Wireless Genie Mini and Genie Mini are clients that connect TVs to the main Genie DVR. They are highly efficient devices that provide access to programming, can record content, and also give access to various TV apps. You can use them to watch live or recorded programs in four rooms at once. Genie Mini comes with a remote so you can record, rewind, pause, and play live Television in any room.
It is a great, easy-to-operate, and reliable device. However, some users have faced a few problems with the Genie Mini. One of the issues that have been reported by a few users during the past few months is that their Genie Mini keeps losing connection. If you have a Genie Mini and it keeps losing connection, firstly run the system test on the receiver. If it does not give you the exact error, here are a few things you can try to troubleshoot the problem.
How To Fix Genie Mini Keeps Losing Connection?
Press the Reset Button for at Least a Minute
Many of the users use the Genie Mini as a replacement for their original mini device. In such situations, it is often the case that they are handed over a non-wiped refurbished model. It results in the genie mini not being able to find the wireless video bridge that it was connected to. In such a situation what you have to do is to hold down the red reset button for at least a minute. This will reset the device twice. Once the device comes back on, all the previously cached data will be wiped and it will start acting like a fresh box. Now you will be able to connect using the add client button.
Move It Closer to Video Bridge
Another thing that you can do to fix the issue of Genie Mini losing its connection is moving the wireless mini nearer the video bridge. It does not have to be plugged into your TV. Simply move it to a power jack and check the LED light. If you get a green solid light, it indicates a good signal. If you get a yellow solid light, it indicates a week but usable signal. If you get a red solid light, it indicates a bad signal. However, a red solid light means that the device can still see the video bridge. In case, you get a blinking red light, it means that the device is not seeing the video bridge. It may also indicate that there is something physically wrong with the device.
Make Sure Genie Mini is Connected
You have to make sure that the device is connected. In case, it is not connected, you can connect it by going to the main genie box. Go to Settings & Help. Then go to Settings and then to Whole-Home. Once there, you will need to select Manage Client. Now you will see an option to Add Clients. Press on that option and follow the instructions given on the screen to add.