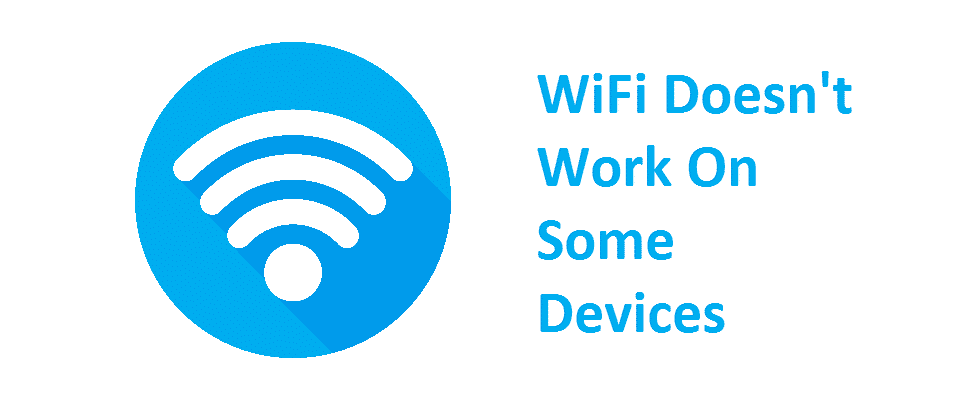 Sometimes you caught yourself in an issue where all of your devices have a fair connection to your Wi-Fi network while others just don't. This is annoying, right? In this vast range of technology, we are so accustomed to living to stream, browsing, socializing, and whatnot that even a minute without internet feels like ages. Well, as Wi-Fi networks are extensively being used all around the world, it is almost impossible to not have any connectivity issues.
What Is Responsible?
Everyone wants all of their devices connected promptly to the internet instead of struggling with its unavailability. Wi-Fi has this weird habit of working on some of your devices while leaving other devices ignored. What do you think? Does this issue seem to relate to your ISP or devices? Definitely, DEVICES. If your Wi-Fi has stopped working on some of your in-home devices while other devise work completely fine, your devices are at fault. This needs to be looked over immediately. We are here to assist you so no need to worry.
In this article, we will walk you through some legitimate solutions for your devices to get connected yet again.
WiFi Doesn't Work On Some Devices. How To Troubleshoot?
Here is everything you need to do to troubleshoot the device connectivity issues with your in-home Wi-Fi:
Restart Your Troubled Device:
First of all, we would suggest you to simply restart the device that is deprived of Wi-Fi. By restarting, you can have the possible presence of network bugs removed and there are quite a lot of chances that your internet would start on work again.
Identify The Problem:
There are quite a lot of problems that you can further detect and identify. Here is how you identify them:
Right-click on the network icon located at the bottom right-hand corner, supposedly on your task tray.
Click on "Troubleshoot Problems".
Right after clicking, Windows will start the diagnosis of the problem automatically and will try to fix it if possible.
However, if your Windows remained unsuccessful to fix your problem, it might let you know what the problem is. Later you can do searching for that problem online or reach to tech experts.
Check Network Adaptor:
This troubleshooting step requires you to check your network adapter. Why? Because sometimes connection issues might arise because of the unavailability of your computer's network adapter. Try to enable it ASAP. Later on, check your internet connection to check if it is enabled.
Fix Potential Hardware And Software Issues:
Sometimes you wouldn't be having any idea but the actual problem that is prohibiting the Wi-Fi connection to your device is a fault in software and hardware. Try to examine the hardware parts. Moreover, update all the outdated versions of software programs in your device to avoid further inconvenience.
Conclusion:
Facing Wi-Fi connectivity issues with some of your devices is quite normal now. The good thing is troubleshooting this issue doesn't require any technical specialty. All you would need to do is perform the above-mentioned easy-peasy troubleshooting fixes.