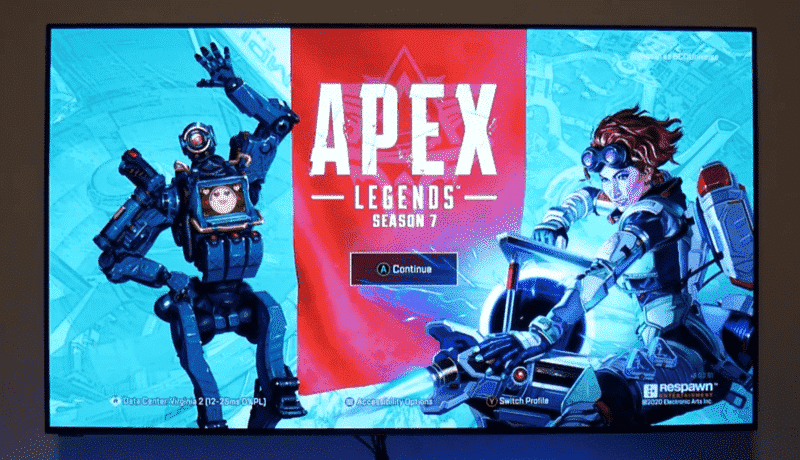 Gaming is serious business which is why people are using top-notch systems and high-speed internet. That being said, some people connect their gaming consoles to Vizio TV for convenient gaming.
Vizio TV has a game latency setting (perfect setting for gaming, of course). With this article, we are sharing everything you need to know about this feature provided by Vizio!
Game Low Latency Feature By Vizio
This feature is added to Vizio E Series 2017. The game low latency has to be switched on by Vizio because it can positively influence gaming performance. It is important to understand that picture mode does not change the settings on input lag. That being said, you are fine to switch to calibrated dark mode and switch on the game low latency.
That being said, when you switch on the game low latency, the input lag will be the best. As far as the HDMI ports are concerned, every port on Vizio has the same input lag. With Vizio, the input lag for the TV is low. In addition, low input lag is the same for all inputs and picture modes. When you switch on game low latency on Vizio TV, it will not impact the input lag.
On the contrary, latency and lags are often associated, so let's about the lag. Consequently, a clear action feature on Vizio will increase the lag, but it only creates a negligible difference, so you've nothing to worry about. It might sound surprising, but the lag time (input) gets higher for different models and sizes of Vizio TV.
That's to say because 70-inches and 65-inches Vizio TV models will have high lag times, hence the lower latency. For this reason, gamers will struggle with higher lag with bigger TV models, but it will still promise better latency.
Latency
With Vizio, you can use the game low latency setting. In case you are considering the effectiveness of this feature, low latency will be better for gaming. Latency is defined as the time needed for the signal to travel from and to the destination. For this purpose, the computer will send the informational ping to the server. In addition, it measures the time needed for the signal to get back to the server.
The lower latency is suitable for gamers because it's the delay between action and results. This means that higher latency will mean a longer time for seeing the results. It's obvious that low latency is better for gamers because it reduces the time between action and result. Latency is the most important factor for online games. In particular, it's crucial for faster games, such as Overwatch and Call of Duty.
With Vizio, the gamers can have low latency settings, which promises a better gaming experience. However, game low latency has to be switched on when you want. As far as our recommendation is concerned, we totally recommend switching on the game low latency. It can be switched on from the settings of Vizio TV. So, switch it on and get the perfect online gaming experience!