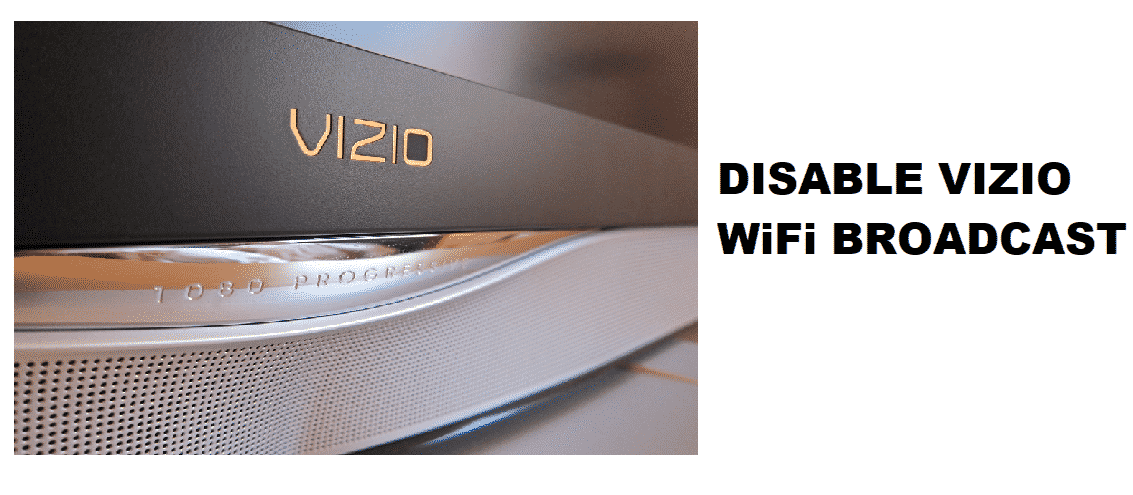 The utilization of smart televisions has incremented over the past few years. Nearly every electronic company has designed the Smart TVs. Be it Samsung or LG, all of them have designed these advanced televisions. Following the lead, Vizio launched its smart TV as well. However, some Vizio Smart TVs tend to have a glitch that broadcasts the Wi-Fi as an unsecured and open network.
Disable Vizio WiFi Broadcast
The nearby devices connect to the Smart TV's broadcasting internet. This can slow down the internet for the smart TV itself, leading to buffering in streaming. But this issue can be solved if you disable the Wi-Fi broadcast. In the article below, we have added different methods for disabling Wi-Fi. So, let's have a look!
1) Resetting To Factory Settings
When you first set up the Vizio Smart TV, you will be able to customize the settings according to your needs. But if you disturb the Wi-Fi settings, it might lead to Wi-Fi broadcasting. So, the drill is to reset your Vizio Smart TV to factory settings and Wi-Fi broadcasting will be disabled.
2) Hardware Method
If the resetting didn't disable Wi-Fi broadcasting, you might need to go tool'sy. In this case, follow the below-mentioned steps;
Take your Vizio Smart TV off the wall and remove the back covering
There will be a Bluetooth antenna, 2.5GHz, and 5GHz Wi-Fi band
You will come across three wires, one black and two grey wires. These wires will connect to the BT chip on the right side
The chip will have an antenna, and it is suggested that you scrap off the antenna with your nail
With this scraping, the W-Fi broadcasting will be stopped
3) TV Settings
The Wi-Fi broadcasting on your Vizio Smart TV can be fixed by toggling some settings. In this case, you need to conduct the following steps;
Go to the network settings and tap on WPS
This will initiate automatic Wi-Fi linking (you don't need to press the WPS button on your modem/router)
This way, the TV will start looking for signals, and when it doesn't find the signals, the connection will be broken
Once the connection is broken, the Wi-Fi broadcasting will be dismissed