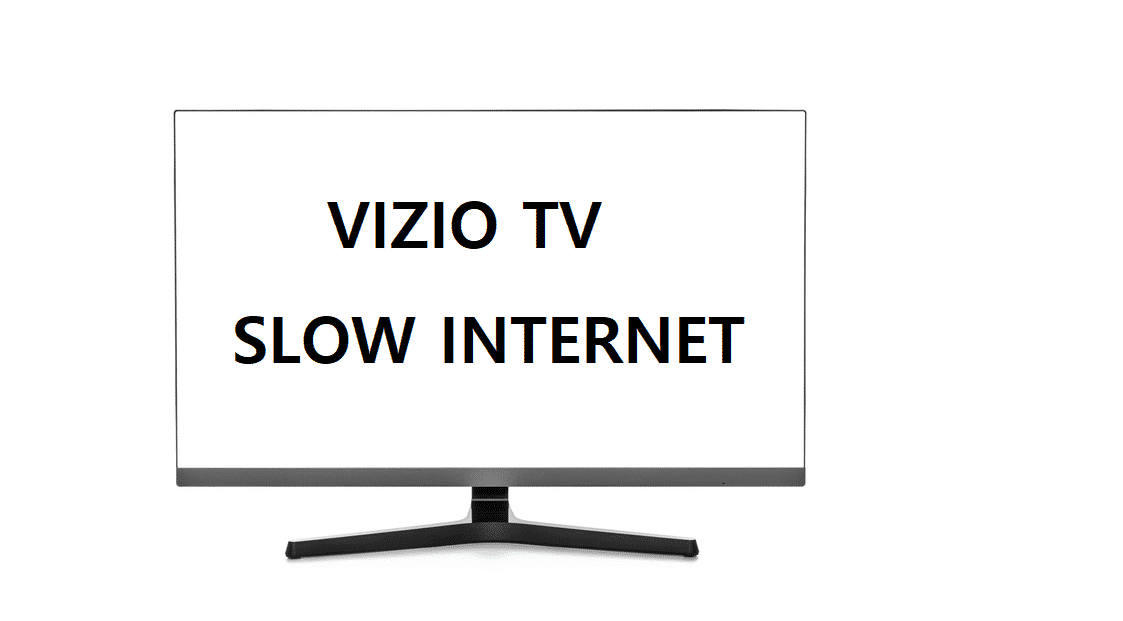 Vizio is a US-based company that designs smart TVs, soundbars, speakers, SmartCast tablets, and much more. The company has gained its popularity considerably over past few years due to their affordable entertainment solutions being offered at a surprisingly lesser price than the multinational brands and offer a whole new range of possibilities with their advanced features.
To understand slow internet connection issues on your Vizio TV, it is better to have a look at what Vizio TV offers and what features are involved so we can better troubleshoot the issues that might be causing you to get slower internet speed over your TV.
The main products offered by Vizio are Smart TVs, SmartCast Tablets, and soundbars, these all can be connected with the internet and have chances of getting slower internet connections. Let's have a look at each product briefly so we can understand their functioning in a better way.
Smart TVs
Vizio is a growing brand with multiple options and they are offering a huge variety of TVs with different features that you can choose from. The biggest reason for the popularity of Vizio TVs is that they are a cost-friendly and affordable solution for most domestic users. They allow you to have a 200+ channel subscription and that too for free, all you need is to have an active internet connection that will allow you to stream all those channels without any TV subscription on your Vizio TV. Also, some of your favorite online streaming services like HBO Max are being offered without any additional costs.
There are several TV options that you can choose from based on the features and Screen size. Each series offers several features and screen resolution that is in no way less than any of those popular brands but are way too affordable.
Soundbars
Soundbars are a major component of any entertainment system. A good sound experience can truly lift up any movie, program, or serial you might be watching over your TV. Vizion TV is offering several soundbars that you can choose from and have them connected over the internet to stream your favorite soundtracks or simply connect them with your Vizio TV over wifi so there are no sound lags or any other sort of connectivity errors to make sure that you get the best possible sound quality.
SmartCast
SmartCast is an affordable solution for most of the users who cannot afford to upgrade straight away to a smart TV. SmartCast tablets can be connected to any existing screen or TVs and you can enjoy a smart TV experience on any TV. The device can be connected to the HDMI port of your TV and it needs to be connected with a WIFI connection or sometimes wired broadband for internet connectivity.
Vizio TV Slow Internet Connection
There are several reasons for Vizio TV to have a slow internet connection and you need to ensure that you have checked all these aspects to get the best possible speed on your Vizio TV. You must have a fast internet connection to enjoy a seamless streaming experience on Vizio TV.
A slow internet connection can really ruin the streaming experience and you can try checking on the following aspects to make sure your internet connection is stable and fast.
1. Router settings
There is a possibility that your router settings are not in order and it might be limiting the speed that your Vizio TV is getting. You need to check for any speed limiters and ensure that there are not any settings that might be causing your Vizio TV to get lesser internet speed or bandwidth.
You can set it to unlimited for ensuring optimal internet connectivity on your Vizio TV. You also need to ensure that the device connectivity limit is not met and the Vizio TV or SmartCast is connected primarily with your Internet Router.
2. Check Cables
Faulty/Damaged cables or connectors not connected properly can also be a cause of you getting a slower internet connection on your Vizio TV. While most of the Vizio TVs and SmartCast tablets come enabled with wifi connectivity, there are slight chances that you might have a TV or SmartCast tablet that requires a wired connection.
You need to ensure that the cable connected to the WiFI router and all the cables (if any) that are being used to connect Vizio TV to the internet is in good condition and connected properly to ensure the fastest internet connection.
3. Positioning
The position of your WIFI router and the connected device also matters a lot when it comes to managing the speed of your internet connection over WIFI. You need to ensure that your Vizio TV or SmartCast application is placed in a close radius to your Wifi Router. If they are in two distant corners of your home, you might experience less internet speed on your Vizio TV.
The best way to solve this issue is to maintain the least possible distance between the two devices. If you are unable to do that and have a house that is too big for your Wifi Router to process signals at the required speed. You can try changing your Wifi Router with a more powerful one or get yourself another router that can be placed in close proximity to your Vizio TV. This will ensure that you get the fastest possible speed of the internet on your Vizio TV.
4. Contact Support
If none of the above solutions works for you and you are constantly facing the issues of less internet speed on your Vizio TV. It is time for you to contact your ISP support department and ask for their help. They will be able to solve the issues for you regarding signal strength in your area, they can also diagnose your connection in a professional manner and will be able to suggest the best possible solution to ensure that your slow internet problem for Vizio TV is solved for good.
If your ISP has diagnosed the issue and they are unable to find any problem with your internet connection, you can also consult the Vizio TV support department and they will certainly be able to figure out a way for you.