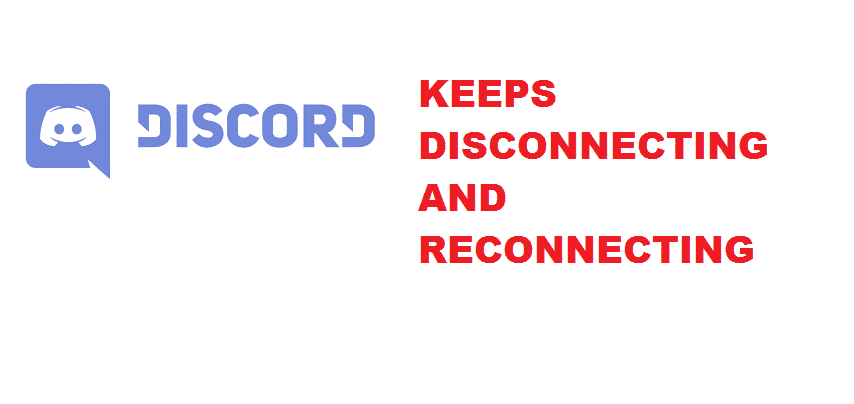 We have been seeing a boom of messaging applications lately that make communication easier and more fun. While those applications are solely about communicating individually with each other. There are some other media channels as well that allow you to have access to channels where you can participate as a community and share media.
Discord is one such freeware instant messaging and VoIP application that allows you to have access for creating and joining communities ranging from gamers to businesses and education. Discord allows you to send text, image, video, and audio messages and make calls over the secure channel.
None of the applications is without its due faults and there are several errors and bugs that can develop with discord as well, over time. If you are facing such issues with Discord and want to have them fixed, there are a few steps that might be able to help you find your way around the situation. If your discord is getting disconnecting and reconnecting in a constant loop, these are some troubleshooting steps that you need to try.
Troubleshoot Discord Keeps Disconnecting and Reconnecting
1. Check your Internet Connection
You will need to pay closer attention to your internet connection. This issue can occur if your internet is working too slow or is having connection issues. You can check using a speed test if your internet speed is low, or if the ping is considerably higher. In that case, you will need to contact your ISP for a solution. However, there is another possibility that you might be using too many applications simultaneously or your network settings are messing with the speed and you need to set them at default for Discord to keep working in an optimal way.
2. Get rid of VPN
VPN is great to use as it allows you to keep your identity and sensitive information concealed. VPNs mask your IP address so you can be safe from privy intrusions of hackers and scammers who are always on the verge of stealing your information. However, since your IP is masked by multiple layers like that, you might feel like you are getting slow speed and it can also cause you connection issues sometimes. If your discord is getting connected and disconnected at once, you need to check if you have installed and VPN and disable it. Once you disable the VPN, restart discord and check if it works for you.
3. Update Discord
Developers are designing and releasing constant updates on discord. These updates do not only offer you access to some newly launched features but bugs, errors, and compatibility issues are also fixed with these updates. So, if you are having the issue with your discord getting disconnected and reconnecting, you need to update your app if an update is available. It is going to solve the issue for you most of the time.
If none of the above are working for you, you need to consider uninstalling and re-installing the application and it would work smoothly for you as it would not only fix any errors that might be causing you the trouble but will also get you the latest version of the application.