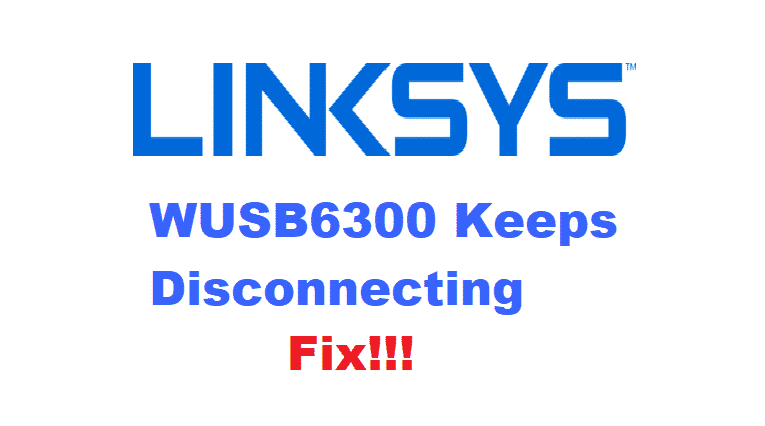 The name of this adapter is enough to tell the tale and this is another USB adapter that allows you to have Wi-Fi connectivity on the PCs, Desktops, and Laptops that don't have built-in Wi-Fi on them. This adapter is pretty great in terms of feasibility as it supports a plug-n-play interface and no major issues are found on the adapter.
The connectivity speed is also flawlessly great so you will never have to worry about a thing while using this adapter. However, if it keeps on disconnecting, then you certainly need to have this fixed, and here is how you can do it.
Linksys WUSB6300 Keeps Disconnecting
1. Check Coverage
While it might not be the first thing that comes to your mind, but you should definitely check for Internet coverage first. Make sure that you are getting the right coverage from your router and it is not the router that might be getting disconnected every once in a while. You need to check on internet coverage and power both on the router and make sure that they are seamless before you can continue with the troubleshooting and move towards having the issues fixed with your adapter.
2. Check on the USB port
Most of the time, this issue occurs because the USB port is not right physically. These ports are sensitive and if your USB port has got loose over time, then you will have this sort of issue pretty often. Try changing the port and if that works out for you, you need to have that port replaced.
Before taking such measures as replacing the port, you should try cleaning it with a tissue or some other soft cloth to have it working for you in no time at all. Also, you might need to check for any deformations or signs of wear and tear outside the port housing as well.
3. Check the USB plug
While the ports are most likely to go bad or get deformed, the same can also happen with your Linksys WUSB3600 adapter and its USP plug. So, if you are facing any such issues with the plug and you can see apparent signs of bending or damage on the plug, you should be taking it for a repair and make sure that the plug is fine so that you will not have to face any issues with disconnections again while using the plug.
4. Check on Drivers
If you are unable to find any issues with the coverage, router, USB port, or plug, then you need to check on the drivers. If your drivers are not working right, then you will see a popup on your screen and the adapter will be disconnected for a moment. So, update the right USB drivers on the PC that you are using and that should be enough to solve the problem for you for good.
5. Get the Adapter Checked
While the chances are pretty thin for this, but if nothing else has worked out for you so far. You should definitely be getting the adapter checked to make sure it is not damaged.