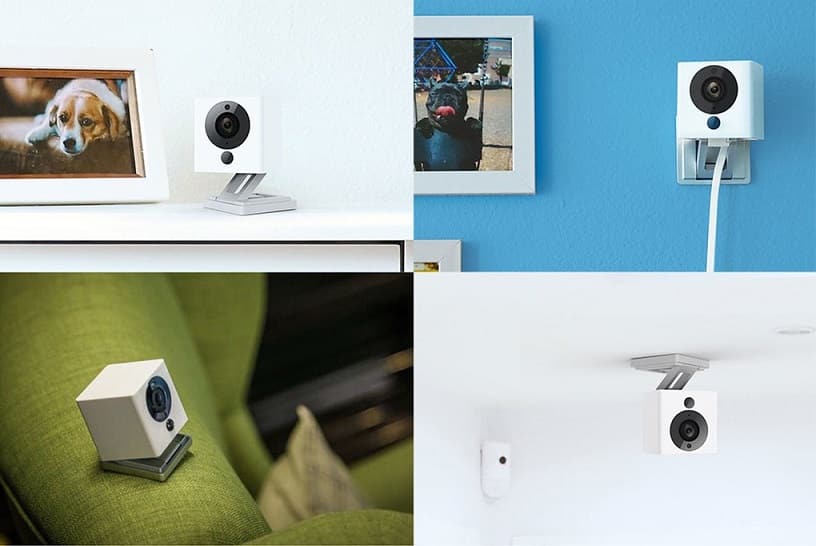 When most people think of WiFi they immediately associate it with accessing the Internet and browsing their favorite websites.  With the increased availability of high speed broadband Internet connectivity WiFi has taken on many more roles in helping individuals and businesses to get connected and camera devices are no exception to the rule.
In recent years, WiFi has been associated with the use of digital cameras which enables you to share and print photos using a wireless Internet connection.  Many companies and homeowners have also embraced the power of WiFi to protect their assets through the use of WiFi enabled security systems that provide protection for your home or business even when you are on the road.
The following information will provide you with a general overview of some of the purposes that WiFi cameras serve and how they work to protect your assets and in other cases, your loved ones.
Different Types of WiFi Cameras
Most of us remember the days when you were required to submit the film cartridge from your camera to your local pharmacy and then wait for your pictures to be returned in photo format with negatives for reprints.  However, once digital cameras entered the scene this new technology made it possible for you to take pictures and immediately view the results.  The initial models of the digital cameras tended to offer slow performance but nonetheless, it offered a glimpse the future of digital photography and the many possibilities that accompany this new technology.  As digital cameras advanced it made taking pictures and immediately sharing them a reality.
Digital cameras are now being equipped with WiFi which eliminates the need for you to be required to insert the camera memory card into your PC or printer to process the photos.  Instead a digital camera that is equipped with WiFi technology will automatically transmit your photos so you can immediately share them with family and friends or send them directly to your wireless printer.  This eliminates the need for cables while providing you with the ability to share images immediately after you capture them with your digital camera.
The whole idea of a digital camera equipped with WiFi technology has led to other uses for WiFi cameras.  Organizations and individuals are now able to design comprehensive security systems to enable you to view the activity at your business or your home from your PC or mobile device.  Additionally, WiFi cameras are being used in baby monitoring systems to help keep your children safe, traffic safety systems, retail surveillance systems, and in public transit systems to monitor any potential threats, to name a few uses for WiFi cameras.
How WiFi Cameras Work
As we described earlier there are many different uses for a WiFi camera.  In this section of the article we will use a security surveillance system to explain how a WiFi camera works and to provide you with a general idea of WiFi camera capabilities.
First, WiFi cameras which are used with security surveillance systems typically offer software that you download and install on your PC or other type of mobile device.  The software allows you to track activity in your home or business from a remote location from the desktop of your device.  Depending upon the WiFi camera system you choose to install you typically begin by installing the software which usually provides a setup wizard that walks you through the setup and configuration process.
Installing and Accessing WiFi Cameras: Once you have installed the WiFi camera software the interface provides you with a way to create new cameras, find an existing camera, setup a website where you can track the activity recorded by your WiFi cameras, and view still shots captured from video, to name a few features that are included on the software interface.  If you are installing a high end WiFi camera security system you will find that the software provides you with an endless array of capabilities for controlling your surveillance system.
You may use as many WiFi cameras as you wish in the surveillance system however, you must make sure that each camera has a direct connection to your PC and home or business network.  Once the WiFi cameras are connected you can create a web page that you can access from a remote location which allows you to view the activity at your home or business.
Each WiFi camera will have its own Internet Protocol or IP address on your network.  The IP address is used to view the recorded activity on a web page over the Internet.  You can also choose to stream the recorded activity to your PC by converting your computer into its own server or you can upload the WiFi camera activity via File Transfer Protocol (FTP) to a location of your choosing.  In some instances, you can even configure the system to forward the recorded activity to a designated email address.
Using the Motion Sensor:  The higher end WiFi camera systems offer a way for you to adjust and configure the motion sensor to get the most out of viewing the activity at your home or business.  For example, the motion sensor can be set to ignore the movements of your pets while picking up any unauthorized activity on your property.  With some of the WiFi camera surveillance programs you can configure the software to automatically send you an email or text message when any suspicious activity occurs on your property.
When you construct a WiFi camera surveillance network you can place an unlimited amount of cameras in as many locations as you like.  This can include multiple branch offices if you have a large business or more than one personal location such as your home or second residence, camp, beach house or other types of personal assets.  All you need to do is install the WiFi cameras by assigning an Internet Protocol (IP) address to each one or you can configure all of the cameras to communicate with a PC that has Internet connectivity and an active webcam.  The WiFi cameras can be in very different locations in terms of traffic activity and you can still configure the system to alert you when there is any suspicious activity occurring at any one location.