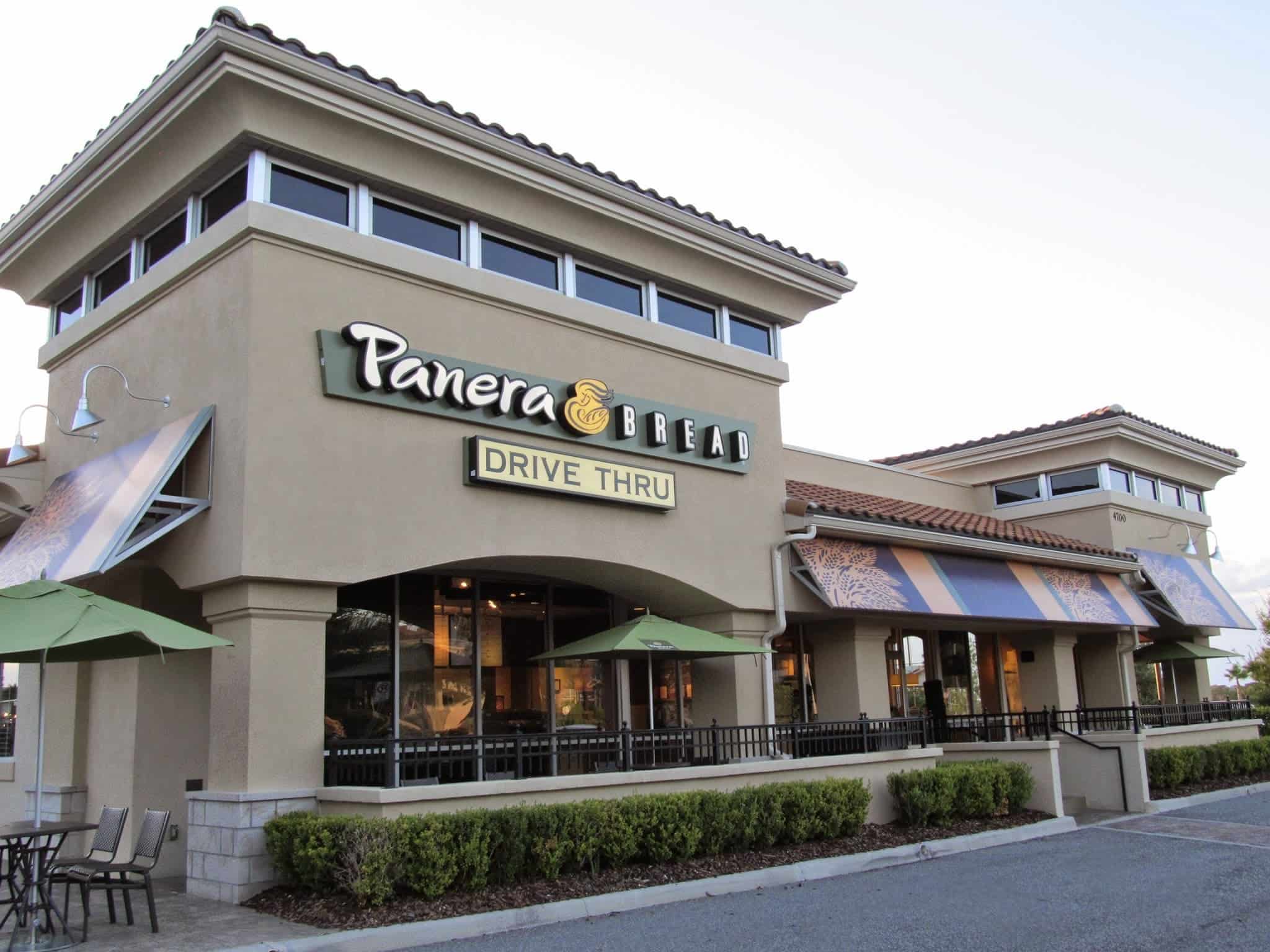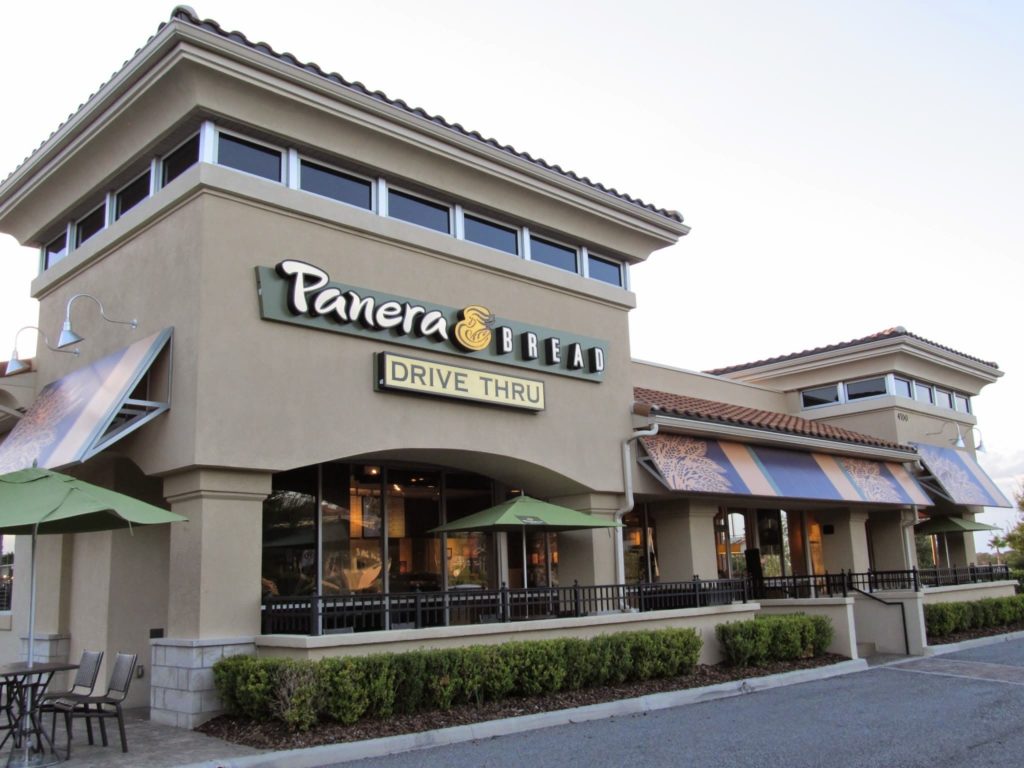 Panera bread
Panera bread is a subsidiary of the JAB Holding Company. This American chain store has restaurants in more than 2000 locations covering the United States and Canada. Panera bread offers soup, salads, beverages, and bakery products. The net income of Panera bread was reported "145 million USD" in 2016 that speaks of its success.
Aside from these delicious food items, this company also offers a free WiFi service to its customers. These customers/users are not even required to enter any code or password to access the WiFi. The company secures its name as one of the best free WiFi providers along with Target, Dunkin' Donuts, KFC, and others.
Despite the fame and success that the company has achieved over the years, Panera Bread had fought against various lawsuits and allegations. In 2018, it was reported by Brian Krebs that they had leaked personal information of customers. The issue was fixed later on.
What are the risks of using Panera Bread WiFi?
The customer data from Public WiFi like Panera Bread has always remained a vulnerable target for the attackers. A question arises:
Is free WiFi provided by the company completely secure? No, not completely.
Panera Bread WiFi can be vulnerable to cybercrimes like any other public WiFi. Hackers are ready to steal users' passwords and other critical information. Distribution of malware is also done through free internet access. However, one may need to use the facility at times, when it is a necessity.
You can take these measures and tips to reduce the risks and dangers associated with the use of Panera Bread WiFi. These instructions will enhance your device's security. If you're visiting Panera Bread, keep in mind the following tips:
1. Checking the authenticity of network
Before connecting your device to any Panera Bread WiFi, you must recheck whether it's authentic or not. You should read the name of the internet connection carefully. There is always a risk that data stealers may be using an alike name to confuse or to trap the victims. It is best to verify the name of WiFi from an employee of the organization.
2. Stay with the HTTP
The google chrome browser lets you know when you are surfing safely. If the lock icon near the tab displays "connection is secure" on clicking, it means you are browsing safely. However, on the contrary, if the connection is risky, google chrome will not lead you to the website. Instead, it will show a message stating the words "not secure". When you are using any public connection, for instance, Panera Bread (as we are discussing it right now), this warning should not be ignored.
3. Using the VPN when browsing
The security of your privacy can be enhanced effectively if you use VPN. VPN or Virtual Private Network can be used to attain a secured network. The availability of this application is for both Android and iOS devices. This provides protection against hackers, data stealers that are ready to spy on your activities over the internet. Moreover, Virtual Private Network also allows access to websites that are prohibited or banned in your area.
Using a VPN is not a difficult task. First, download the VPN application on your laptop, mobile, or other devices. Afterward, set up your VPN service and choose the desired location. You choose a free of cost VPN but you have to pay for those that have better security.
4. Always keep the firewall enabled
A firewall is designed in devices to prohibit unauthorized access. Thus, turning on the firewall can restrict access to unwanted parties i.e. hackers. Enabling or turning on the firewall option might not provide complete security but it surely reduces the risk.
Enabling a firewall also provides a protective shield against malware. If there is any malicious data on the site you are using, it immediately blocks it.
In windows, the firewall option can be enabled by clicking the start button and then, selecting control panel. Then choose the windows firewall and click to turn it on.
If you are using Mac, go to system preferences, then go to security & privacy and select the firewall tab. From here you can enable the firewall.
5. Using antivirus on your devices
The use of antiviruses can protect you from various scams, viruses, adware, spyware, and malware. It also provides protection for your data and restriction of your activities on unauthorized internet connections.
To protect your device from all the current viruses and potential harm, you should keep your virus definitions up to date. This means updating the antivirus whenever a new version of the program is available. Updating the program on day to day is very important because an old version of antivirus will not protect your device from new viruses.
6. Avoid sharing sensitive information
Even if you are using a VPN, antivirus, and your firewall is enabled, still, try to stop sharing your information. Sensitive information such as passwords, passport details, bank details, credit cards and etc. should never be shared or entered while using Panera Breads WiFi or any other public WiFi that you're using.
This type of data is more prone to be attacked. It is better not to do banking transactions, online shopping since it has credit details and other alike transactions via public internet connection.
Also, check your device sharing preferences. This option should not be on. You need to turn off the file-sharing option. If you are using Windows, it can be done by going to Control panel in the start button menu. On Mac, you can avail the option in system preferences.
Other tips and advice:
You do not give physical access to your mobile, laptop, or other devices to anyone. Never leave your device unchecked or unattended.
While connecting with Panera Bread Wi-Fi, untick the automatic connectivity option. It is better to forget the connection after every time you use this Public internet.
Avoid entering passwords and log-in codes in public. If it's necessary, make sure that no one sees your mobile's or laptop's display.
Use two-factor authentications. Even if your passwords and log-in IDs have been hacked, still your accounts and data will not be accessed by hackers.
Try to avoid installing or downloading any applications, software, updates via Panera bread, or any other public WiFi.
Conclusion
To avoid being a victim of cybercrime, it is suggested not to use public internet like Panera Bread Wi-Fi. Instead of using public wi-fi, use your personal internet connection.  But, if you feel the need to connect to their Wi-Fi and enjoy surfing, make sure to follow the tips mentioned above to minimize the risks linked with public Wi-Fi usage.