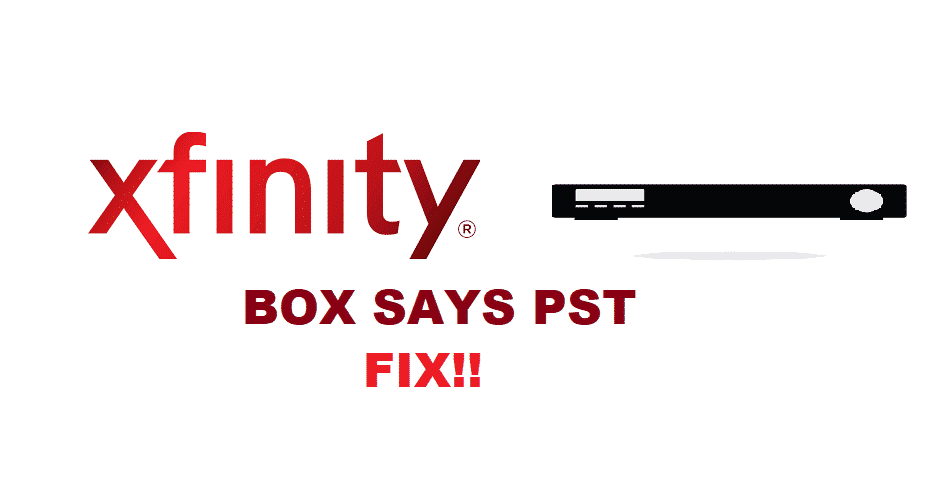 Streaming on various digital platforms and cable boxes is fun and games until you face intermittent connectivity issues. That's right. When it comes to Xfinity digital cable box, you get a lot of options in streaming channels. From TV shows to movies, several tracks are available to stream them all.
However, sometimes, few errors occurring persistently disturb your streaming big time. You must have seen your Xfinity box gets stuck on screening some error codes saying PST. If you are wondering what that is and it means, you have landed in the right place. In this article, we will walk you through some relevant content regarding your Xfinity box saying PST! Read on.
Why Does My Xfinity Box Say PST?
Whenever you try to fetch some streaming channels, your smart TV will display a screen saying PST in the capital instead of showing you the content. There could be several complicated reasons for this error code. The most common ones are incompetent cable connection, i.e., lousy wires, service outage, signals issue, poor connection established between a source and internet, the upstream signal is messing up, and many more. There could be some intermittent unknown reasons as well. All you need is some necessary workaround to solve this error.
How Do I Troubleshoot My Xfinity Box Saying PST?
Xfinity digital cable box is quite a satisfying streaming tool for many users. You face minimum issues with their set. However, sometimes, due to unfortunate reasons, your Xfinity cable box starts acting awful. Your streaming gets stuck again and again, and your screen displays PST with unknown error codes. Of course, this is an unexpected issue, and the troubleshooting might be tricky. This is why we have put together almost all the necessary troubleshooting solutions. You will get around the problem implying each one of them.
Here are some immediate and straightforward troubleshooting solutions to get rid of your Xfinity box, saying PST!
Make Sure There Is No Service Outage:
The first thing you need to do is make sure there isn't any usual power or service outage. Go to the Xfinity site or call their representative. They will tell if there is any service outage. If there isn't any, the issue is something else.
Tighten Your Cable Connections:
Recheck all the cable connections. Usually, due to incompetent and lousy connections, your Xfinity cable box shows errors such as PST error codes. After tightening every possible cable connection, return to the TV screen if it says the same.
Restart Your Xfinity Box:
If tightening your cable connections doesn't solve the issue, go for rebooting your Xfinity cable box. Unplug the power cord from the power inlet. Wait for a minute and plug them back in. now check if your TV says PST error or not.
Remove Splitters:
If you have any splitter connected, remove it for a while and check if you see the same error. Sometimes splitters adversely affect your upstream speed.
This is everything you could do on a user-level to troubleshoot your Xfinity box, saying PST issue. If nothing works, reach out to Xfinity. They will dispatch a tech team your way.