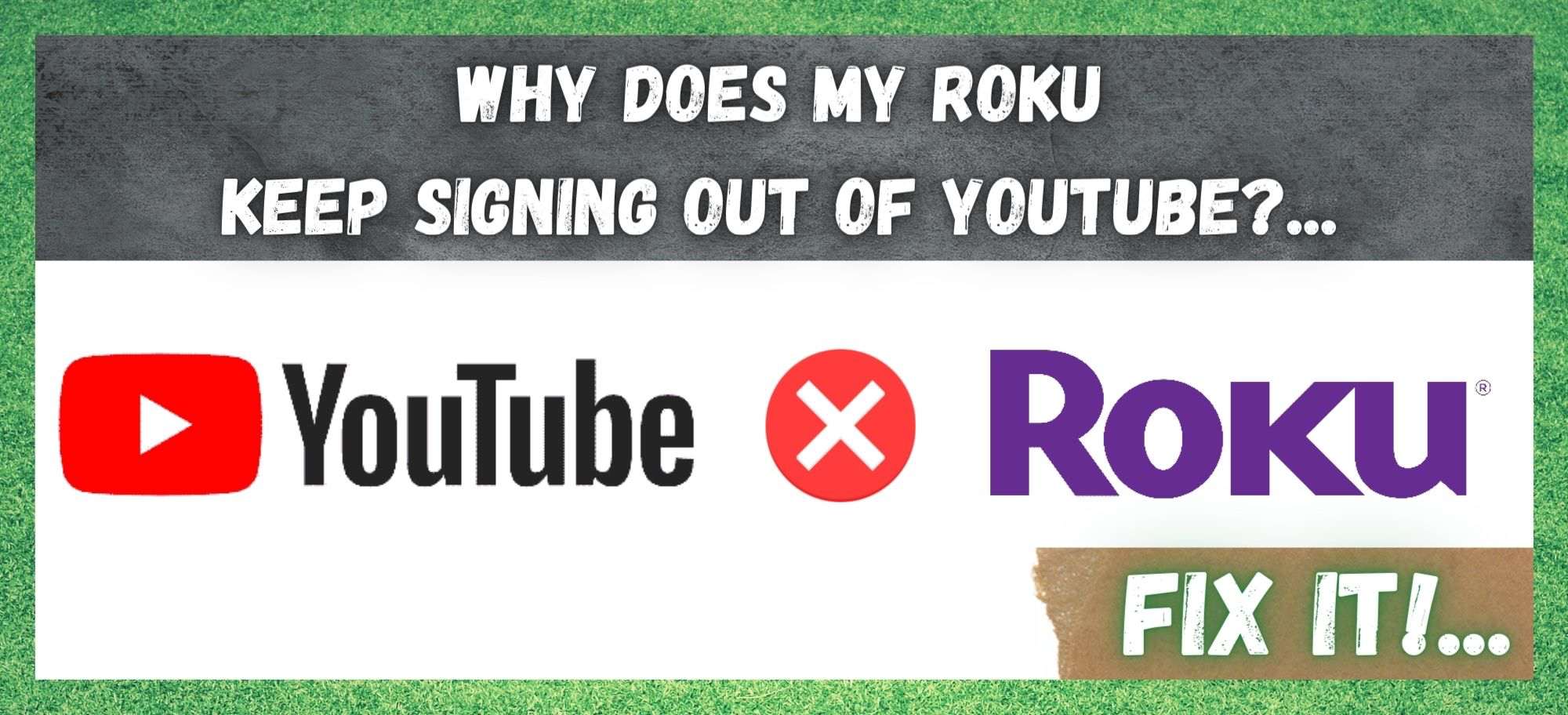 It might be hard to believe, but YouTube is a whopping 16 years old this year. Since gaining massive popularity as a straight up, no nonsense entertainment source, the site has come a long way since its humble beginnings. In fact, we are willing to bet that pretty much everyone in the world knows exactly what it is by now. 
It really has come along in leaps and bounds, especially considering it was initially supposed to be a video dating website! Thankfully, we have mostly moved away from that purpose and instead opted to use it for live music, films, and just crazy videos that make no sense. If you can imagine it, it is already up there!
In recent years, we are using YouTube on more and more devices, and most of the time everything works perfectly well. However, having heard that there are more than a few of you having difficulty staying signed into your YouTube accounts while on Roku, we decided to have a look to see what was causing the problem in the first place. 
Given that Roku is generally really well integrated and doesn't often suffer from problems like this, we found the whole issue a little weird. Now that we have got to grips with it, it is time to share what we found out. In addition, we will troubleshoot the issue as we go, because, spoiler alert, we figured out how to fix it!
Why Does My Roku Keep Signing Out Of YouTube?.. How to Stop Roku Signing out of YouTube?..
With these troubleshooting guides, we generally like to start with a mix of the easiest and most effective solutions first. For most of you, this will mean that you may not need to progress beyond the first or second steps. None of these tips are all that complicated, so we are more than sure that you can handle them if you follow the steps closely.
1) Try Changing the Settings on YouTube and Roku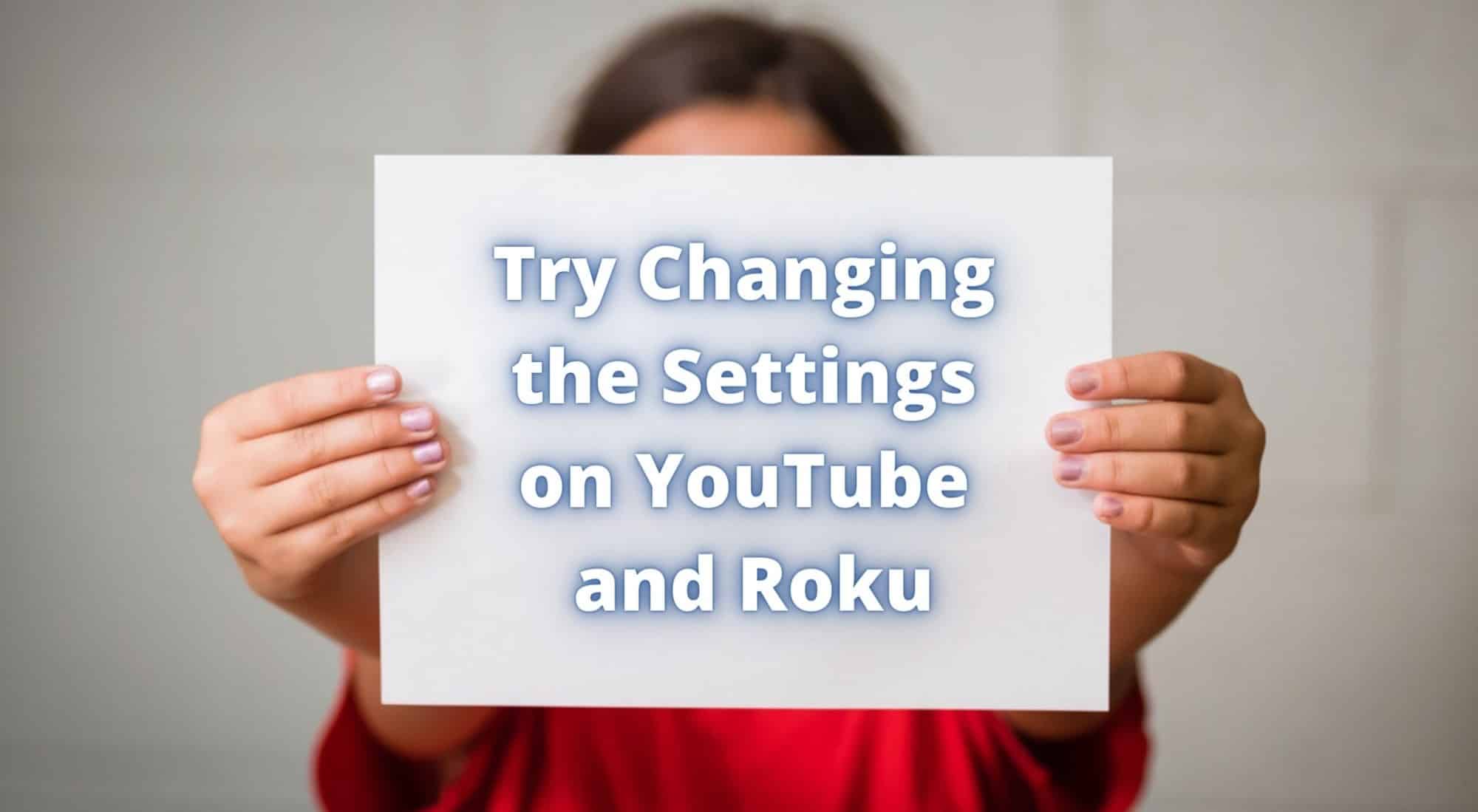 In most cases, the whole cause of the issue will be a setting that you have either set up, or one that may have just changed automatically. So, to have a look to see if your settings are holding you back, here's what to do. 
First up, you will need to switch on the Roku TV and go to the "home" screen. From here, you will then need to go into "settings" and then have a look for YouTube. Next up, you will be given a 12 digit code. 
With this code, you will need to go to the main screen again and then open the "settings" option within the YouTube App itself. Then, find the activation settings option within this menu and simply input that 12 digit code. 
In nearly every case, this will be enough to resolve the issue once and for all. But, if this hasn't worked for you, it means that there is another hurdle that we need to overcome. Let's keep going and see what we can do about it. 
2) Trouble with your G-Suite Account Settings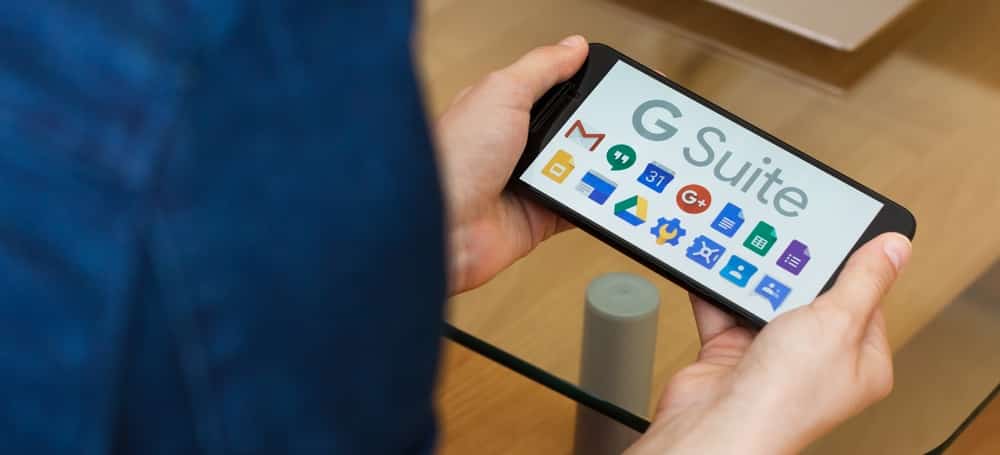 Another common cause of the automatic sign out issue is conflicting settings on other accounts. These can have knock on effects in places you wouldn't quite expect. So, for everyone experiencing this issue, the next logical step is to have a look at your Google G-Suite settings. 
For those of you who may not know exactly what you are looking for, just follow the steps below and you should be in the clear within a few minutes.
First things first, you will need to go into the admin panel and then into device management.
Then, go into the mobile option and then into setup.
If the "enable mobile management option" is enabled, just uncheck the box.
If this box was checked, this is very likely to have been the whole cause of the problem. Have a quick look to see if the problem is resolved. If it is, you are off the hook. If not, you may have to bear with us for another step or two. 
3) Try Logging out on all Devices
While using YouTube on Roku, there is a nifty trick that you can do to resolve the signing out issue. You can go into the settings menu and log out on every single device. That being said, before doing this, you will need to change to a new password and only then can you log out. 
Then, after you sign back in to YouTube again using your new password, the likelihood that you will stay logged in is much better. Admittedly, it is a little bit of a pain, but it does work!
4) See if there are any outstanding Updates
When software is outdated, problems can begin to pop up and cause the App to perform in a way that is nowhere near its best. Among the symptoms of this are the problems that you are currently experiencing. 
In general, for this reason, it is always a good idea to make sure that any Apps and software that you are using are in optimal condition and are regularly updated. So, the first thing you will need to do is check the App store to see are there any updates that you need to do. 
It is also a worthwhile endeavor to try and remove the sling channel. As soon as you delete the sling App, it is important that you then remember to restart the TV straight away and then reinstall the sling channel. There are a wide range of issues that this can resolve, among them is the sign out problem.
5) Are you using the Wrong Gmail Credentials
If you are attempting to use the wrong credentials for your log in attempts, near constant sign-ins and sign-outs will be the result. The only thing to do here is to check that you have the right information and then log out and try again with the correct info. 
6) Try Clearing the Cache
If none of the above tips have worked for you so far, you can begin to consider yourself a little unlucky. However, we still have two more suggestions to go, so it isn't quite time to give up yet! For this suggestion, we would recommend that you clear the cache on you Roku TV to optimize its performance. 
While you are here, it is also a good idea to do the same on the set top box, if you are using one. Doing this will enable both devices to work much better and clear out any glitches that you may be experiencing. 
7) Uninstall and Reinstall the YouTube App
Unfortunately, we have come to the last solution in this guide. If nothing has worked so far, the next logical thing to do is to uninstall the App and then reinstall it again. Normally, it is possible to fix these types of problems without doing this, but it would appear that it can't be done for you if you are reading this. 
However, doing so won't cause any of your account information to be lost or anything like that. You will just need to activate the App again afterwards using the activation code that you will find in the settings. While you are doing this step, we would recommend that you first delete the App. After this, restart the TV before you install the App again. 
The Last Word
We hope that you found this guide useful and informative. Unfortunately, these are the only fixes that we could find for this specific issue. However, we are always more than aware that many of you out there will have found new and innovative ways to get around this that we would never have thought of. 
If you happen to be one of these people, we would love to hear how you did it in the comments section below. That way, we can share the word with our readers and save some headaches further down the line. Thanks!