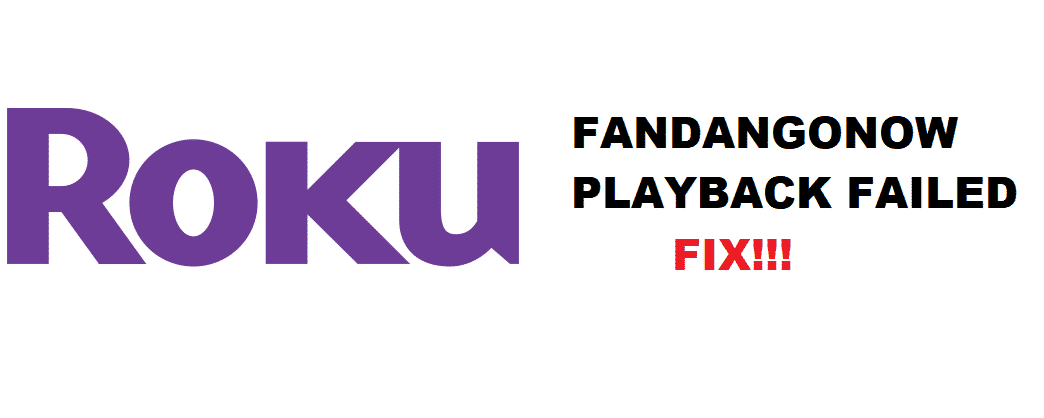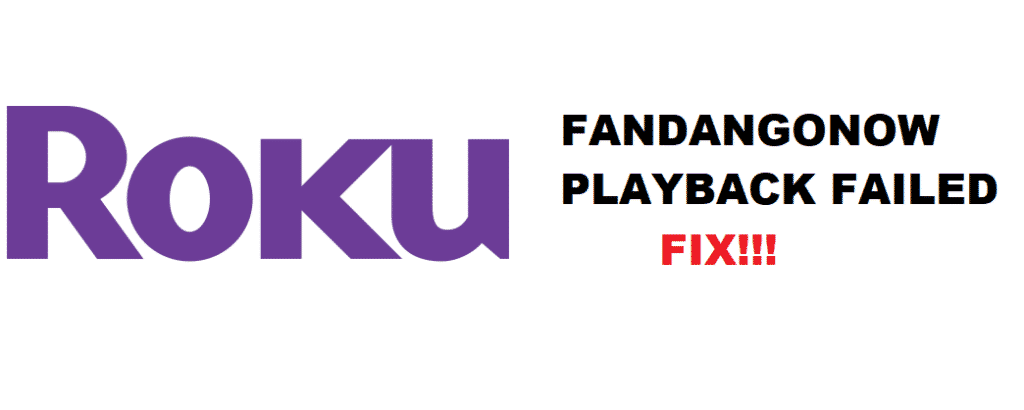 People love to stream with their favorite streaming players and platforms. FandangoNOW is a great and highly-growing streaming platform that brings you the most up-to-date TV shows with the ultimate stability. With a VIP FandangoNOW ID and password, you can rent numerous TV shows with no extra subscription. FandangoNOW is now available on Roku Smart TVs and Roku Smart Streaming Players. Roku users now have access to the Movie Store and TV Store by Fandango on their Roku home screen. However, a "playback failed" error on your desired video can upset you a lot, which is why we have put together some troubleshooting solutions that will simplify playback issues. Read on.
As long as you have a stable and fast internet connection, a well-functioning smart streaming player, and an excellent streaming platform such as FandangoNOW, you are unstoppable. However, there are several reasons due to which Roku users face frequent playback issues with the FandangoNOW app, which is pretty understandable.
There could be many factors such as network issues and the app's issues, enabling playback error. If you are a Roku user and find your way to solve the issue, we got you covered. Here are some troubleshooting solutions that can help you.
How Do I Troubleshoot Roku FandangoNOW Playback Failed?
You will be streaming with the best of quality and speed, and then all of a sudden, "Playback Failed" pops up on your screen instead of the video you tapped. It gets very annoying, especially when you are streaming your favorite TV show.
Here is how to fix the "Playback Failed" error:
Check Playing Same Video On Other Devices:
Before going on further operations, try to play the same video showing "playback failed" error on other devices. If you see the video playing smoothly on other devices, contact your customer care & support and enquire about the service interruption.
Switch The Channel To Confirm Subscription:
Sometimes people forget to link their channels to the FandangoNOW subscription, so they face playback errors. Make sure to sign in to your streaming channel properly. Also, try playing the troubled video after switching the channel.
Check Roku Device Connection:
People, at times, make mistakes in connecting Roku players to the internet. Make sure the connection is firm.
Sign Out And Then Sign In:
For the record, this is the most successful troubleshooting solution when it comes to playback issues. All you would need to do is sign out and sign in back to your FandangoNow account on the Roku.
Here is how you do it:
Highlight Movie or TV Store by Fandango first.
Press the * button on your Roku remote.
Sign out of your currently signed in FandangoNOW account.
Wait for few seconds and sign back into your existing FandangoNOW account.
To sign in finally with your Roku, follow the on-screen directions.
Conclusion: 
Roku FandangoNOW streaming platform can sometimes cause the error and fail your streaming video. Although, you can get around these playback issues easily by simply following the troubleshooting solutions mentioned earlier. Signing out and signing in alone can solve many playback issues with Roku FandangoNOW.