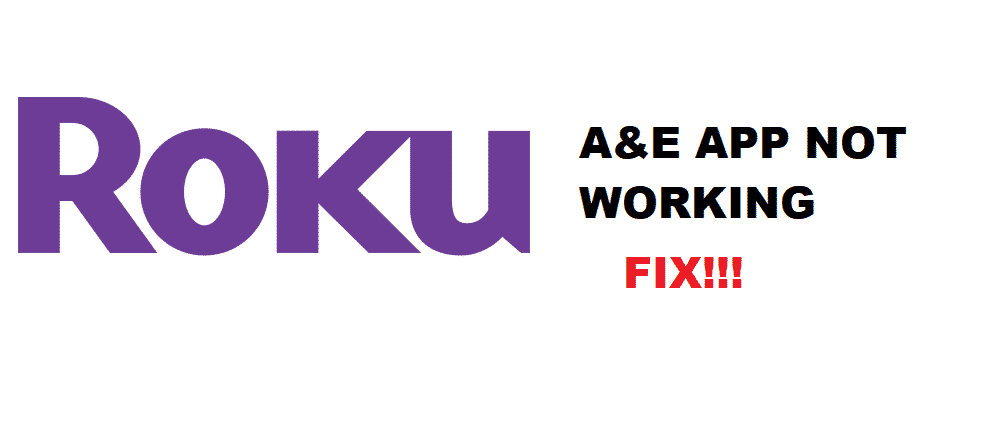 A&E app lets you stream to the newest shows and episodes of your favorite A&E TV. Like many of the other smart streaming devices and TVs, Roku has A&E App in their applications. Roku Smart TV services are highly admirable. People love to stream on their devices to enjoy the high-quality display and seamless streaming.
However, recently some Roku A&E app users complain that their application keeps crashing and isn't working at all. It is safe to say that such issues are typical to encounter, although one must troubleshoot them with the best solutions. This article will help you determine what may be causing the A&E App not working issue, and what you can do to fix it. Stay with us.
What Is Causing My A&E App To Crash?
Streaming issues are quite understandable as there can be several factors causing them, such as network issues, application bugs, connection errors, and whatnot. Determining the leading problematic cause is the first thing you do before troubleshooting.
You might be running into the issue for some unknown reasons as well. A&E app is run by several streaming devices (Apple TV, Amazon, Android, Chromecast, Fire TV, Roku). Sometimes overcrowded apps act abnormal too.
How Do I Troubleshoot A&E App Not Working?
The following are some authentic and 100% functional troubleshooting solutions that will fix your crashing A&E app on Roku (the solutions imply other streaming devices).
Check Network Accessibility:
First of all, you need to check that your Roku device hasn't disabled your network access. Here is how you do it:
Tap on the Home button on your Roku remote.
Go to Settings.
Select System after clicking Advanced system settings.
Click on Control by the A&E app.
Go to Network access.
Select the options Default or Permissive to enable the A&E app on Roku.
If your Roku still has issues with streaming the A&E app, proceed further.
Connect Roku Device And A&E App On Mutual Network:
One of the many reasons that the A&E app crashes on your Roku TV is unsuccessful communication. Make sure to connect both on a single or mutual network, so they interact successfully.
Connect Roku TV Manually On A Network:
Make sure that you manually select the connection to establish. Once you connect again, try playing the crashed video or reopen the A&E app again to check if it is working.
Reinstall The A&E App:
If the manual connection doesn't help, make sure you uninstall the app, wait for a minute, and reinstall it back. Now check if the A&E app is working.
Power Cycle The Roku Device And A&E App Both:
If nothing helps, try to perform the entire power cycle, from the Roku device to the A&E app.
Here is how you do it:
Delete the A&E app from Roku.
Switch off your Roku TV.
Unplug the power cord from the Roku device, so memory is deleted.
Plug the power cord to Roku back.
Turn on your Roku.
Reinstall the A&E app.
Re-enter your login credentials.
After performing these simple steps, start streaming on the A&E app; we are hopeful that your A&E app will work this time.