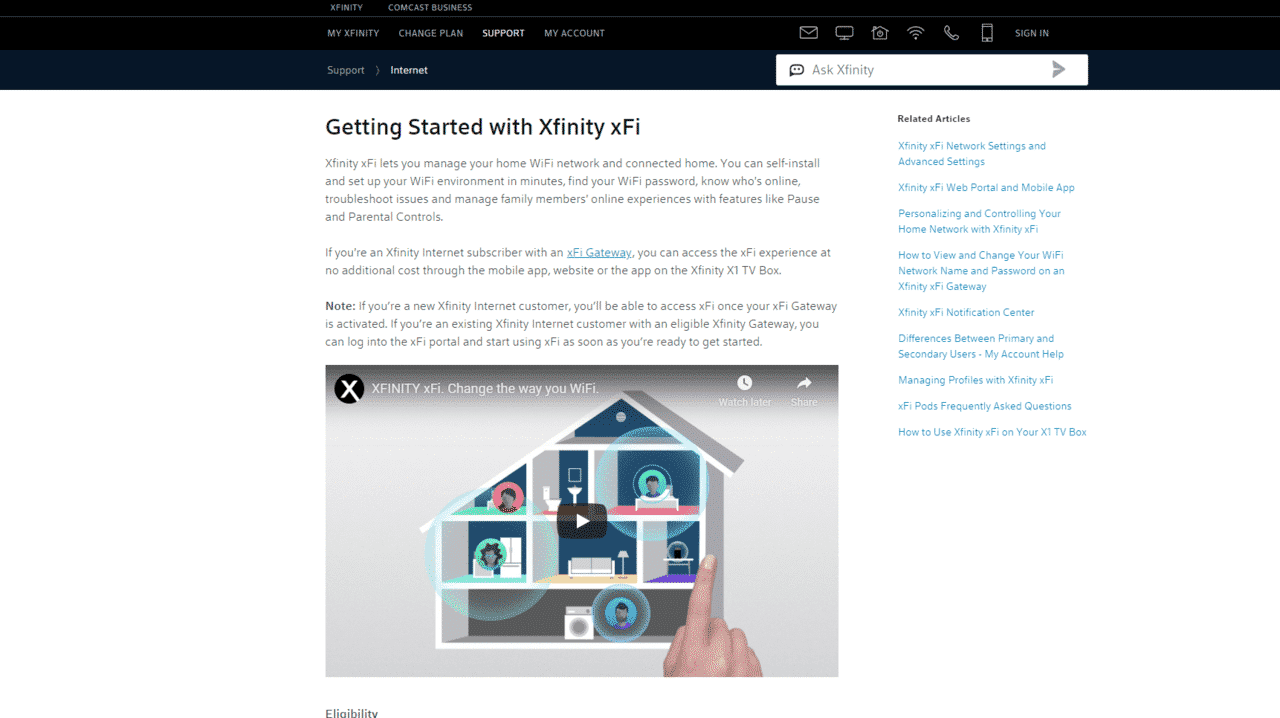 The Internet has turned out to be a vital medium of networking and a necessity for every individual in present times. To connect with people all around the globe or to get information about current affairs, it is one of the greatest creation which provides people with access to fulfill their needs instantly and also to achieve many objectives at reduced costs. Many purchases are now just a click away saving all our traveling and other purchase-related costs.
The advancement in technology is bringing a new trend in every sphere including internet connectivity, and the internet world. The cable internet has been transformed into wifi systems and now further innovations are being made to make the wifi systems helpful for its usage with the advent of fiber optic connectivity which provides fast and advances means of connectivity.
In the case of multiple data users on-premises or at your home, there are many ways through which all connections and their restrictions can be controlled. Unauthorized access can also be tracked using such options which also enhances the quality of connection with many other features.
A single solution to address the data connectivity need of all members in a family can facilitate management and control of connectivity while enhancing the quality of services and ensuring data and connectivity protection simultaneously.
One such solution is Xfinity Xfi which offers a comprehensive package for all kinds of users.
What Is Xfinity Xfi?
Xfinity, being the most renowned and widely used cable communication provides its customer with ample facilities with reference to service provision in the area of television, mobile, and wireless connections. Initiated by Comcast, the company has gained huge recognition and hence it tries to add-in new features to its products to provide its customers with maximum convenience.
Being an Xfinity internet subscriber or an Xfinity mobile customer, one can avail a bunch of facilities including the newly introduced Xfinity Xfi system which has the best features. Xfi, being the safest and secure wifi system that is environment friendly, allows one to connect to the internet within seconds and with the fastest speed.
Now personalizing one's wifi system and managing the home wifi networks is not much difficult. Xfinity is a connection that can be self-installed and self-supervised by the customer. It has ample of functions that make it one of the best creation. Using such a network adds to the performance, security, and value of their wifi connection.
Usually, it is a perplexing situation for a parent to keep monitoring their kids' activity or to discourage them from using the internet for non-productive activities. However, working on a similar idea, Xfinity has devised their new wifi system named Xfinity Xfi.
The best feature of Xfinity Xfi is its parental control via which one can switch off their kid's profile while using the internet themselves. This facilitates them in limiting their kids' activities along with continuing their tasks which require internet connectivity.
How does Xfinity Xfi work?
Xfinity Xfi is basically a way to help you govern the wifi system at our houses. Once you become an Xfinity subscriber you can get an entry to Xfi gate-away without paying any extra charges. The Xfinity Xfi only works on the iOS 11 or the iOS operating systems which came after it.
For android, it works on the Android 6 version or the ones which came after it. However, this feature doesn't work on Windows or the amazon system.
What are the features of the Xfi?
It helps us to find devices that are connected to the internet system of our house. You can even assign them separate names for the meanwhile for future reference.
Whenever a new device connects to our home network it would give a signal to inform us.
The user gets the unpausing and the pause button. If somebody is connected to your home network you can pause them or set up a timer for them to get access to your home network.
Users can keep parental supervision using it by getting the time each user is spending on the network and when. You can even make sure that the kids are watching appropriate stuff.
You can easily view the name of your wifi and edit the name and the password according to your own will.
Again the parents can set up times to allow their kids to use the internet for a particular amount of time.
It provides you with two different profiles. One profile known as the household profile is for the family members. The second profile is the guest profile which is for the people who connect for a particular time and you can keep a check on the time they are using your internet.
Using Xfi you can solve many issues the network might be facing.
However, if any time you feel like removing any of the devices connected to your network, you can easily just disconnect them from your network.
To sum up, this is a really helpful way as you have full security on your head which makes sure you have all the control over your network and anytime something unusual will take place, you will be warned. Hence, will also save your device from being connected by any unauthentic sources.
Hence, if one is awaiting to have an experience of the best internet and does not want to indulge in hassles of securing and monitoring their connectivity, then the best choice is to become a customer of Xfinity Xfi and enjoy amazing facilities. It gives better streaming and a faster internet along with facilitating you to amend its control as per your own convenience.
The advanced security systems further provide you a release from an additional burden of continuous monitoring. Maintaining each family member's profile is yet another amazing option to facilitate parents in supervising their kids from active internet usage.
The experience can be availed easily and it is cost-friendly and economic for people to get benefit from the amazing product.