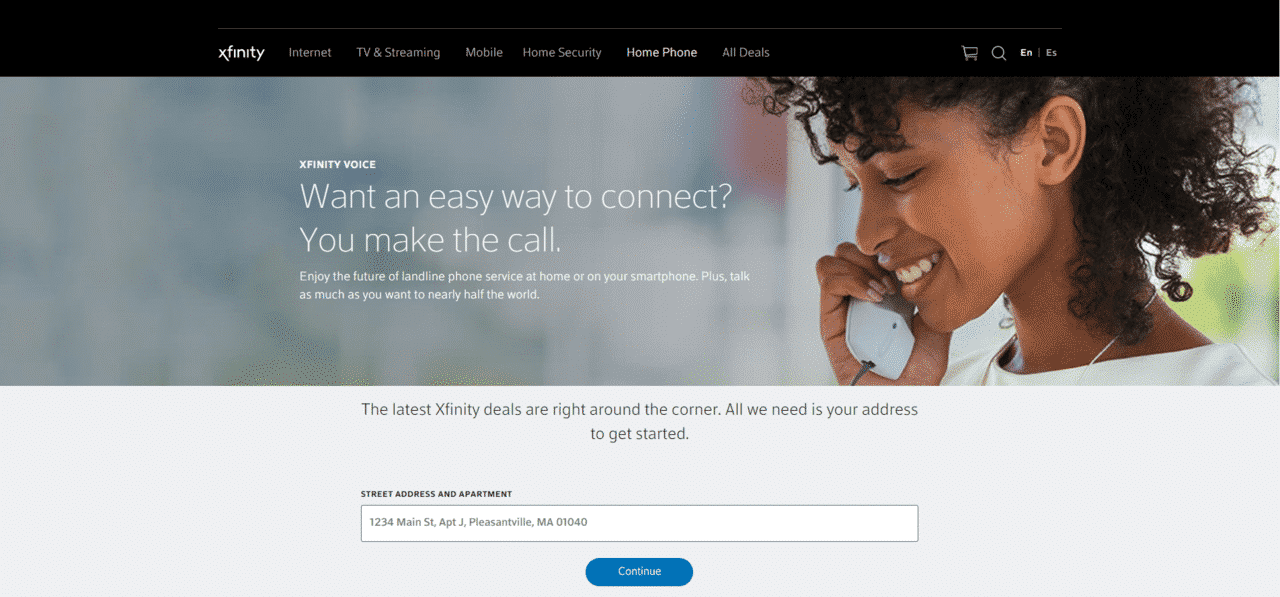 Today, it is hard to imagine living in a world without telecommunication. We have become so used to it that not only our businesses but our personal day to day communications are greatly relying on advanced technological means to stay connected with people across the world.
These days, businesses are becoming global and this expansion is made possible by the internet and cellphones, thanks to satellites that we can communicate with anyone, anywhere in the world. Cellphones have made the job even easier and you have the right gadget in your pocket that allows you to virtually connect with anyone on the phone.
Comcast is an American telecommunications conglomerate that is widely popular for its top-quality services in almost all the aspects of telecommunication across America. They provide a wide range of telecommunication services including the Internet, Cable TV, landline phones, and cellular phone services. These services are marketed with the brand name Xfinity.
Xfinity has emerged as one of the top names in hybrid services that bring all the solutions for your telecommunications needs in a single place. That means you won't have to worry about finding different service providers for each of the services and manage multiple bills. This way, you can get the convenience of managing all the plans and bills for your telecommunication needs in one place.
Xfinity never ceases to amaze and they are always one-step-ahead of the market to bring you the most innovative and convenient solutions with everything that is being offered under their name. You can find some great internet, TV, and cellphone solutions with Xfinity that are unmatchable in the terms of pricing and of course quality standards that are treated as a top-priority by Xfinity.
One of such great services that they are providing is Xfinity Voice. Xfinity voice is getting highly popular across the US due to certain features. To know more about the service and how it works, you should have a look at the following:
What is Xfinity Voice and how it works?
Xfinity voice is a highly innovative and useful service being introduced by Comcast LLC under the brand of Xfinity. The service entails a landline or phone connection for your home but that is not all. Unlike other voice calling services, Xfinity voice does not use those 3G/4G networks that are being widely used amongst other telecommunication companies.
Instead, it brings you a marvel of technology that has taken voice calling a step beyond anything else available in the market, VOIP. VOIP is an abbreviation for Voice Over Internet Protocol. While the service was mostly being used by organizations and businesses due to the costs involved and really high-quality standards.
Xfinity has become the first telecommunication service provider to bring it forward for the routine users for personal usage. The service can be availed for your cellphone or your home, landline phone so you can enjoy the top-notch quality and best pricing that will not put a dent on your wallet. If you are still confused about what VOIP is, and how it works, let's make it simpler for you
What is VOIP?
VOIP stands for Voice Over Internet Protocol. It is the next generation telephone calling service. While we all know that landline phones used a wired system across the country for their communication across the globe, and the cellular network has its own wireless network that uses cellphone towers and centralized data exchanges that play a vital role in the communication for these phones.
There are certain drawbacks that make this kind of communication a bit old-school. These drawbacks like disconnections over harsh weather conditions, signal strength issues in remote areas, and of course data processing and transferring speed make them outdated. The Internet is so far the fastest and most convenient way of data transfer on the planet. It uses a satellite network that ensures faster data transfer rates with top-quality.
VOIP brings the best of both worlds together and like all the other data that is being transferred over the satellites, it uses the internet to transfer the data back and forth for all the voice calls. That means that audio calls that you place over VOIP are not being connected through any exchanges or cellphone towers but over the Internet.
There are certainly great features that make it one of the top choices to be used over other traditional means of telephonic communications. VOIP was only being used for the businesses in the past but Xfinity has found the perfect way for you so you can enjoy the best audio calling features for your home phones too. These features are but not limited to:
1. Affordability:
Affording a VOIP connection was certainly an issue in the past. There were certain costs included and high-end equipment required to be able to place calls through VOIP. Xfinity is covering the gap and they are providing you with the most cost-efficient and budget-friendly solution that not only will cover the equipment for you but also will be affordable to pay the monthly bills. They have cut the costs so low that now everyone can afford a VOIP phone for their house landline or their cellphone connection.
2. Convenience:
In the past, VOIP means you needed a separate dedicated internet connection and a high-end bulky landline phone to be able to use that for online calling. However, Xfinity has solved this issue for you and they have brought some of the smartest home landline phones that look even better than your regular landline phones and will do the job for you.
They also have their own dedicated network for VOIP that allows you to place calls on VOIP right through your cellular phone that you are using every day. The more you look into it, the better it keeps getting. This is simply a marvel of technology being offered by Xfinity and people across the USA are appreciating and endorsing it greatly.
3. Quality:
Not to mention, VOIP means you get the top-notch quality on each call you make. There are no issues like signal distortion, any weather issues, or the signal strength issues in remote areas. No matter wherever you are, if that area is supported by Xfinity Voice, you can get a seamless telephone experience like never before.