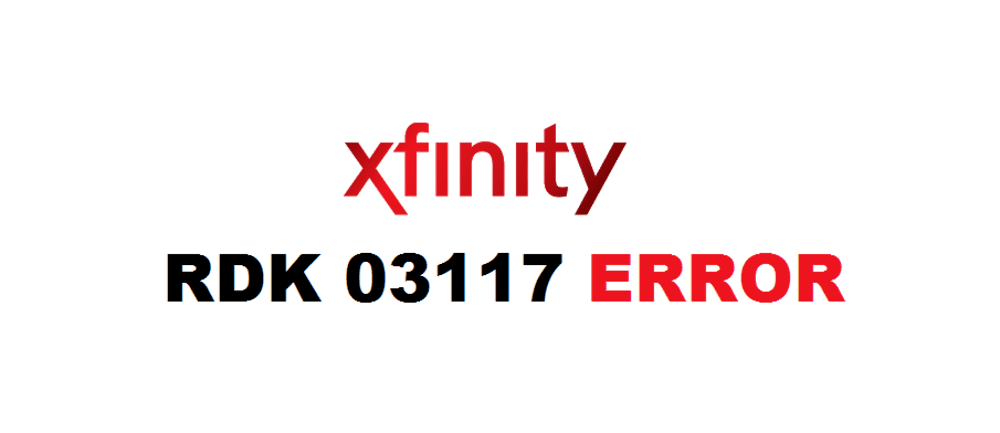 Xfinity provides one of the most qualitative Cable TV services across the US. They are offering the best quality and better speed with minimal charges that you can subscribe to. The best part is that you don't have to worry about any extra wiring, or cables because Xfinity can offer all the services such as phone, Cable TV and the internet in one place. You can power as many TVs as you want at your home to have a premium experience. These homes use a centralized box called X1 that is connected with the main Coaxial cable.
Some smaller boxes are connected with each TV to ensure the best level of quality at every TV in terms of audio and video. You can rely on Xfinity for their services and a stable connection if you don't want to miss out on your favorite TV shows. Needless to say, that nothing is without flaws and certain errors can be caused by Xfinity equipment or transmission as well. There are an error log and a small screen that shows error code for you to know what part is causing the trouble and how can you fix it. One such code is RDK 03117.
Xfinity What Does RDK 03117 mean?
RDK 03117 means that your main X1 Cable box or those smaller boxes are not getting any transmission. This is not a good sign and you need to diagnose the issue. Transmission errors can be caused due to multiple reasons. If you want to diagnose and troubleshoot the error. Here is how.
Troubleshooting
Troubleshooting relies greatly on diagnosis as you need to figure out the root cause of the issue and have it fixed. You need to make sure that you find the culprit that could be any part ranging from those small connectors at the end to any of the cables or the box itself. We can guide you with a step-by-step process for that, but before that make sure that the error stays for a longer time.
If you are seeing that for a short while, that means there can be some transmission issue from Xfinity. If the error is more than a few minutes, you can contact Xfinity and ask them if everything is fine at their end. That would make you sure that if you need to worry, or if Xfinity is working on the issue at their end.
Error on Main Cable Box
If the error message is on the main Cable box, that means that you are not getting any service on the main connection, the cable is tied loose or the main box itself is faulty. In any case, you cannot use a TV service on any of the TVs at your home. You will need to start with checking the cable if it is tied properly and has no damage or bends on it.
If everything looks fine, you can reset the cable box and it should start working fine. For resetting, you need to long-press the power button until the screen flashes and it says boot. If that does not solve the problem for you, there are high chances that your Cable box has developed some fault in it and you will need to take it for a repair/replacement at an Xfinity authorized center.
Error on smaller set-top boxes
These smaller boxes are connected with your main cable box and are placed near each TV set. If you are getting the error on any of these boxes and everything else in your home is working just fine, you need to check several things.
To start with, you need to have a good look on the cable that connects your smaller set-top box to the main box and make sure it is connected properly at both ends. If that is well, you can try restarting the set-top box that is showing the error and it would solve the problem for you.
Even after you have restarted the box and error is still present there, you need to ensure that you take the box to an authorized Xfinity store to have it checked for any possible faults. They will be able to repair or replace the box for you.