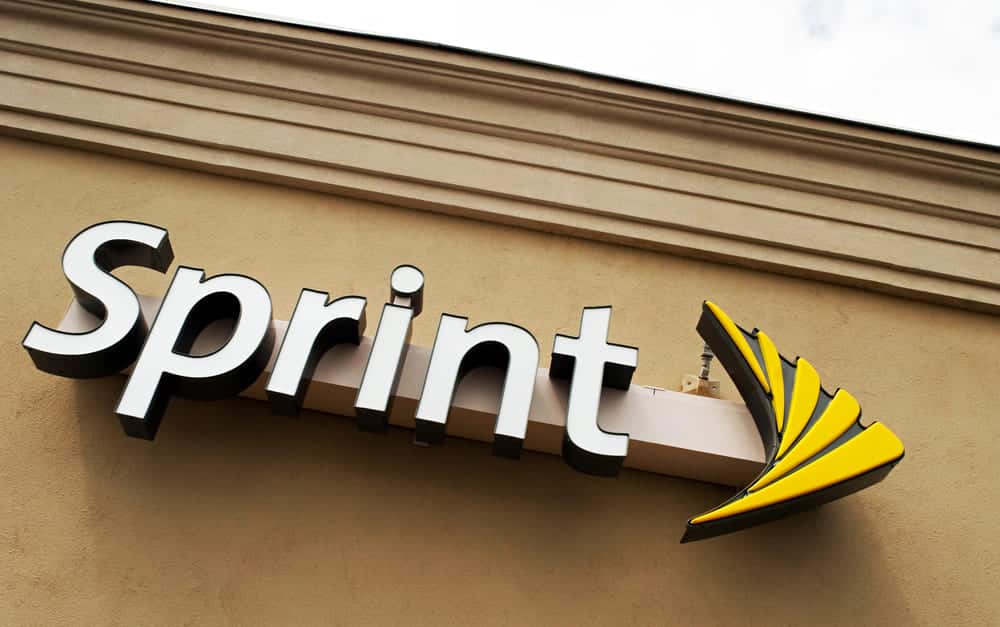 What Is Sprint Global Roaming?
The Sprint network is offering two options that are Sprint Global Roaming & Sprint Open World that you can go through before traveling.
Sprint Open World is considered to be an add-on feature by which consumers get free od cost texts and low calling rates throughout 50 additional countries. However, the data increases with switching to data packages.
Speaking of Sprint Global Roaming, it is one of the features of the Sprint network which offers following services within specified specific international destinations:
Free of cost texting service is available.
Data is granted for free.
Consumers can have access to affordable data packages to upgrade.
Voice calls that are globally conducted cost an extra twenty-five cents per minute.
Sprint Global Roaming provides you 2G data speed. For fast data transfer, Sprint network allows you to opt-in for the high-speed internet services while you are traveling, with a single tap on your cell phone.
How Does Sprint Global Roaming Function?
The most convenient feature that Sprint Global Roaming is that one does not have to go through encountering a traditional process of signing up while traveling abroad until and unless the consumer has opted to different international roaming offer.
Thus, there is no point in worrying about informing the Sprint network before leaving as well as purchasing a foreign SIM card for saving income.
Once you are done with your traveling with the arrival at the destination, you will automatically be notified about any additional charges via text messages. This convenience is made possible because Sprint Global Roaming has been already enabled over your Sprint LTE/GSM eligible Smartphone. In the meantime, you are ready to thrive with the options utterly undisturbed by any formalities.
Additional charges will be sent your way via text messages, depending upon the sites you have traveled, so affording those charges won't be an issue as adequate transparency would be provided with the text messages. So with Sprint Global Roaming, consumers are safe from getting a large charges number or surprise bill.
With the Sprint Global Roaming, consumers can quickly get to use text messages and the specified data they have already added in 205 worldwide destinations.
What Are Its Convincing Features?
Sprint has stepped up this service for no one but the consumers who are actively traveling. Following are some impressive features for travelers:
1. Free Texting and Basic Data:
Sprint Global Roaming has provided its consumers with the feature of free of cost texting, which is pretty cool. With this feature, you are stress-free about keeping track of texting packages since you have been given free texting services.
By Basic Data, Sprint Global Roaming to referring towards the 2G speed, which is comparatively quite slow for the consumers who are traveling since 2G data speed offers no video streaming at all, no video calls, uploading video files and images take forever to upload, even simple maps take minutes to download. However, it is somehow better than having nothing on your hands at all.
This is not it. Travelers can still have their hands on fast data roaming as Sprint offers substantial packages, i.e., 4G data for $5 a day. Though in some ways, this package can be quite costly for a few consumers, which it is.
However, if you have a prolonged stay at someplace, it is recommended to buy a local SIM card unless you have no issues with slow running data.
2. Accessible to Use and Hassle-Free: 
Sprint Global Roaming is entire of hassle-free service since the services activate automatically after you arrive at your destination. Consumers do not need to be worried about setting up before their arrival, which is quite comfortable and more natural as compared to having to install a SIM card.
3. Lowest-cost Offering High-Speed Data: 
This great feature has been discussed already. By looking up the data packages that Sprint Global Roaming has offered, we see that the consumers get to have much higher speed data as compared to those of AT&T and Verizon are offering.
What Are The Specifications Of Sprint Global Roaming For Canada And Mexico? 
Sprint has labeled some consumer-friendly specifications and a premium traveling experience for the consumers who are willing to travel through Mexico or Canada. By having a qualified Sprint smartphone, you are given the following services:
With the Sprint Unlimited Basic data package, consumers can enjoy 5GB of high-speed data.
Sprint Unlimited Plus offers 10GB of high-speed data.
Consumers can plug in to free 4G/LTE high-speed data.
While consumers travel to Canada and Mexico, they are given free services and text messaging and calling.
Sprint Unlimited Premium grants and access to 4G LTE high-speed data (unlimited).
International prolonged distance calls are given free to consumers traveling from the US to Mexico and Canada. Along with this, you can receive informative texts regarding the rates.
What Are The Data Limitations With Sprint Global Roaming?
To use the service of Sprint Global Roaming, you must have an adequate amount of information about its data limitation. The information regarding this issue is broken down below:
The consumers are restricted to use the amount of data. At the same time, global roaming, depending upon the Sprint Global Roaming plan, they have picked.
Moreover, if you have opted for the services by Sprint network, Extended LTE networks, and Extended Coverage, then the data roaming time strictly follows the data package plan you have picked.
While you are onboard to your global roaming, you have been given specified services which may not work in all the areas.
However, you can have access to the relevant information by reaching out to Sprint's coverage; there you can link up to sprint.com/coverage whenever you are required to monitor your roaming usage, for doing so, sign in to your My Sprint account. Click on the "My Account" tab, select your device you are looking up usage for, click on "all usages" link.
After you have tapped on all usages link, every piece of relevant information will appear that reads usages you accumulated for the current billing cycle.