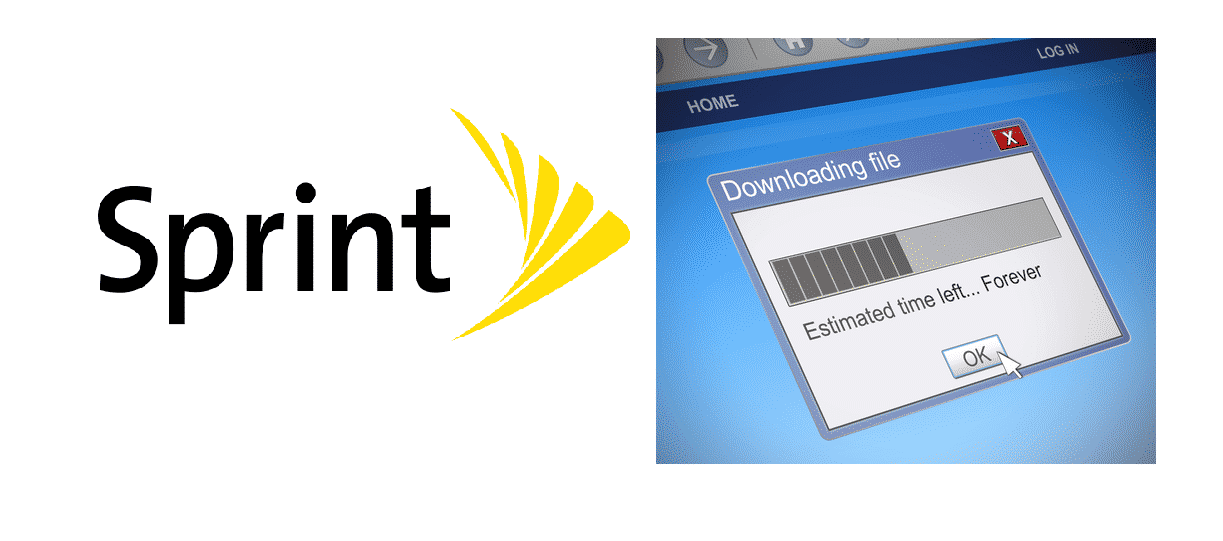 Sprint has quite a good cell phone coverage, but even so, there are times where the signal strength becomes so weak that its internet connection gets slow. No one likes to stay stuck with a slow internet connection. One could be browsing in their workplace, and one could be merely streaming their favorite shows after having a tiring day. A slow internet connection ruins everything for them.
The spike in the number of complaints that Sprint's consumers have been pledging says it all. Luckily, there are several ways to troubleshoot and solve Sprint's slow internet connection. In this article, we are providing you with all those possible solutions to get the excellent signal strength, so your Sprint connection does not go slow.
What Is Sprint?
Spring is a reputable telecommunication company that offers mobile phone and mobile internet services. From the individual to business enterprises, it has been providing quite respectable services that include text messages and voice mails. It uses CDMA and LTE Technology to carry out its functions.
How To Troubleshoot Sprint's Slow Internet Connection?
There are always the possibilities of Sprint internet connection going slow. Several factors can be the reason, be it a natural disaster, power breakdown, and naturally weak network coverage. Here's the thing- SPRINT OUTAGES DID HAPPEN, which can get you frustrated. However, you must know how to alleviate your frustration by applying some quick, immediate troubleshooting ways.
Here are some troubleshooting ways that you can adopt when your Sprint internet gets slow due to outage:
1. Examine Your Device:
First things first, one needs to check that only their device has weak signal strength to slow down the internet or everyone else's. There are chances that your device might have a configuration issue if the Sprint internet connection is working fine with other devices. To solve the configuration issue, contact customer care, they will do the needful.
However, if every other device is suffering from the slow internet, then it is an outage. Jump down to the next step.
2. Keep Wi-Fi Connection:
While facing severe outage and slow internet connection with Sprint, you can keep yourself equipped with a Wi-Fi connection from another source. Several features of Wi-Fi, such as Wi-Fi calling, sufficiently minimize the impact of the outage on your business and daily life. While your Sprint Wi-Fi is problematic, having a Wi-Fi connection from other sources might be helpful.
3. Reduce Interference:
Another reason for Sprint's signals to be feeble is constant interference from the interfering objects. Concrete and metallic objects like walls, windows, etc. can potentially become significant barriers between your device and Sprint signals. Due to the shortage of signals, the internet connection gets very slow. Try to keep your windows open and remove the metallic objects out of the way for a better signal. Good signal strength can be sufficient to facilitate high-speed internet hence canceling out the chances of slow internet.
4. Find The Spot For Best Signal:
This solution requires your sheer patience and cooperation. There are few spots in your home where signal strength is awful, avoid them. Walk around your house with your device and examine the place where the signal strength is excellent. This would help a lot. However, you can always get a Signal Booster for your extra coverage. Direct the antenna of your Signal Booster towards the nearest Sprint tower. This would save you a lot of trouble.
Signal boosters available for both androids and iPhones- you can get them anywhere and fix them in your vehicles as well go the best signal strength.
5. Navigate The Outage Website:
There are several websites for Sprint on the web that could direct you to face a slow internet connection. Seek help there.
Conclusion:
If you don't see any troubleshooting way helping you to fasten Sprint Internet, visit My Sprint App, where you might find a quick troubleshooting procedure. If that didn't help too, then contact Sprint. You can file your network complaint on their My Sprint App, also by signing in.
However, using a Signal Booster can help you get the best out of Sprint internet. It won't make you wait for hours for a fast internet connection.